the chief official in charge of a prison
member of a vigilance committee
/ˈtɹɛsˌpæs/, /ˈtɹɛspəs/
verb
to enter someone's land or building without permission
a crime that undermines the offender's government
proof that indicates a person was somewhere other than the place where a crime took place and therefore could not have committed it
appropriation
appropriation
/əˌpɹoʊpɹiˈeɪʃən/
noun
a deliberate act of acquisition of something, often without the permission of the owner
an assault in which the assailant makes physical contact
to demand funds or another benefit from someone in exchange for not damaging their reputation
sell illicit products such as drugs or alcohol
capital punishment
capital punishment
/kˈæpɪɾəl pˈʌnɪʃmənt/
noun
the killing of a criminal as punishment
the act of taking something from someone unlawfully
to use deceit in order to deprive someone of their money or possessions
statutory rape
statutory rape
/stˈætʃətˌoːɹi ɹˈeɪp/
noun
sexual intercourse with a person (girl or boy) who has not reached the age of consent (even if both parties participate willingly)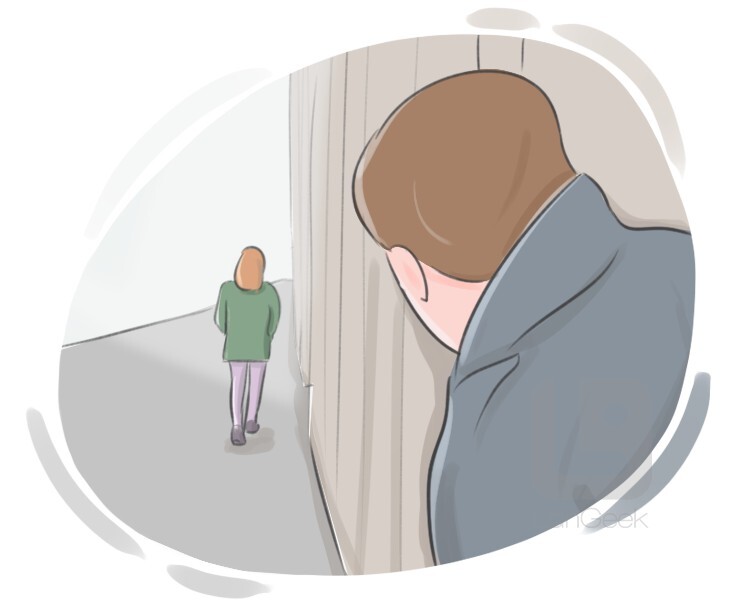 follow stealthily or recur constantly and spontaneously to
solitary confinement
solitary confinement
/sˈɑːlətˌɛɹi kənfˈaɪnmənt/
noun
confinement of a prisoner in isolation from other prisoners
the act of violently stealing a car while someone is inside it
‌to cooperate secretly or illegally for deceiving other people
/kəmˈpɫɪsəti/, /kəmˈpɫɪsɪti/
noun
guilt as an accomplice in a crime or offense
to confiscate
to confiscate
/ˈkɑnfəˌskeɪt/
verb
to officially seize or take away something from someone, usually as punishment
goods that are taken into or out of a country illegally
an abusive attack on a person's character or good name
appropriate (as property entrusted to one's care) fraudulently to one's own use
a defense that claims the defendant would not have broken the law if not tricked into doing it by law enforcement officials
/ˈɛɡˌzaɪɫ/, /ˈɛkˌsaɪɫ/
verb
to expel or banish someone from their native country, usually due to political reasons or for punishment
to use a legal process to send an accused person back to the state or country where the crime was committed to be put on trial
the criminal act of making a copy of a document, money, etc. to do something illegal
a temporary release of a convict from prison
*** manipulate (someone) by psychological means into questioning their own sanity.
a mass murder committed in order to destroy a particular nation, religious or ethnic group, or race
grand larceny
grand larceny
/ɡɹˈænd lˈɑːɹsəni/
noun
larceny of property having a value greater than some amount (the amount varies by locale)
/ˈɡijəˌtin/, /ˈɡɪɫəˌtin/
noun
instrument of execution that consists of a weighted blade between two vertical poles; used for beheading people
to convince or make someone to do something
to incarcerate
to incarcerate
/ˌɪnˈkɑɹsɝˌeɪt/
verb
lock up or confine, in or as in a jail
to incriminate
to incriminate
/ˌɪnˈkɹɪməˌneɪt/
verb
bring an accusation against; level a charge against
a person who supplies information
someone who intrudes on the privacy or property of another without permission
to make some alterations in order to make something that has been obtained illegally, especially money and currency appear legal or acceptable
to take someone away and hold them in captivity, typically to demand something for their release
Click to see examples
Examples
He kidnaps my poor Arthur.
an action that is considered wrong or unacceptable yet not very serious
Click to see examples
Examples
Johnson is charged with two counts of misdemeanor assault "on a handicapped person.
a photograph of someone's face (especially one made for police records)
great
you-have-reviewed-all-the-words-in-this-lesson