a written statement affirmed by oath or pledge that can be used as evidence in court
officially deciding and declaring in a law court that someone is not guilty of a crime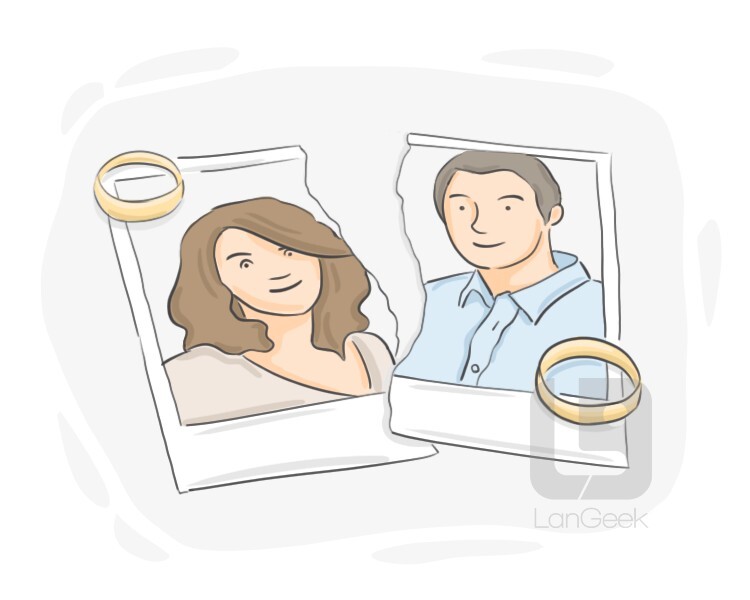 (law) a formal termination (of a relationship or a judicial proceeding etc)
legally impossible to avoid and must be obeyed
Click to see examples
Examples
The screw on her binding is undone.
document effecting a property transfer
to countersign
to countersign
/kˈaʊntɚsˌaɪn/
verb
add one's signature to after another's to attest authenticity
confine or restrain with or as if with manacles or handcuffs
a certificate or voucher acknowledging a debt
an official authoritative decision or judgment, especially one made by a government or the ruler of a country
**** To compose or prepare a document
Click to see examples
Examples
Ferris revised the proposal three times and drew up many more drafts of engineering plans.
to ensure that a law or rule is followed
a formal document charging a public official with misconduct in office
Click to see examples
Examples
An impeachment investigation is underway and members of Cuomo's own party called for his resignation.
a formal accusation of a crime
Click to see examples
Examples
Was it an early indictment of market-driven economies?
to go against a rule, law, term of agreement, etc.
an assembly (including one or more judges) to conduct judicial business
an inquiry into the cause of an unexpected death
the situation of being or dying without a legally valid will
the part of a country's government that administers the legal system, including all its judges
a law or a set of laws passed by a legislative body, such as a parliament
in compliance with the law or regulations
persons who make or amend or repeal laws
institute legal proceedings against; file a suit against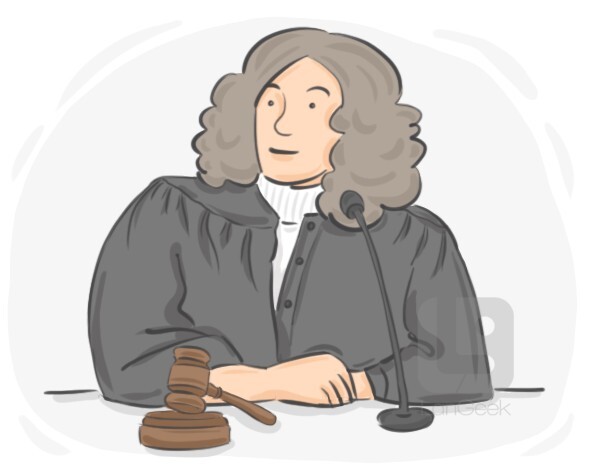 /ˈmædʒəˌstɹeɪt/, /ˈmædʒɪˌstɹeɪt/
noun
a person who acts as a judge in a law court and deals with minor offenses
Click to see examples
Examples
That is quite correct,' the magistrate answered. '
Yes, certainly,' the magistrate answered.
*** a document recording the terms of a contract or other legal details.
to reverse, abolish, or invalidate something, especially a legal decision
to discharge a criminal from the legal consequences of a conviction or violation
(law) permission for a prisoner to leave prison before the end of their imprisonment sentence, on the condition of good conduct
/ˈpɫeɪnəf/, /ˈpɫeɪntəf/
noun
a person who brings a lawsuit against someone else in a court
to state in a court of law, in front of the judge and the jury, whether someone is guilty or not guilty of a crime
/pɹəˈsidɪŋz/, /pɹoʊˈsidɪŋz/
noun
actions taken in a court of law in order to settle an argument
the process of bringing someone to court in an attempt to prove their guilt
an official statement according to which one gives up their legal right or claim
to announce that something is no longer legally valid or binding
a formal statement saying something is true, particularly made by a witness in court
an officially written and established law
to make a statement as a witness in court saying something is true
to accept a rule, decision, or recommendation without objection
refer (a matter or legal case) to another committee or authority or court for decision
(particularly of a law court) to state that a previous decision is correct
great
you-have-reviewed-all-the-words-in-this-lesson