a group of people with similar social standing, education, or income
acculturation
acculturation
/ɐkˌʌltʃɚɹˈeɪʃən/
noun
the adoption of the behavior patterns of the surrounding culture
/əˈpɑɹˌtaɪd/, /əˈpɑɹˌtaɪt/
noun
a social policy or racial segregation involving political and economic and legal discrimination against people who are not Whites; the former official policy in South Africa
people in the highest class of society who have a lot of power and wealth and usually high ranks and titles
the society's middle class
class-conscious
class-conscious
/klˈæskˈɑːnʃəs/
adjective
(used of society) socially hierarchical
classified according to various criteria into successive levels or layers
data concerning the population and different groups it comprises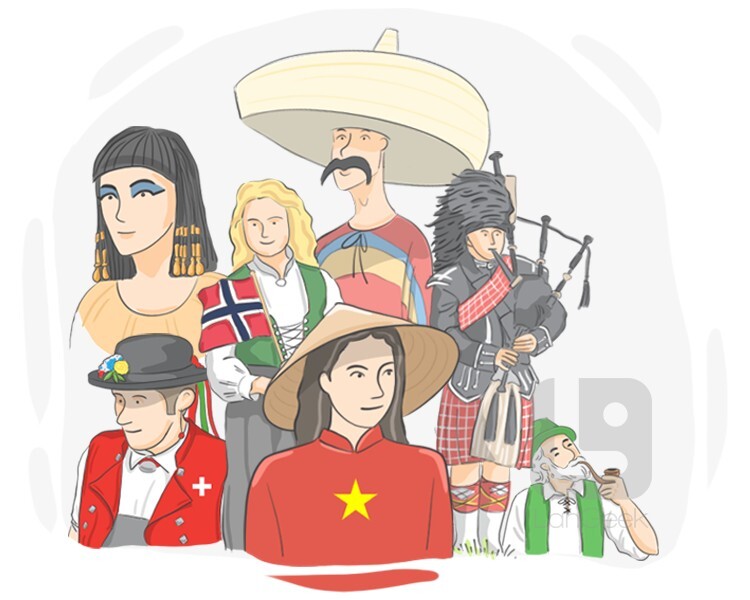 the state of belonging to a certain ethnic group
a situation in which one has just enough money or food to survive
someone who is in a position of power, especially in the past
the form of government of a social organization
separate by race or religion; practice a policy of racial segregation
a social class separated from others by distinctions of hereditary rank or profession or wealth
someone who believes that a particular group of people, especially one determined by sex, religion, or race, is better than other groups and should dominate them
political asylum
political asylum
/pəlˈɪɾɪkəl ɐsˈaɪləm/
noun
the protection that a country grants to someone who has fled their home country because of political reasons
a person who helps people or institutions (especially with financial help)
class struggle
class struggle
/klˈæs stɹˈʌɡəl/
noun
the conflict of interests between different social classes in a society, as mentioned in Marxist ideology
the act of forcing someone out of a country, usually because they do not have the legal right to stay there or because they have broken the law
discrimination
discrimination
/dɪsˌkɹɪməˈneɪʃən/
noun
the practice of treating a person or different categories of people less fairly than others
to make someone leave their home by force, particularly because of an unpleasant event
a small group of people in a society who enjoy a lot of advantages because of their economic, intellectual, etc. superiority
hatred, antipathy, or prejudice toward homosexuals
to impoverish
to impoverish
/ˌɪmˈpɑvɹɪʃ/
verb
to make a person or an area poor
extremely poor or in need
intersectional
intersectional
/ˌɪntɚsˈɛkʃənəl/
adjective
*** relating to different social categories such as race, class and gender and the way that these can combine to result in additional disadvantage or discrimination
Click to see examples
Examples
She talks a lot about intersectional feminism, racism.
to marginalize
to marginalize
/ˈmɑɹdʒənəˌɫaɪz/
verb
to treat a person, group, or concept as insignificant or of secondary or minor importance
Click to see examples
Examples
Domestic violence is a serious problem everywhere, especially when it comes to marginalized groups.
So for example I'm in a number of marginalized groups.
to naturalize
to naturalize
/ˈnætʃɝəˌɫaɪz/, /ˈnætʃɹəˌɫaɪz/
verb
to admit a foreigner as an official citizen in a country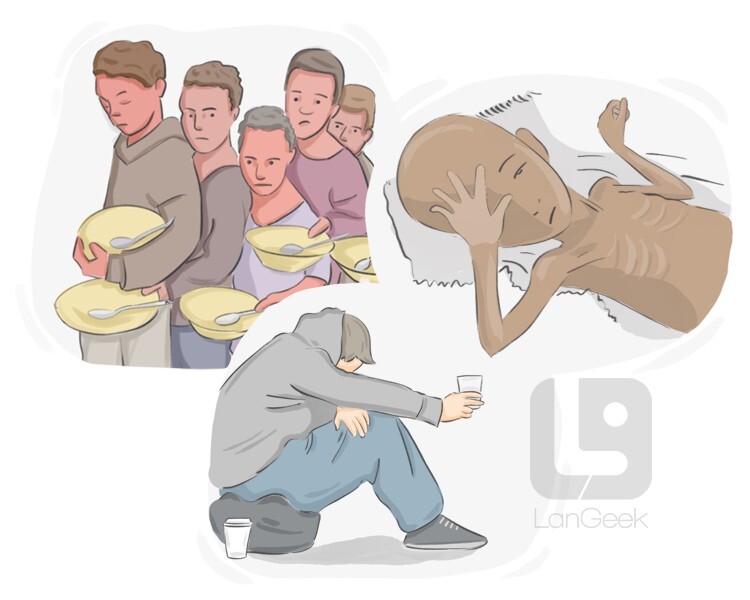 a state of extreme poverty or destitution
positive discrimination
positive discrimination
/pˈɑːzɪtˌɪv dɪskɹˌɪmᵻnˈeɪʃən/
noun
*** the practice or policy of making sure that jobs or advantages are given to people from groups that are often treated unfairly because of their race, sex, etc.
a system that allows a limited number of immigrants to officially enter a country annually
*** ‌a person who owns houses or apartments in a poor area and who charges very high rent for them even though they are in bad condition
social conscience
social conscience
/sˈoʊʃəl kˈɑːnʃəns/
noun
*** the state of being aware of the problems that affect a lot of people in society, such as being poor or having no home, and wanting to do something to help these people
the fact of having or expressing strong, irrational views and disliking other people with different views or a different way of life
a political situation in which there is anger among the people and protests are likely
Click to see examples
Examples
Purchase prices have stabilized recently due to new policies, political unrest, and the global pandemic.
great
you-have-reviewed-all-the-words-in-this-lesson