a formal inspection of a business's financial records to see if they are correct and accurate or not
a roll of currency notes (often taken as the resources of a person or business etc.)
/ˈbæŋkɹəpsi/, /ˈbæŋkɹəptsi/
noun
a situation in which a person or business is unable to pay due debts
a digital code or a printed piece of paper that can be used instead of money when making a purchase or used to receive a discount
sell cheaper than one's competition
the funds of a government or institution or individual
the offense of not paying taxes
the imposition of taxes; the practice of the government in levying taxes on the subjects of a state
a tax paid on goods imported or exported
an amount of money that a government or organization pays to lower the costs of producing goods or providing services so that prices do not increase
an economic situation with persistent high inflation and a high unemployment rate
something pledged as a guarantee for a loan that will be forfeited if the loan is not repaid
*** ‌a sum of money that you keep for additional payments
cryptocurrency
cryptocurrency
/kɹˈɪptəkˌɜːɹənsi/
noun
*** any system of electronic money, used for buying and selling online and without the need for a central bank
a time of little economic activity and high unemployment, which lasts for a long time
the monetary value of a property that remains after all due debts or the mortgages are paid
Click to see examples
Examples
Now you have negative equity and owe the bank almost $400,000.
You still have $100,000 in equity in your home, and you have $240,000 to spend.
the apparent worth as opposed to the real worth
relating to government revenue or public money, especially taxes
the quality of being unsteady and subject to changes
/ˌɪnˈsɛnɪv/, /ˌɪnˈsɛntɪv/
noun
a payment or concession to encourage someone to do something specific
Click to see examples
Examples
Over time, the incentive to survive led people to develop devices that would fix these impaired conditions.
/ɫɪˈkwɪdəti/, /ɫɪˈkwɪdɪti/
noun
financial assets in the form of money or able to be easily converted into money
the theory or policy of controlling the amount of money in circulation as the preferred method of stabilizing the economy
a draft in excess of the credit balance
Click to see examples
Examples
You're gonna quote me, yes, that's not how that works.
And then a couple of days later or the next day I quote tweeted it
Profiles can include photos, quotes, inside jokes, and lists of their favorite bands and TV shows.
(economics) a basic product or raw material that can be purchased or sold
a corporation formed by merging different firms or businesses
an amount of money paid regularly to the shareholders of a company
the owner of a property or business
a business company controlled or owned by a holding or parent company
a business activity that is mostly very risky
a person whose job requires special skills and making things using hands
labor-intensive
labor-intensive
/lˈeɪbɚɹɪntˈɛnsɪv/
adjective
requiring a large expenditure of labor but not much capital
(of work) not requiring special skills, often considered unimportant and poorly paid
requiring, involving, or done with a lot of effort and care
a leave usually taken every seventh year
not easily borne; wearing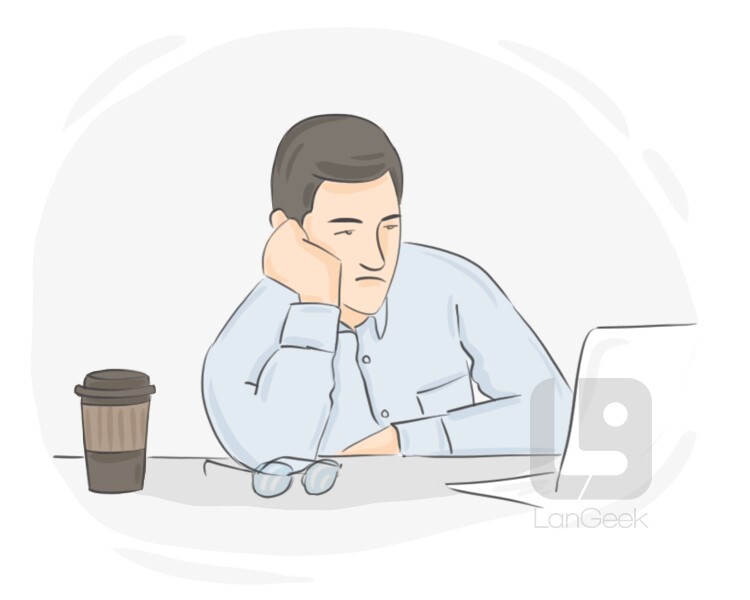 continuing for too long and boring
Click to see examples
Examples
It was a tedious process—the skeleton battle took four and a half months to film.
but wasn't as tedious and it could be more easily done than what is required of doing YouTube?
/ˈmɪnət/, /maɪˈnut/, /maɪnˈjut/
noun
a short note
busy and full of activity
great
you-have-reviewed-all-the-words-in-this-lesson