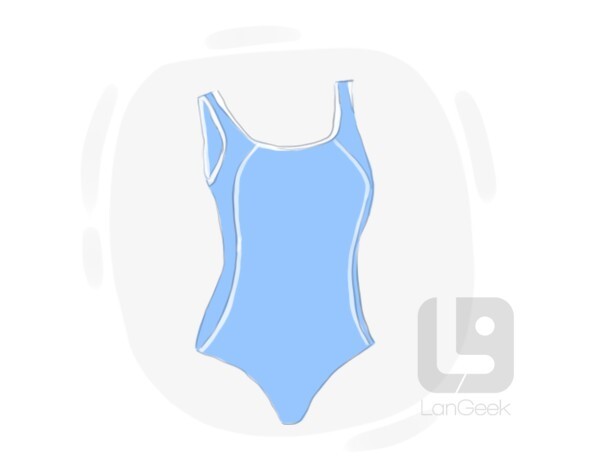 an item of clothing that is worn for swimming, particularly the type that women and girls wear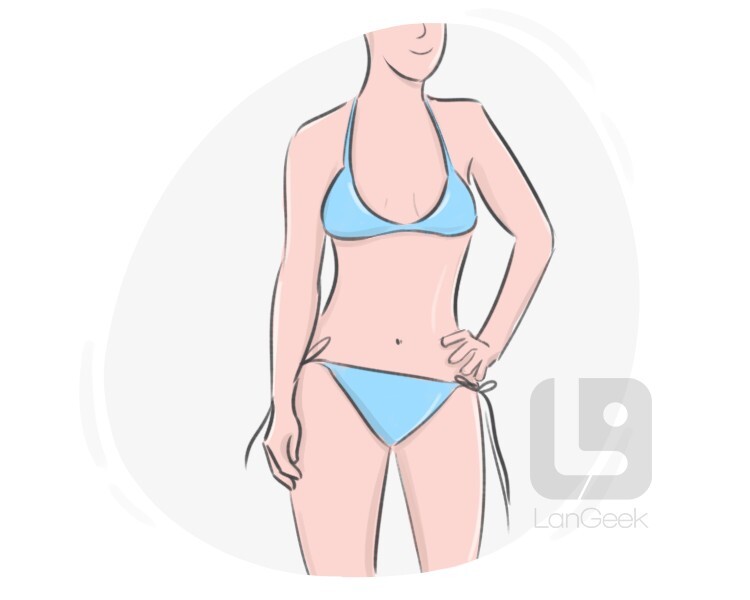 two-piece swimsuit worn by women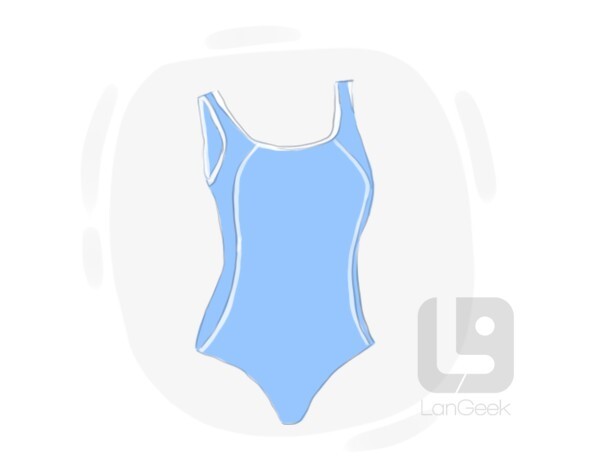 swimming costume
swimming costume
/swˈɪmɪŋ kˈɔstuːm/
noun
a tight piece of clothing worn for swimming, especially by women and girls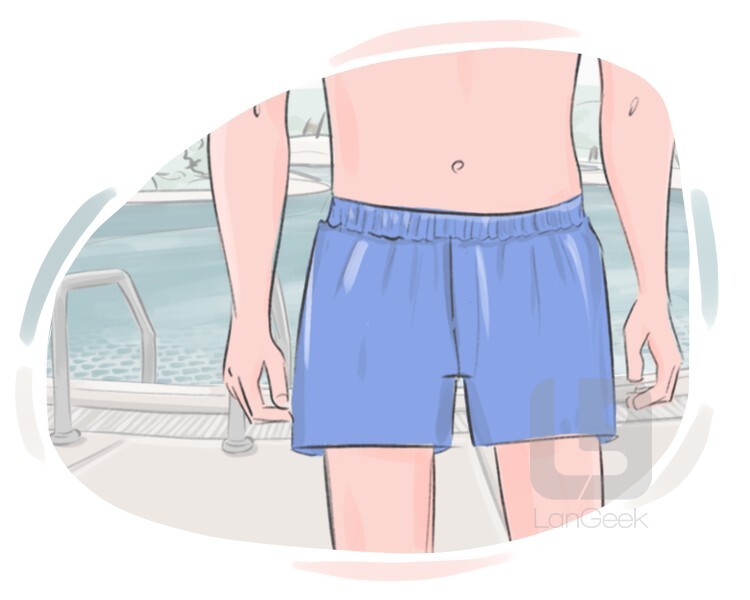 swimming trunks
swimming trunks
/swˈɪmɪŋ tɹˈʌŋks/
noun
the shorts men or boys wear to go swimming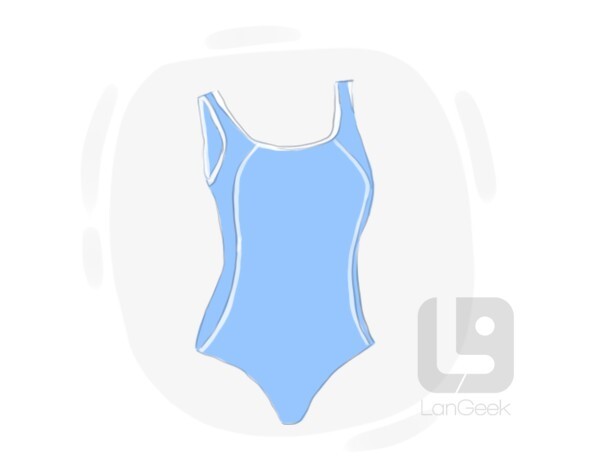 a piece of clothing worn for swimming, especially by women and girls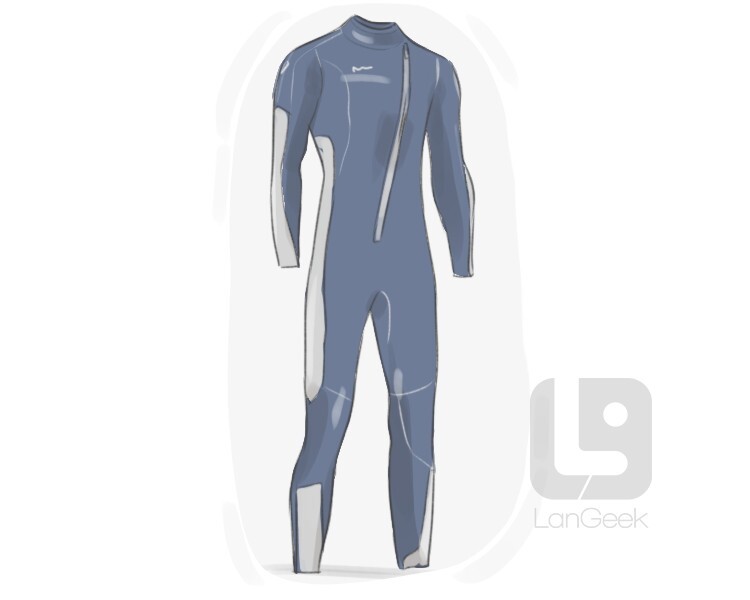 a tight-fitting piece of clothing made of rubber that is worn by underwater swimmers to remain warm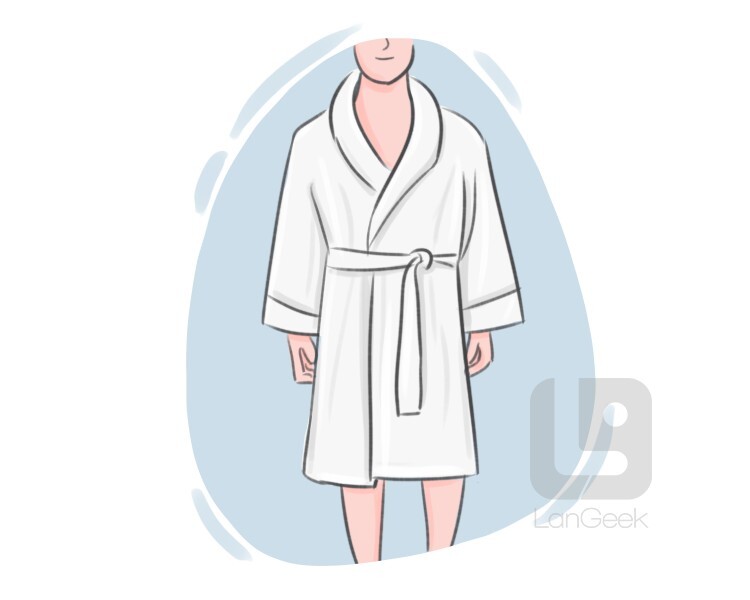 a piece of clothing that is made of toweling, worn after or before taking a shower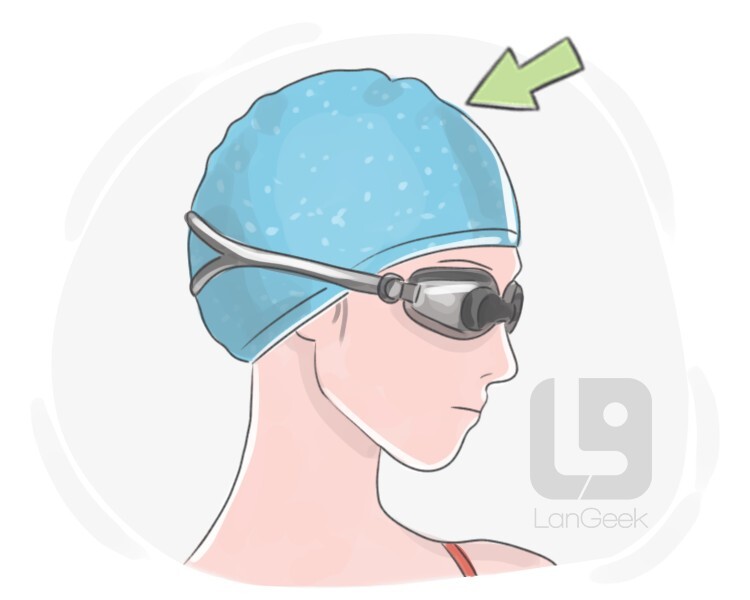 a tight-fitting cap that keeps hair dry while swimming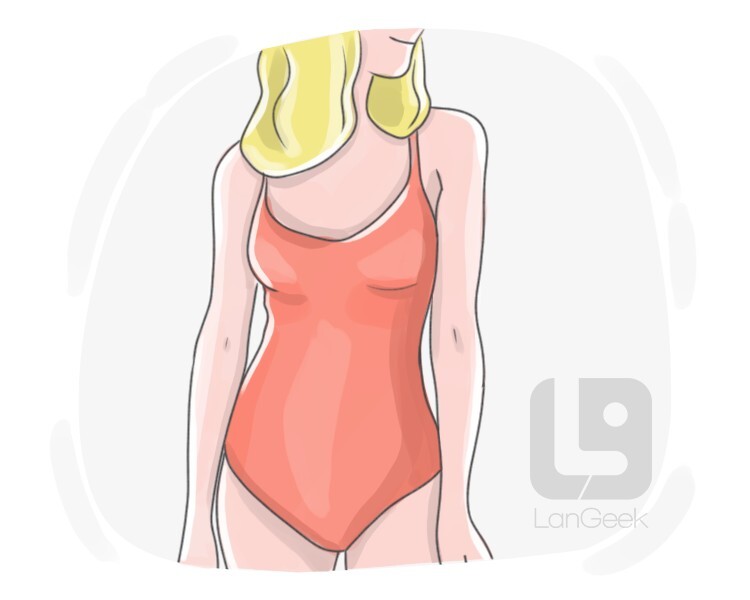 one-piece swimsuit
one-piece swimsuit
/wʌn pis ˈswɪmˌsut/
noun
***a piece of women's clothing that is worn when swimming or on a beach and consists of a single piece of material rather than a separate top and bottom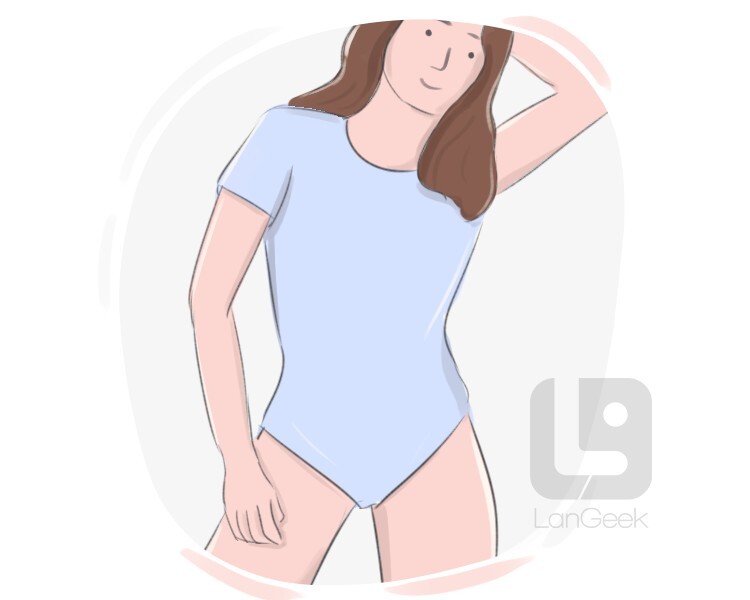 a tight-fitting clothing in one piece that covers the upper body and bottom of a woman, usually stretchy and with sleeves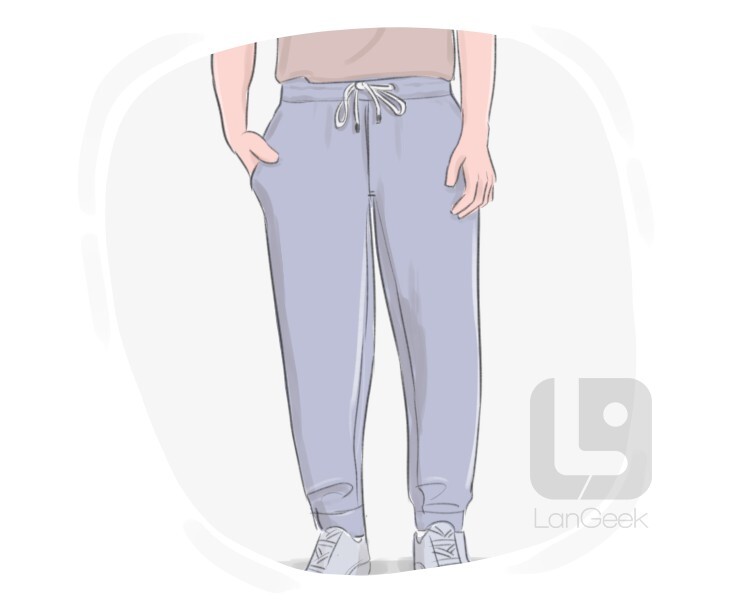 a loose warm pair of pants made of cotton with a drawstring waist worn for relaxing or playing sports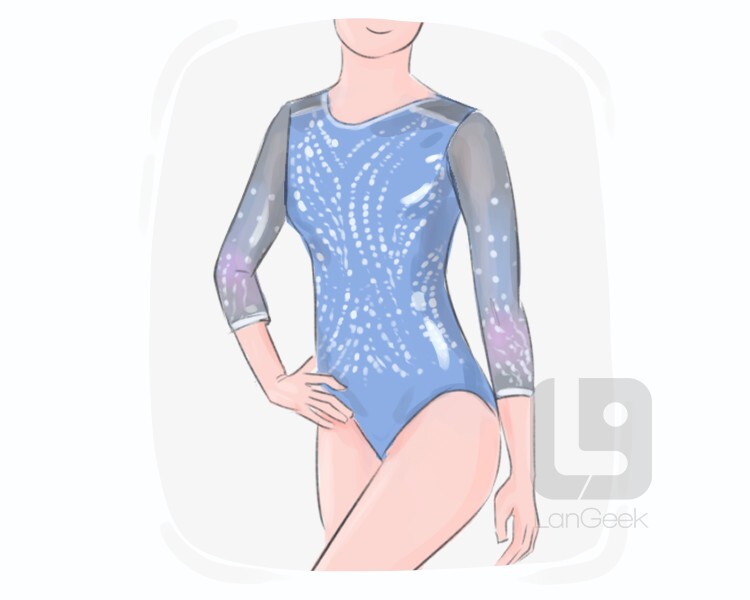 a tight-fitting garment made of stretchy fabric, covering the body from the shoulders to the top of the thighs, worn especially by ballet dancers, acrobats, etc.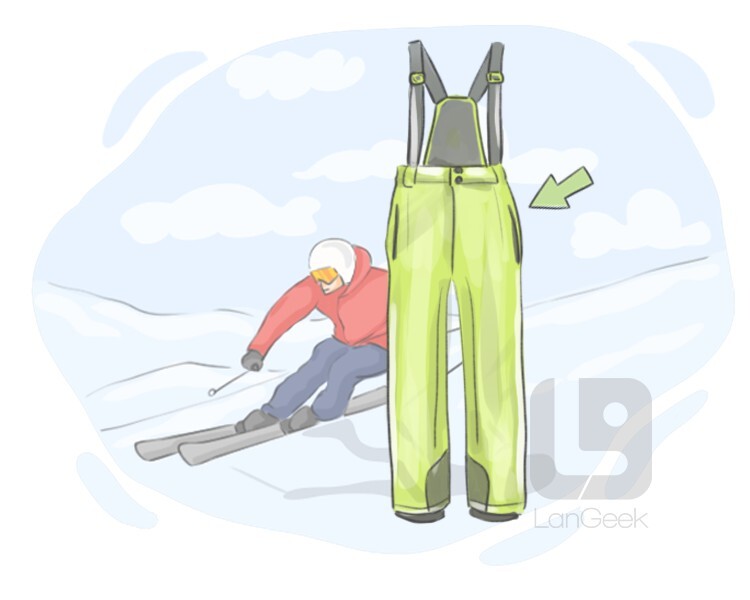 ***padded trousers, usually with straps that go over the shoulders, worn when skiing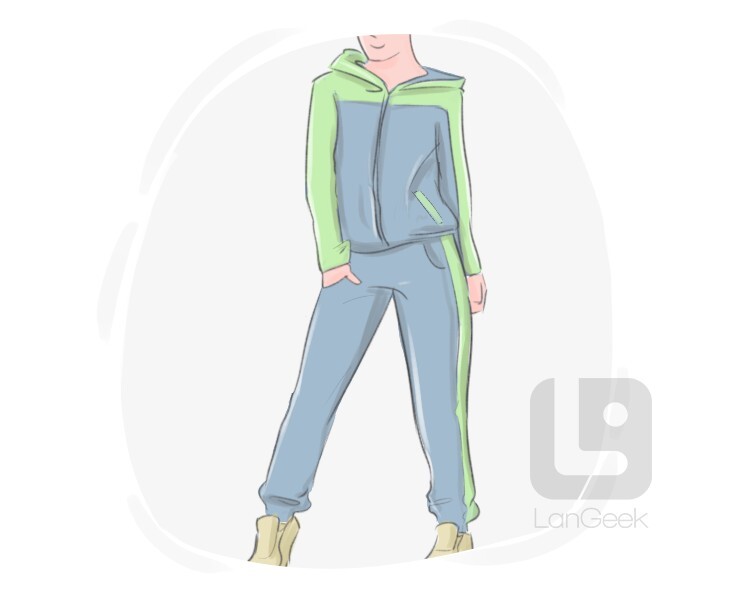 a matching pair of jacket and pants, worn for doing exercise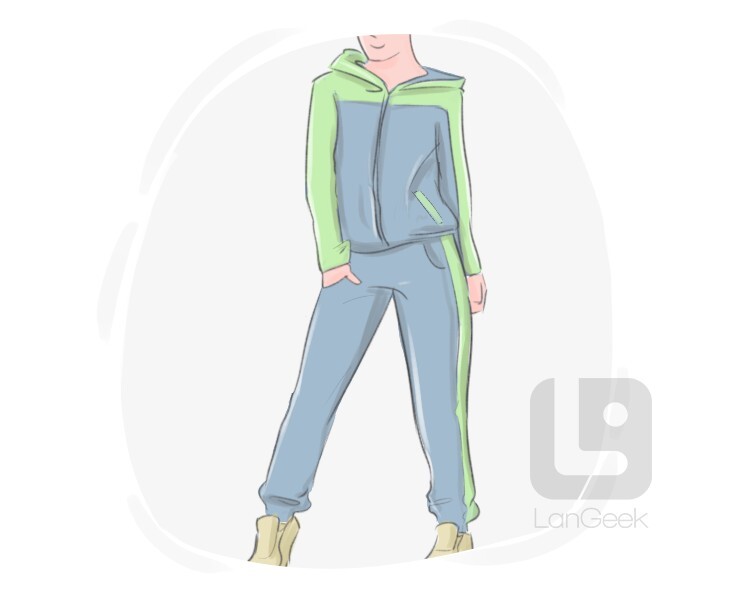 a loose and warm pair of pants and matching jacket worn casually or for doing exercise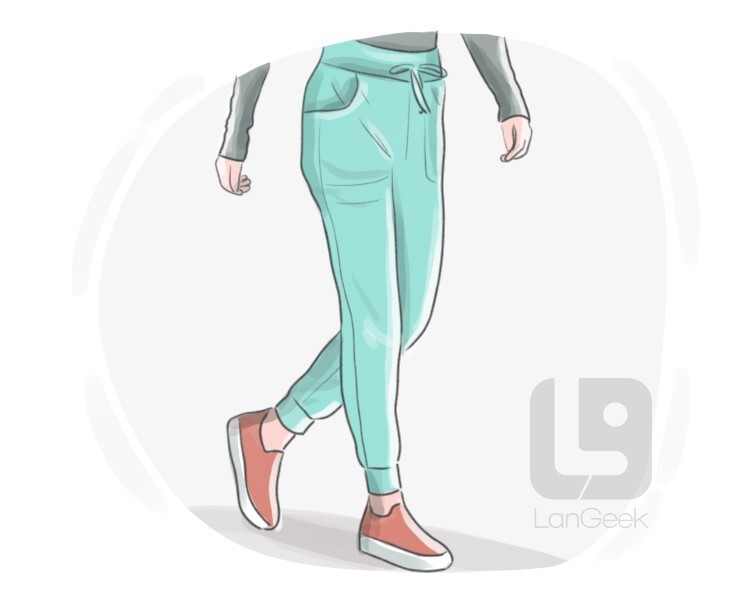 ***(used in plural) loose-fitting trousers, often with elastic around the bottom of the legs, worn for jogging or as casual clothing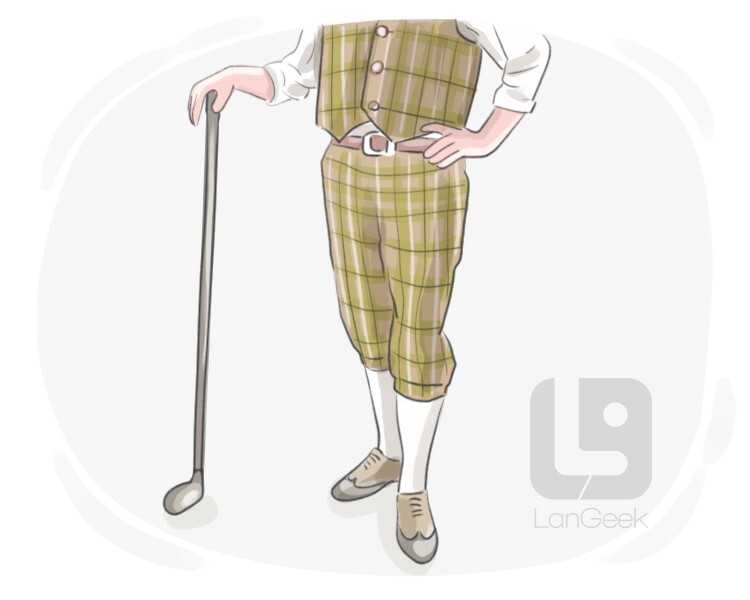 men's baggy knickers hanging below the knees; formerly worn for sports (especially golf)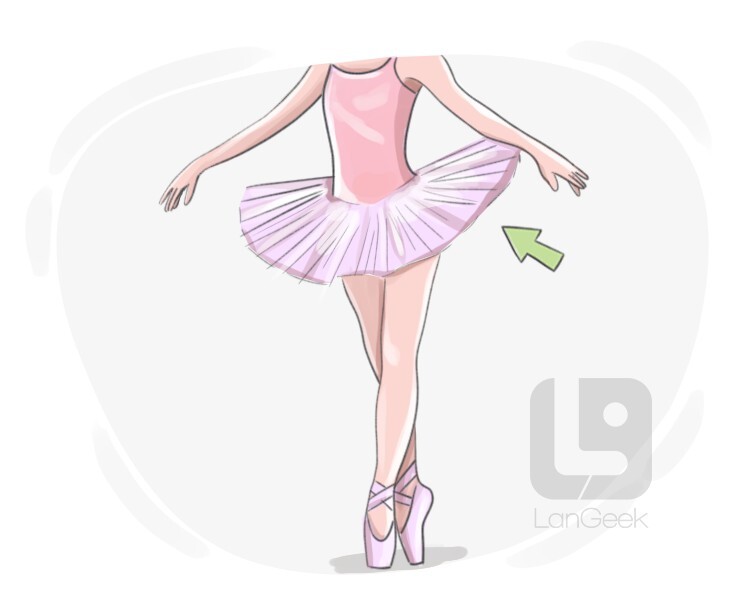 very short skirt worn by ballerinas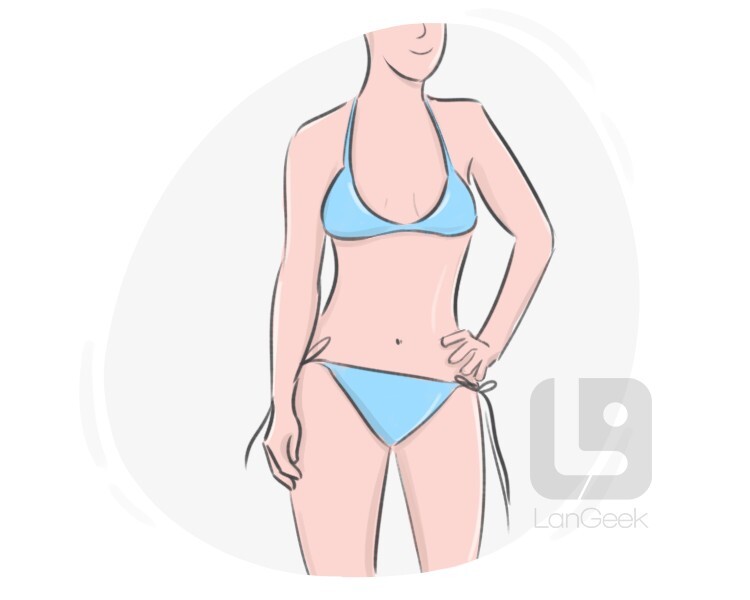 a woman's very brief bathing suit
Great!
You've reviewed all the words in this lesson!