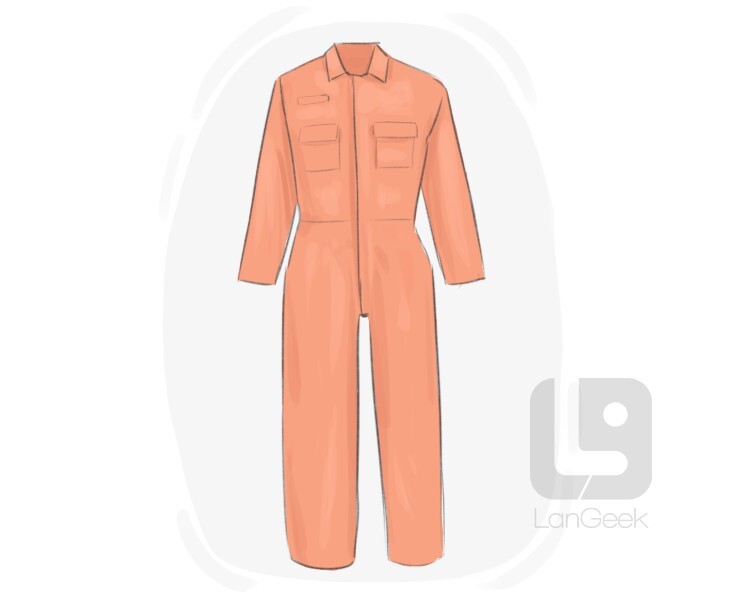 a loose protective piece of clothing worn over other clothes for manual labor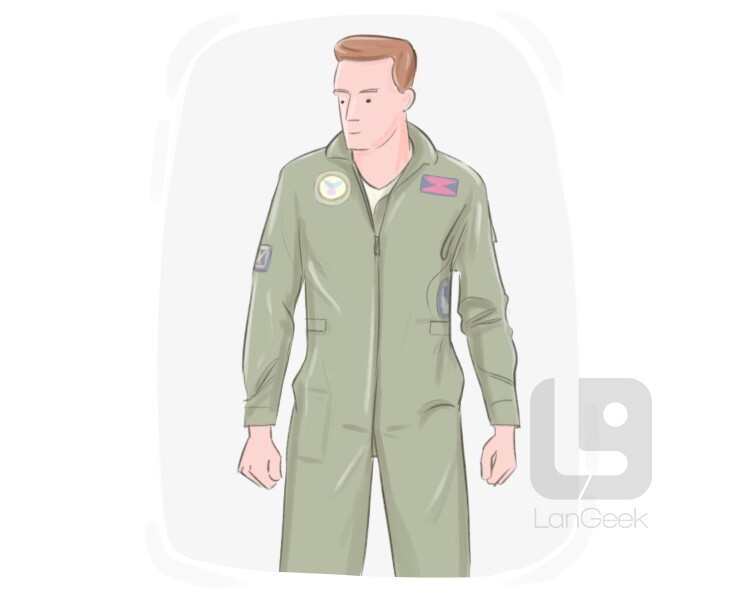 a full-body garment, made of durable fire-resistant fabric, worn by the pilot or crew of a military aircraft, glider or helicopter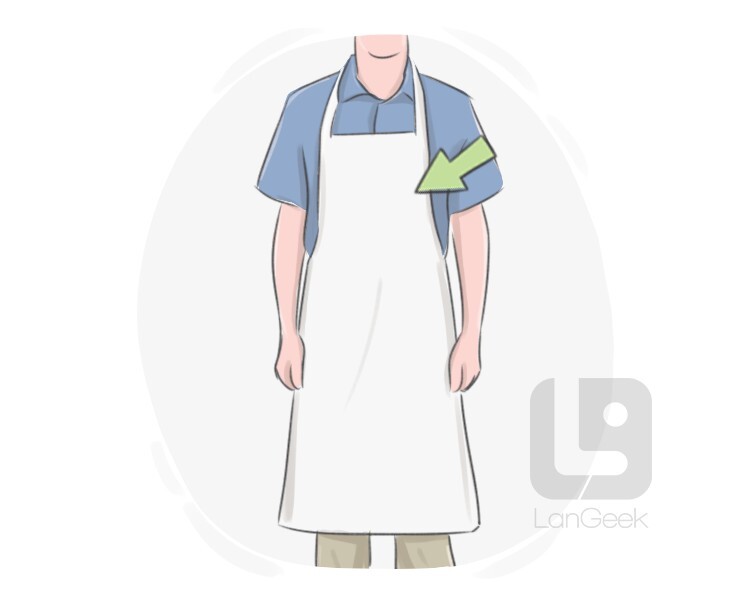 a piece of clothing that is tied around the waist which protects the front part of the body from stains, dirt, etc. when working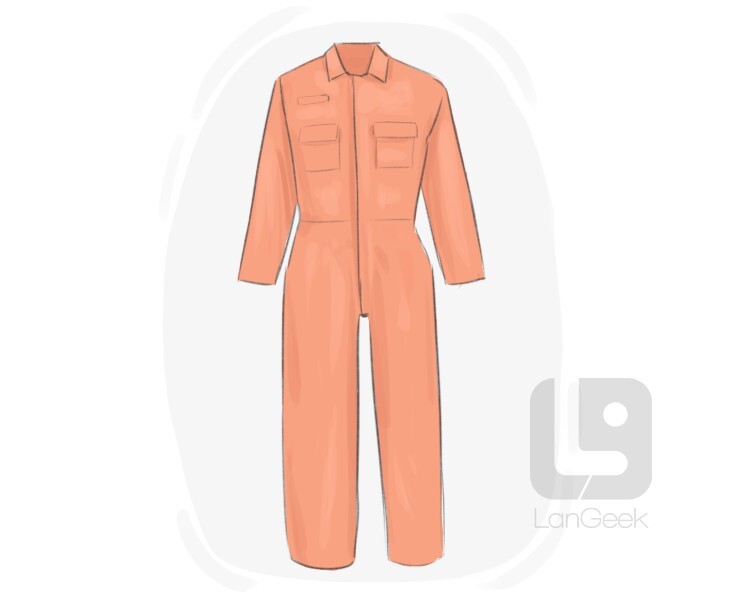 a loose piece of clothing worn over one's garments in order to protect them, while working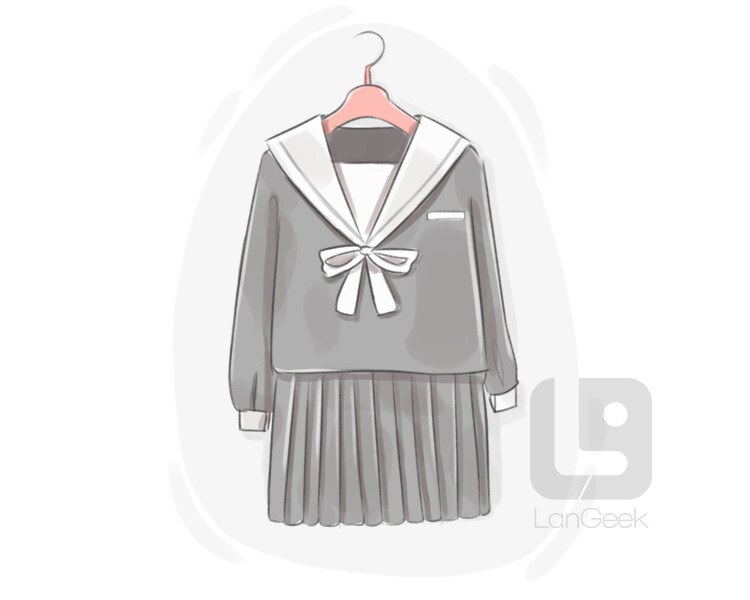 the special set of clothes that all members of an organization or a group wear at work, or children wear at a particular school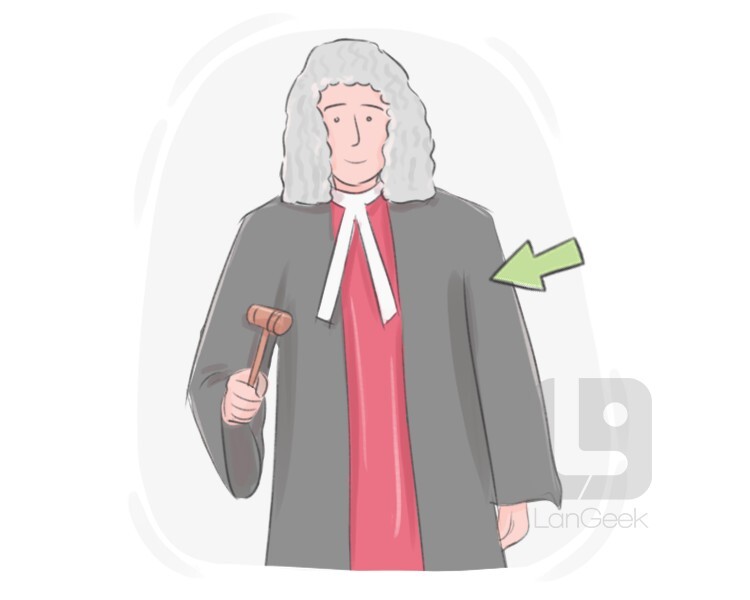 a loose cloak worn on official occasions or special ceremonies, such as the one worn by a lawyer at court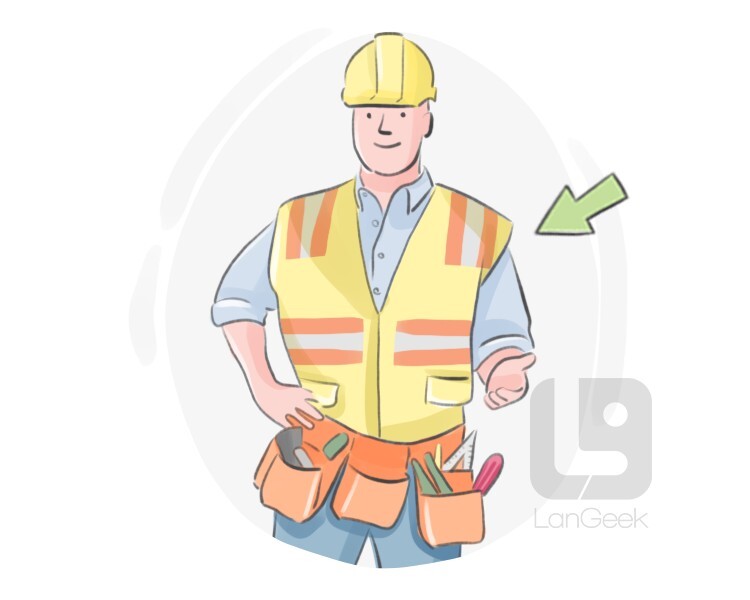 heavy-duty shirts worn for manual or physical work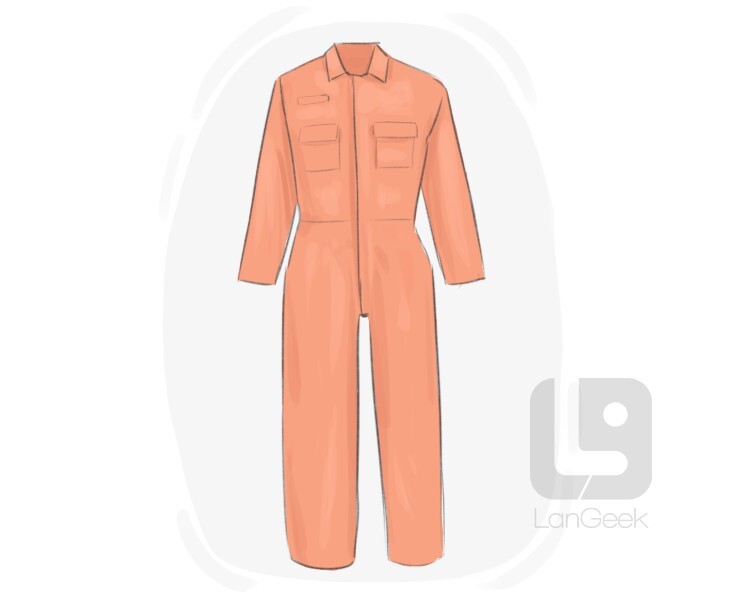 a loose protective coverall or smock worn over ordinary clothing for dirty work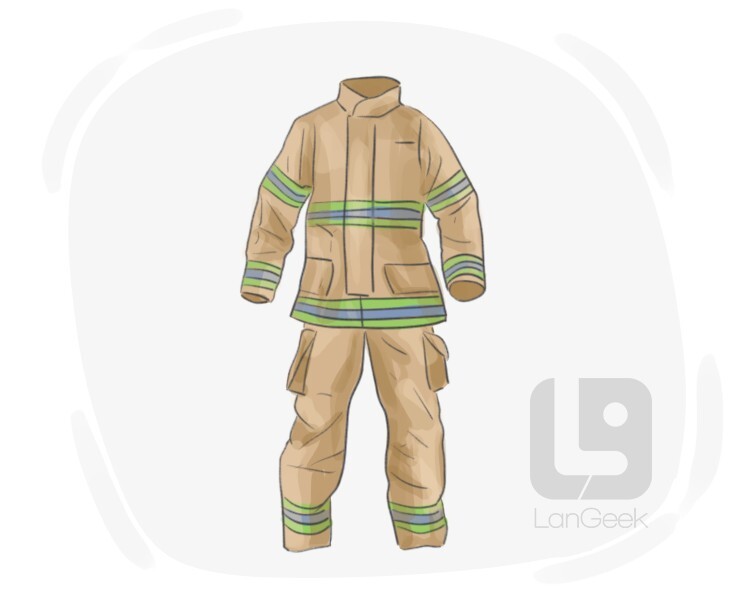 ***a protective clothing worn by firefighters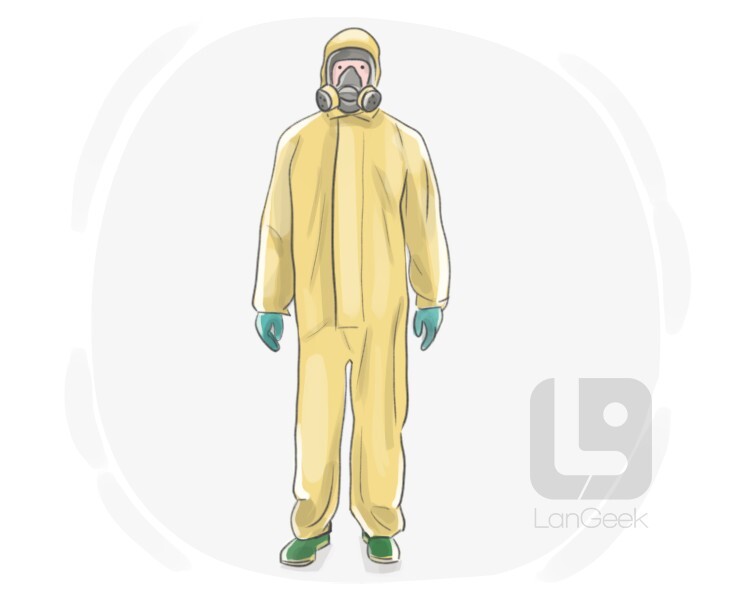 ***a piece of clothing that covers the entire body and other clothing, worn to protect against dangerous substances such as poisonous chemicals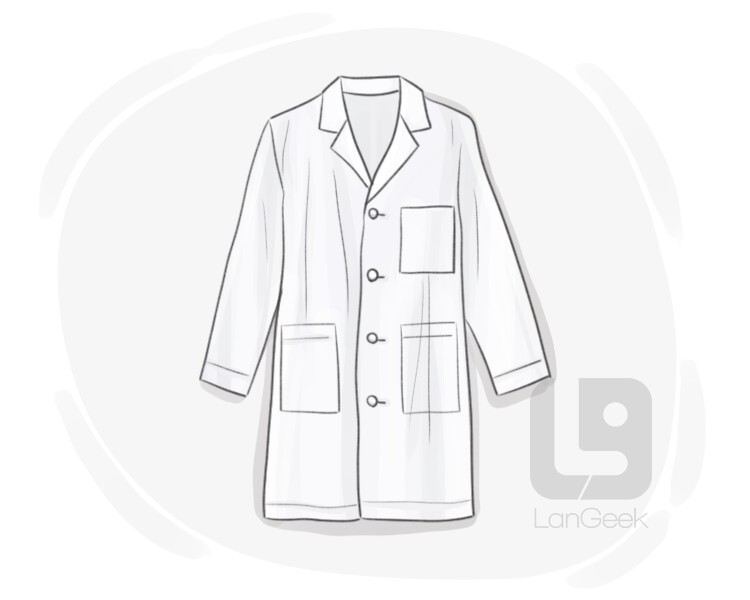 a light coat worn to protect clothing from substances used while working in a laboratory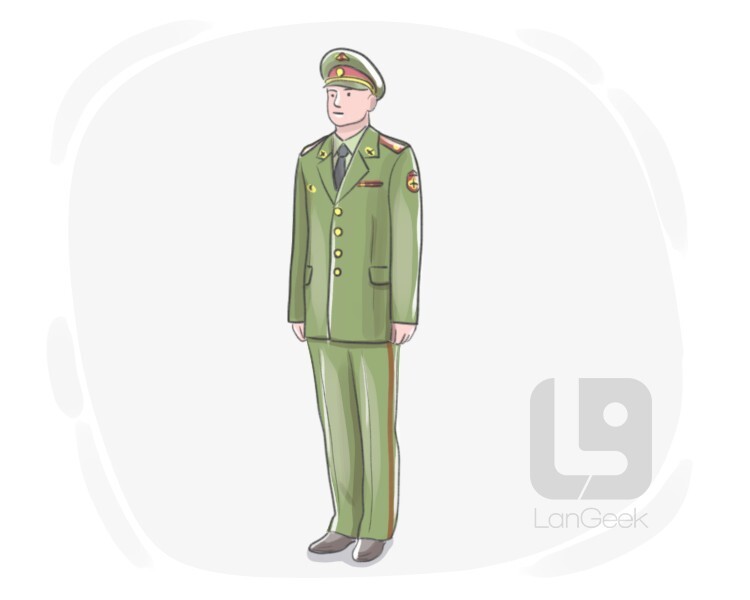 dress uniform
dress uniform
/dɹˈɛs jˈuːnɪfˌɔːɹm/
noun
a military uniform worn on formal occasions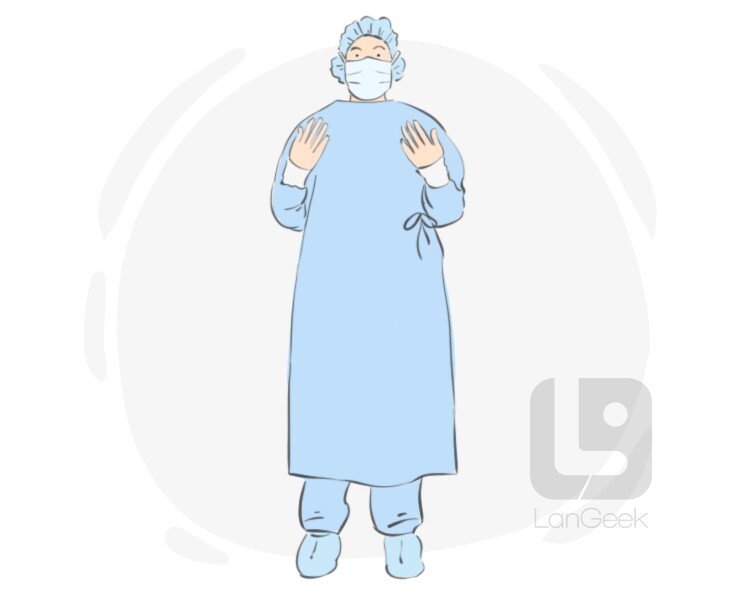 surgical gown
surgical gown
/sˈɜːdʒɪkəl ɡˈaʊn/
noun
protective garment worn by surgeons during operations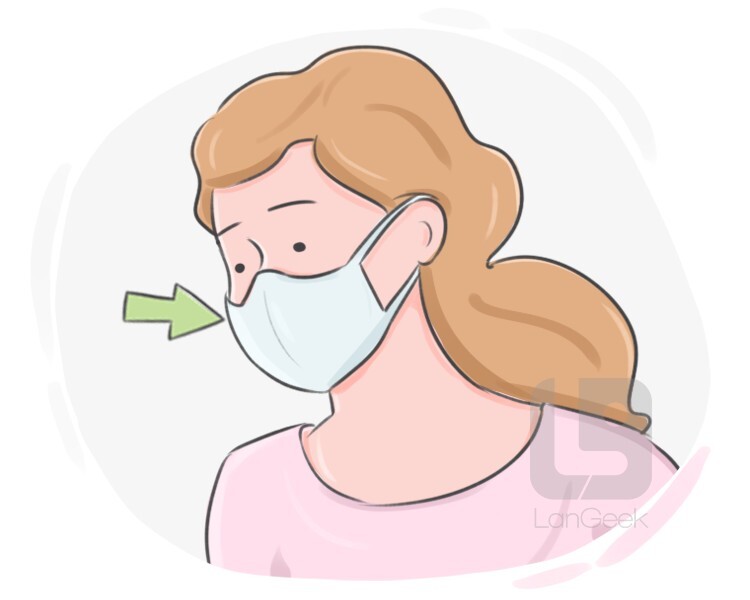 surgical mask
surgical mask
noun
a mask with two straps put behind the ears or tied at the back of the head, in order to provide protection against blood or body fluid splashes, infection, and air pollution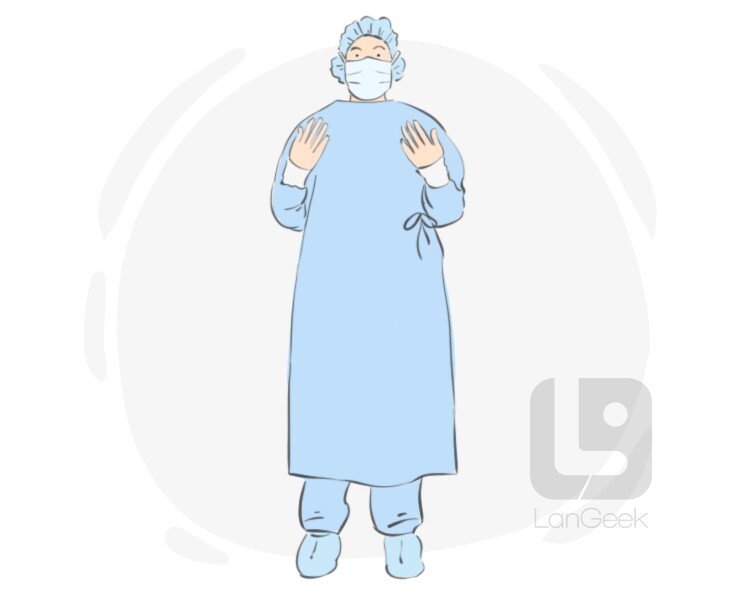 a two-piece protective garment that is worn by surgeons in the operation room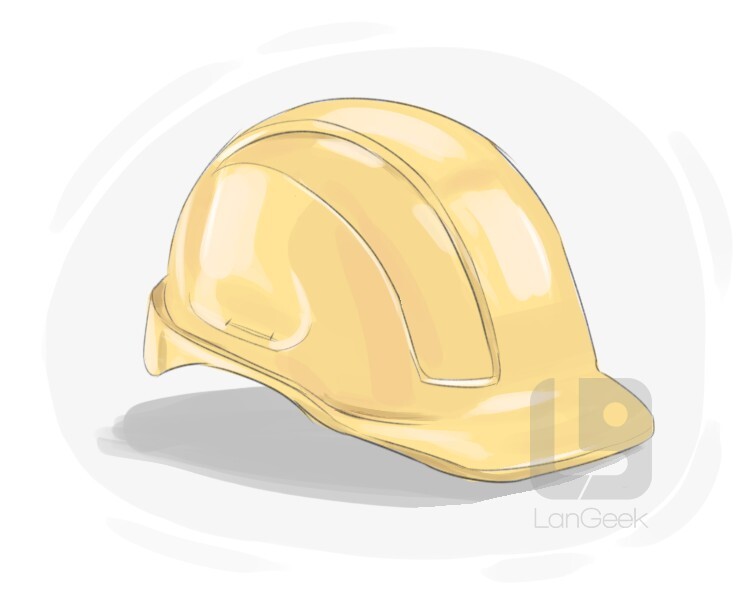 a light rigid headgear worn by workers, etc. to protect their heads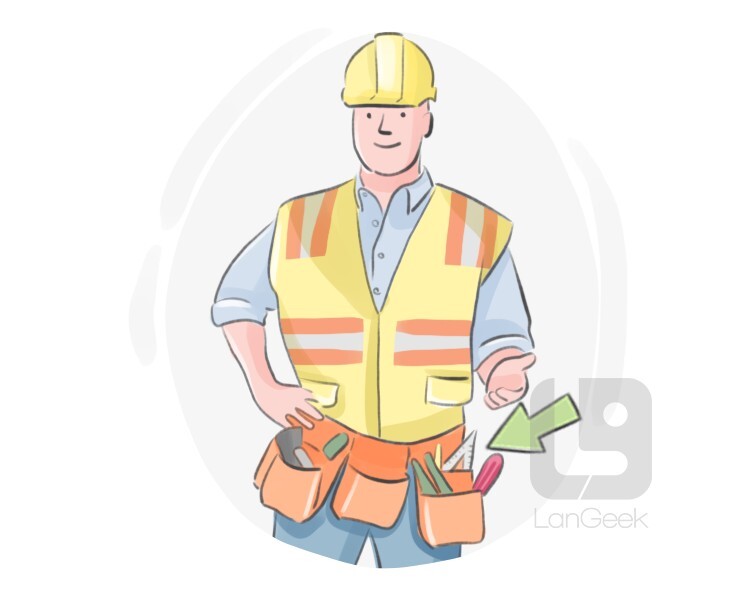 ***a belt for carrying tools; a utility belt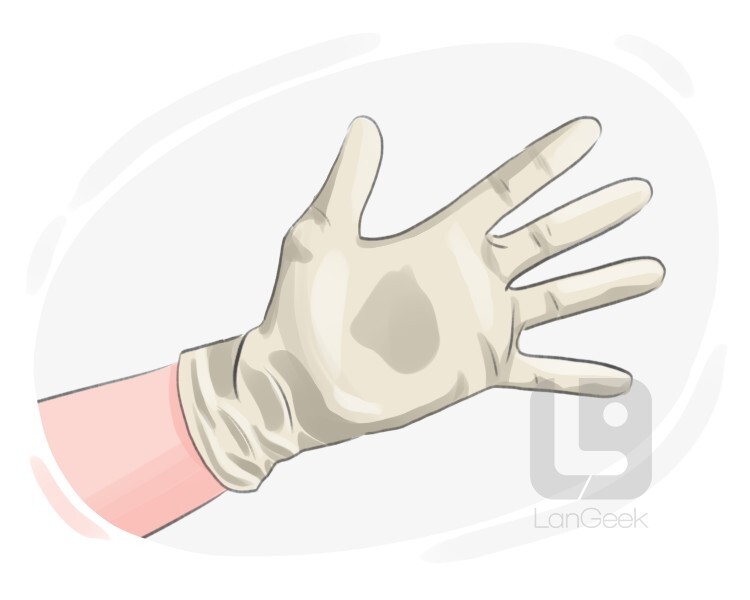 *** protective coverings for the hands, made from a thin plastic-like material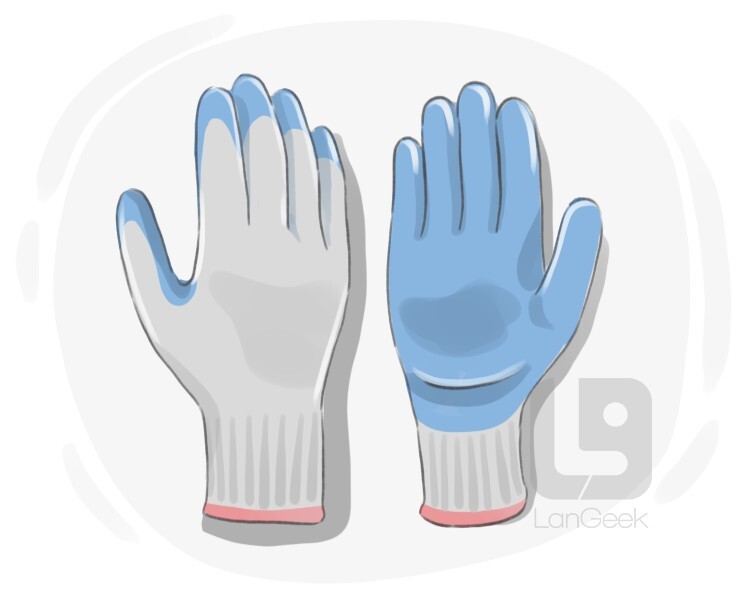 ***protective garments that offer protection to your hands, fingers, thumbs and wrists against particular external forces, chemicals, elements and hazards in the workplace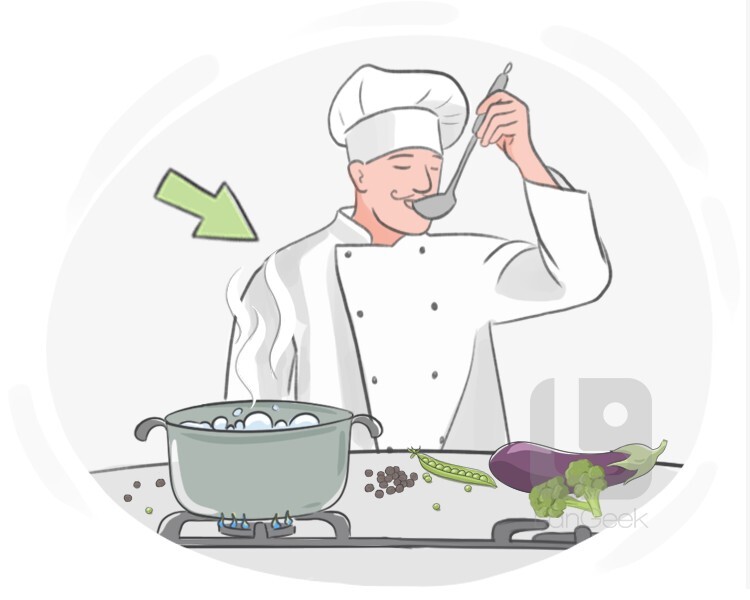 chef's jacket
chef's jacket
/ʃɛfz ˈdʒakɪt/
noun
*** an important part of chef uniforms. It protects you from potential hazards, such as direct heat from the open flames on your stove or hot splashes from gastronorm trays of oil removed from the oven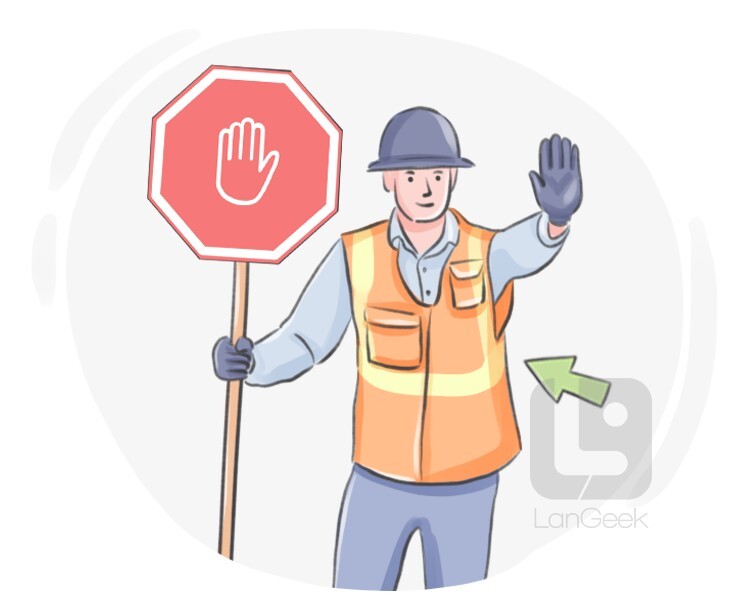 high-visibility safety vest
high-visibility safety vest
/haɪˈvɪz ˌvɪzɪˈbɪlɪti ˈseɪfti vɛst/
noun
*** jackets that workers can wear to improve how well others see them in a work environment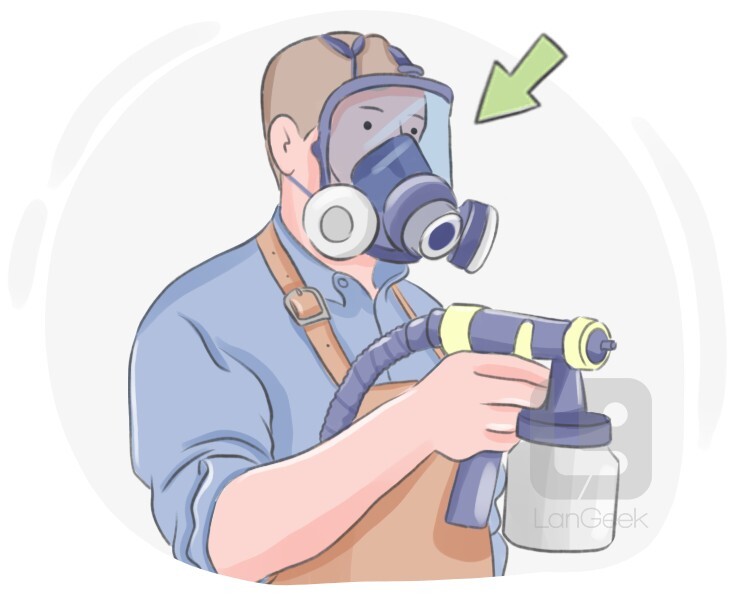 ventilation mask
ventilation mask
noun
*** a straightforward, noninvasive technique for airway management that can be used as a primary mode of ventilation for an anesthetic of short duration or as a bridge to establish a more definitive airway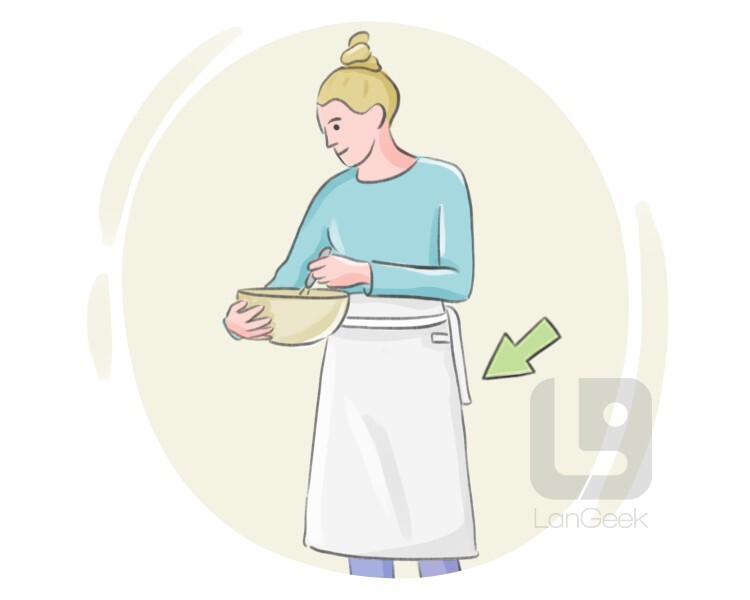 *** They tie around your waist, and are usually short; you can choose longer waist aprons if you need more protection for your clothing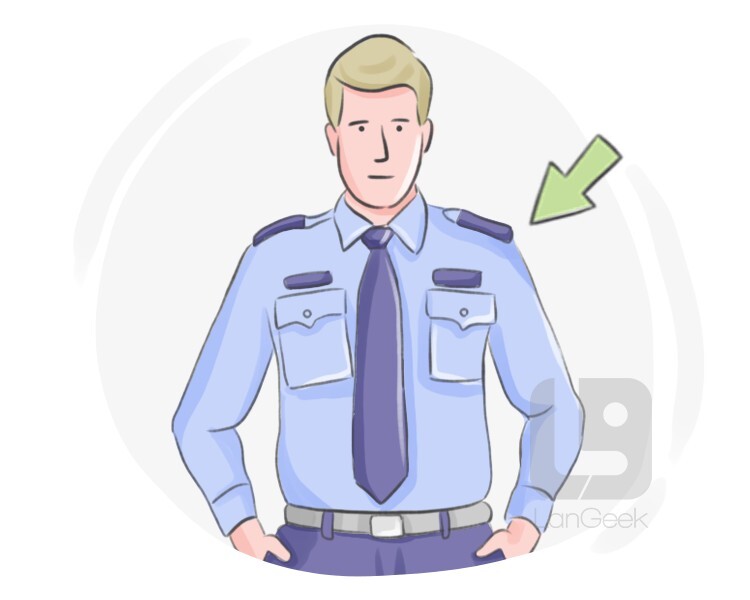 security shirt
security shirt
noun
*** A button down shirt that features two large front pockets and epaulettes for insignia of rank for the military, paramedic and security industries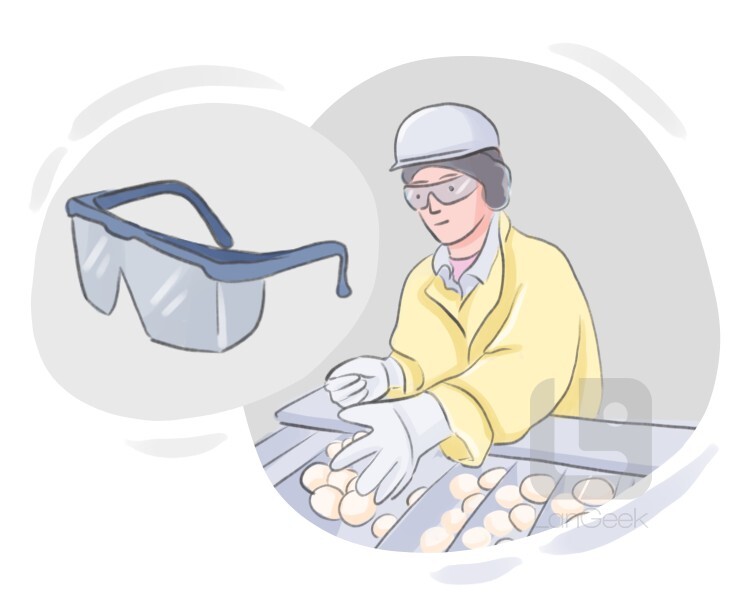 safety glasses
safety glasses
noun
***glasses that protect your eyes from injury and damage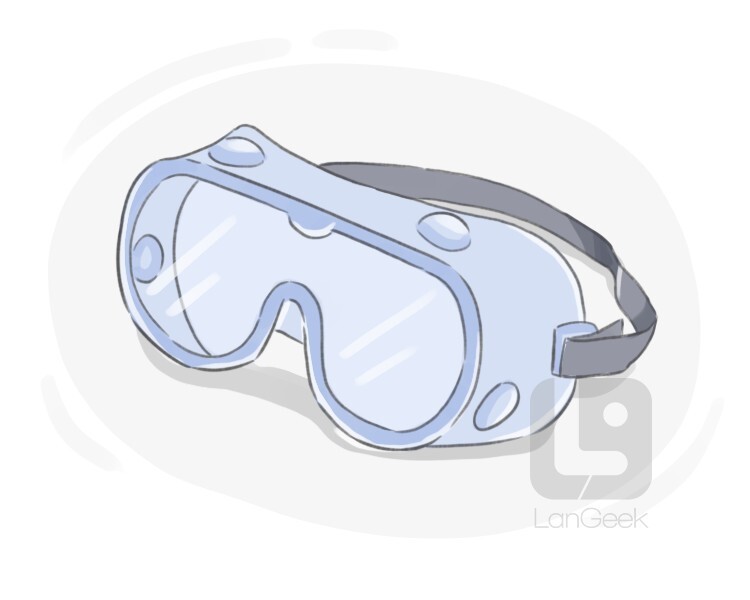 safety goggles
safety goggles
noun
*** a type of personal protective equipment (PPE) that is worn on the eye for its protection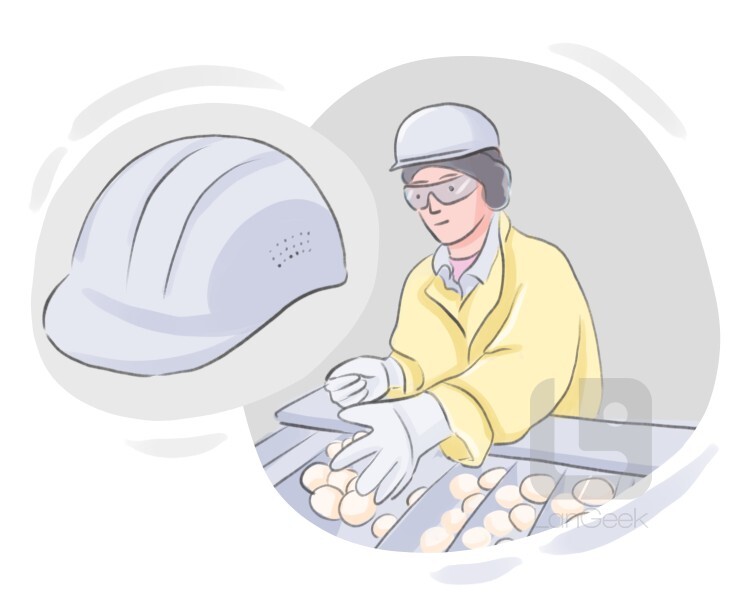 *** safety equipment that protect the wearer from minor head bumps and lacerations, but not from falling or flying objects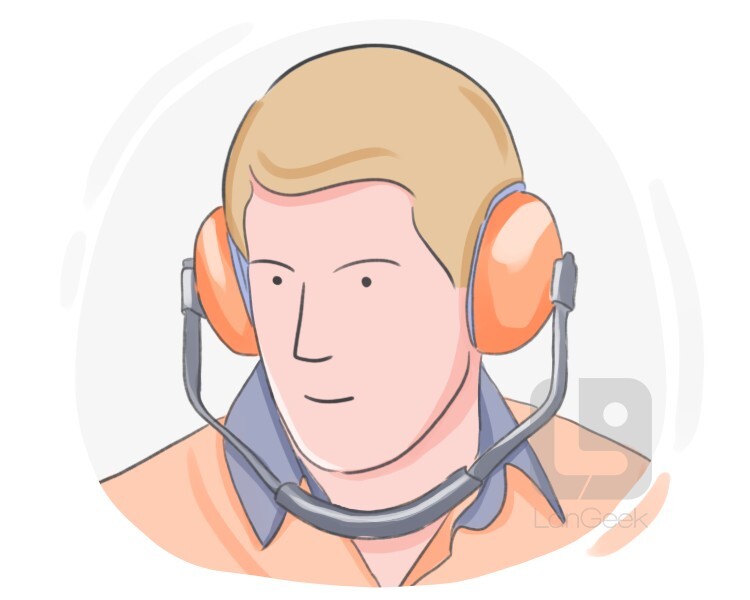 *** a pair of soft fabric coverings, connected by a band across the top of the head, that are worn over the ears to protect them from noise.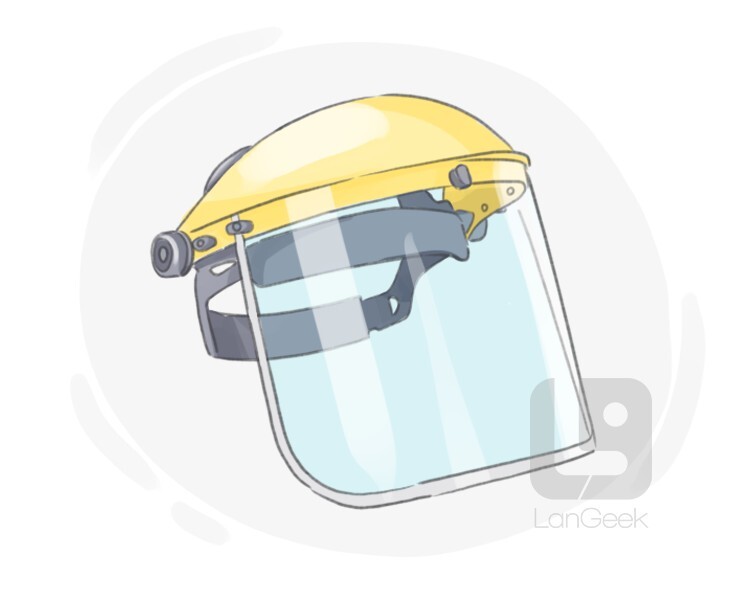 *** an item of personal protective equipment, aims to protect the wearer's entire face (or part of it) from hazards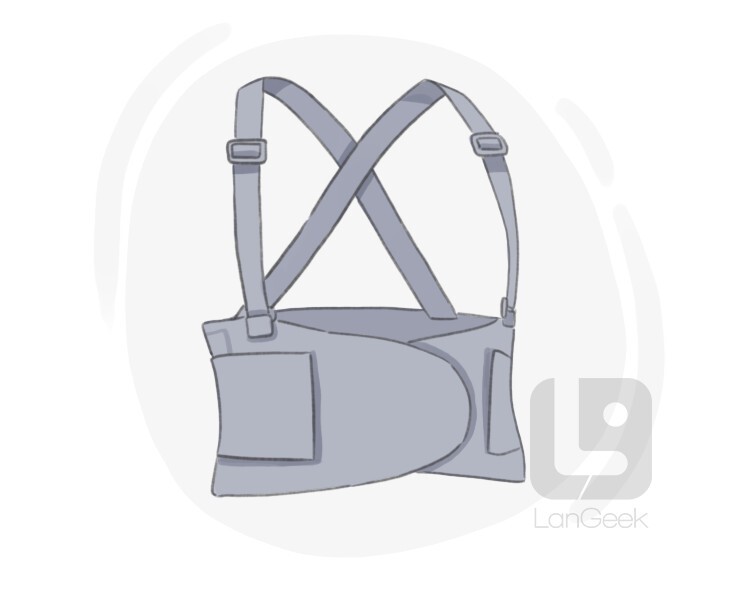 back support belt
back support belt
/bæk səpoːɹt bɛlt/
noun
*** a type of belt that is worn around the lower back area in order to support the lumbar portion of the spine
Great!
You've reviewed all the words in this lesson!