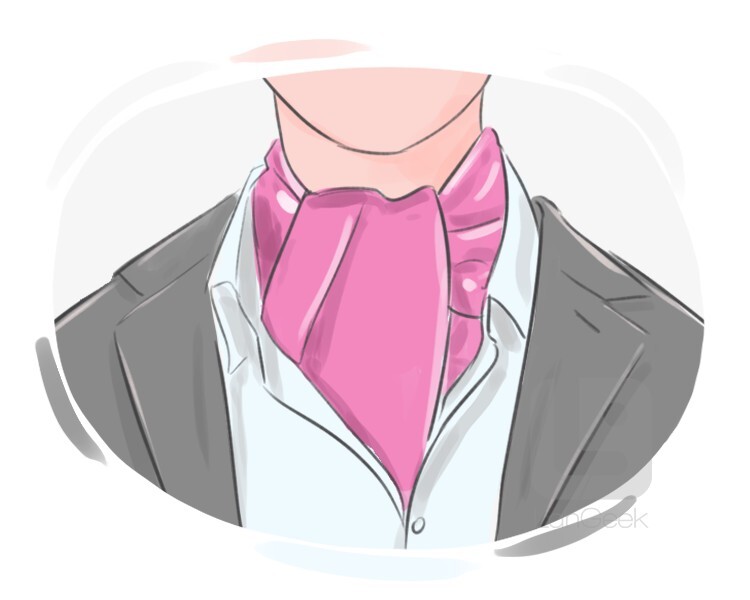 a wide neckband that is tied under the chin, traditionally made of gray silk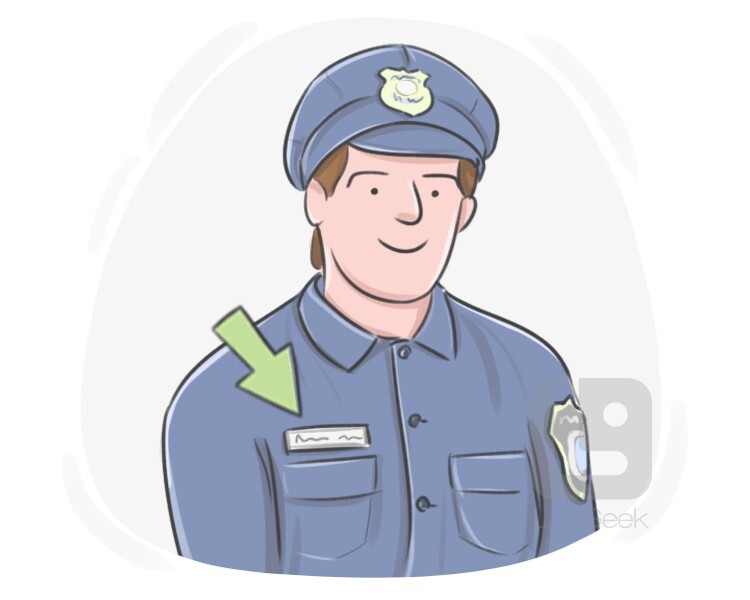 a small item made of metal or plastic with words or a logo on it that a person carries to show their membership in an organization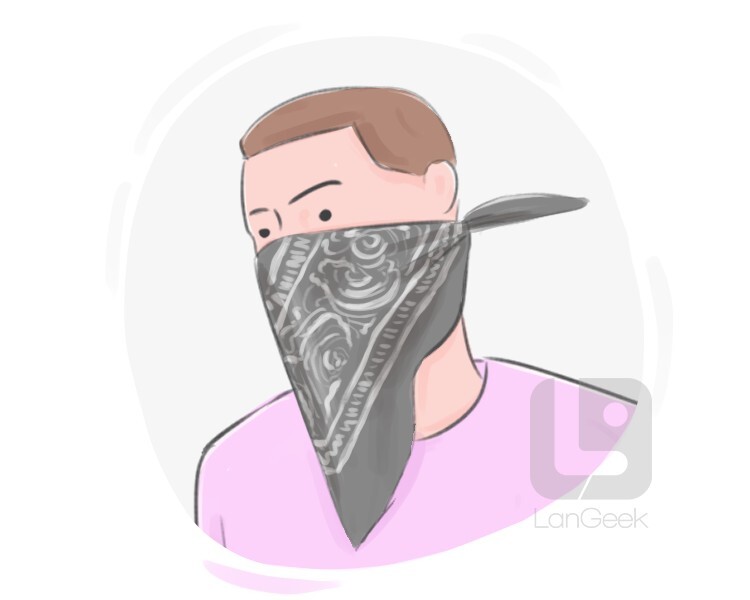 a large piece of cloth with vibrant colors worn around the neck or head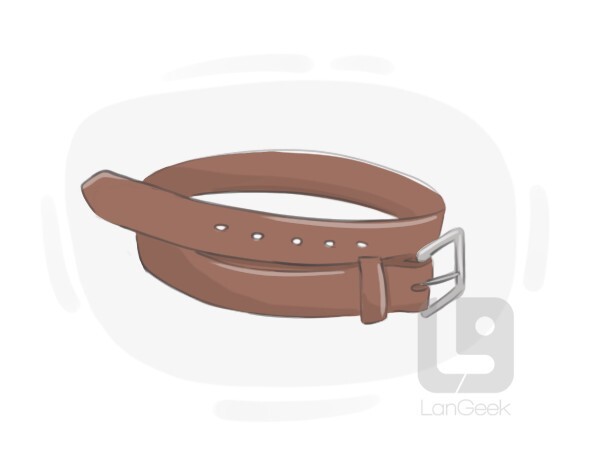 a band of leather, cloth, etc. that we usually wear around our waist to hold the clothes in place or for decoration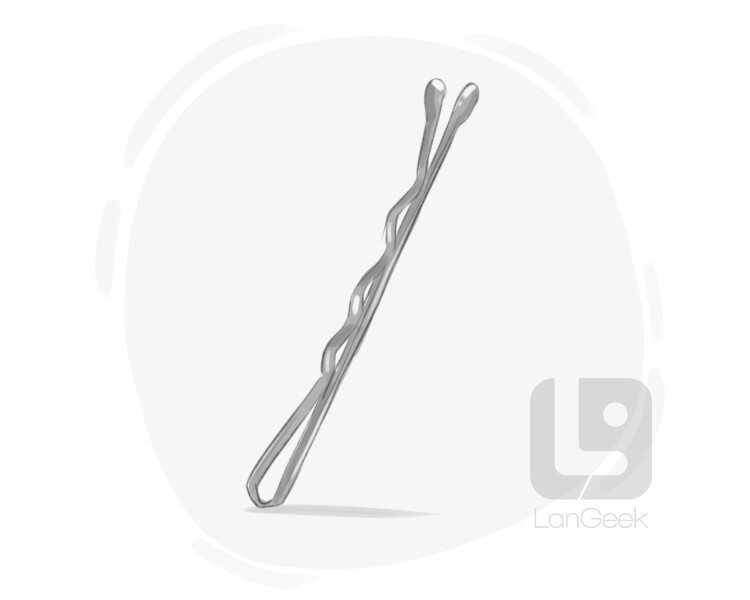 a thin flat hairpin made of metal or plastic folded in the middle, usually used by women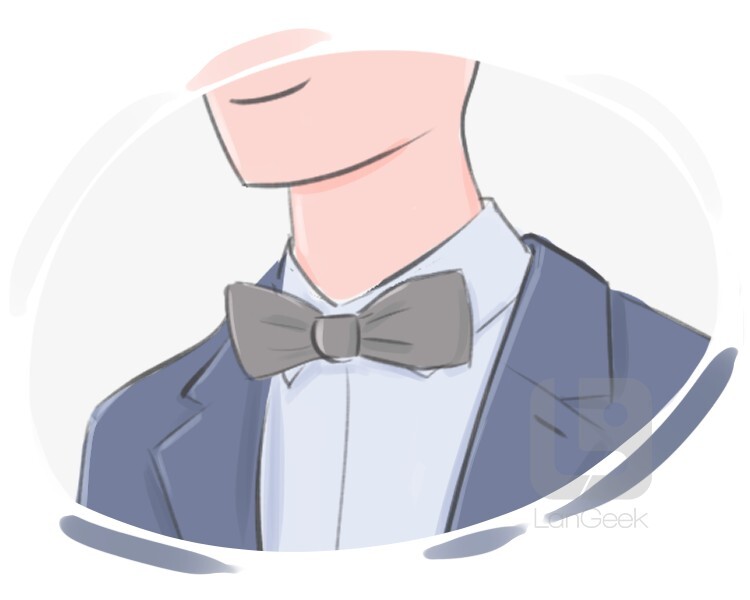 a narrow piece of cloth tied in a bowknot around the collar of a shirt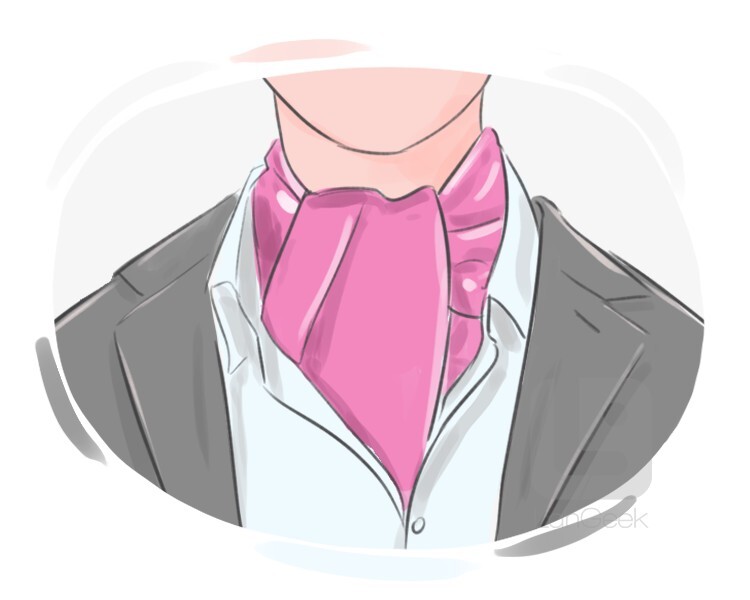 a short wide neckband folded inside the collar of the shirt by men, originally by Croats in the 17th century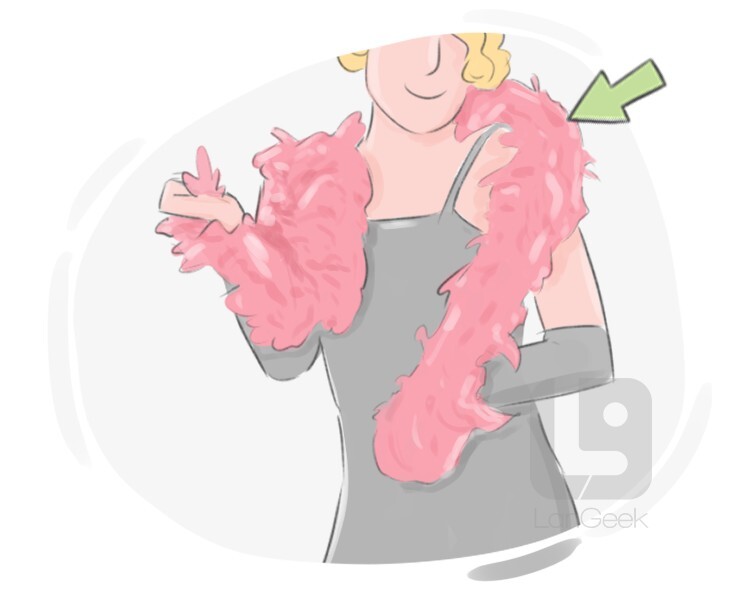 a long narrow decorative scarf covered in feathers that is worn around the neck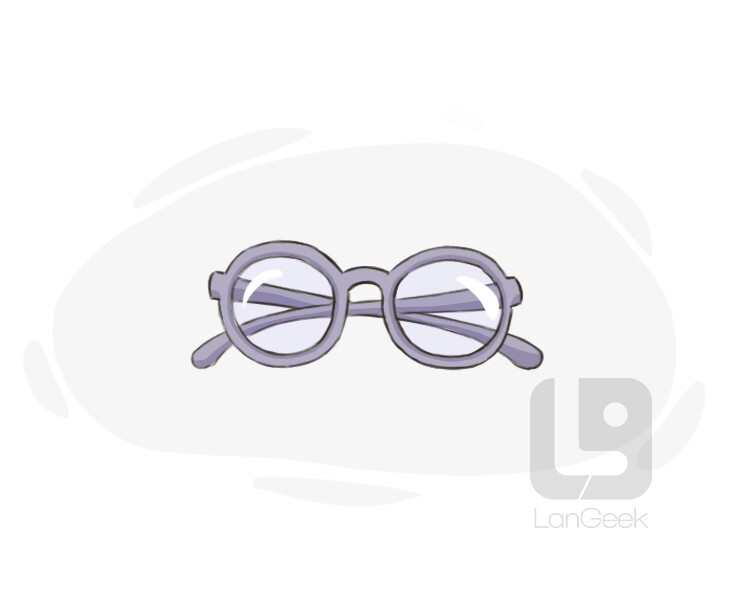 a pair of lenses set in a frame that rests on the nose and ears, which we wear to see more clearly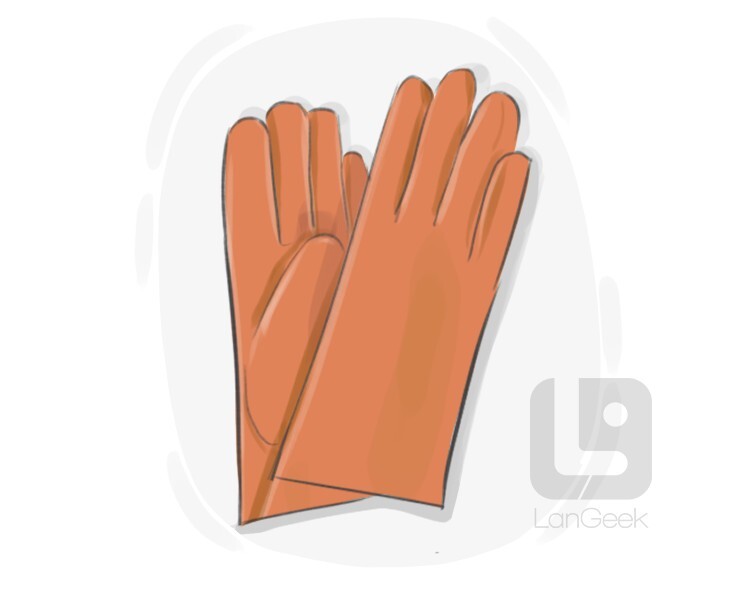 a piece of clothing made of wool, leather, etc. with separate parts for each finger and the thumb that we wear on our hand to protect it or keep it warm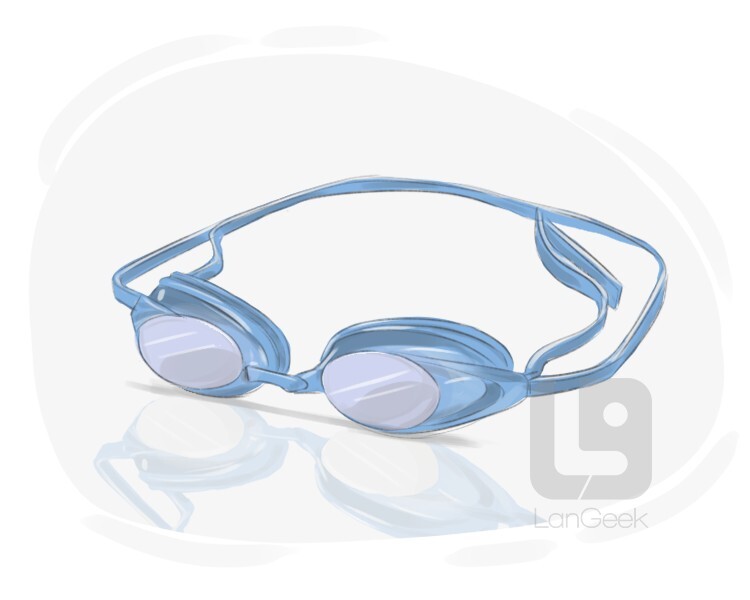 (plural) a pair of glasses shielded at the sides and fitting tight in order to protect the eyes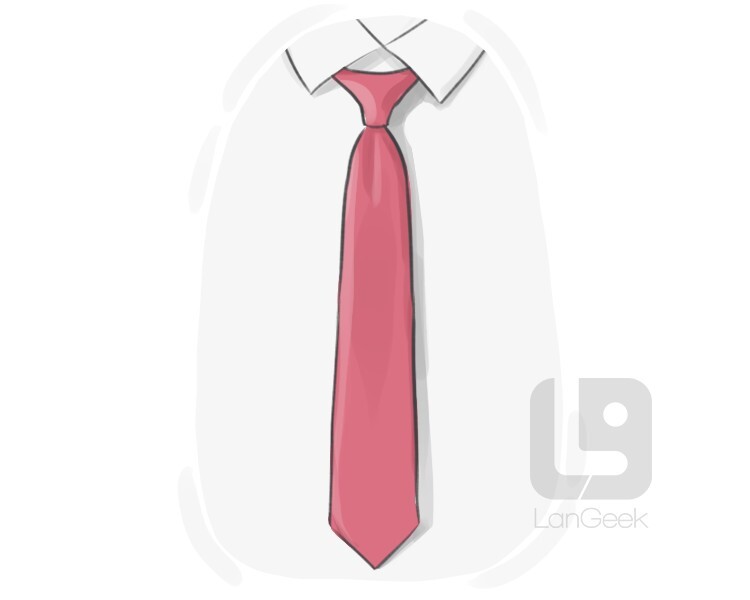 a tie; a long narrow piece of cloth worn around the neck, with a knot in front, especially worn by men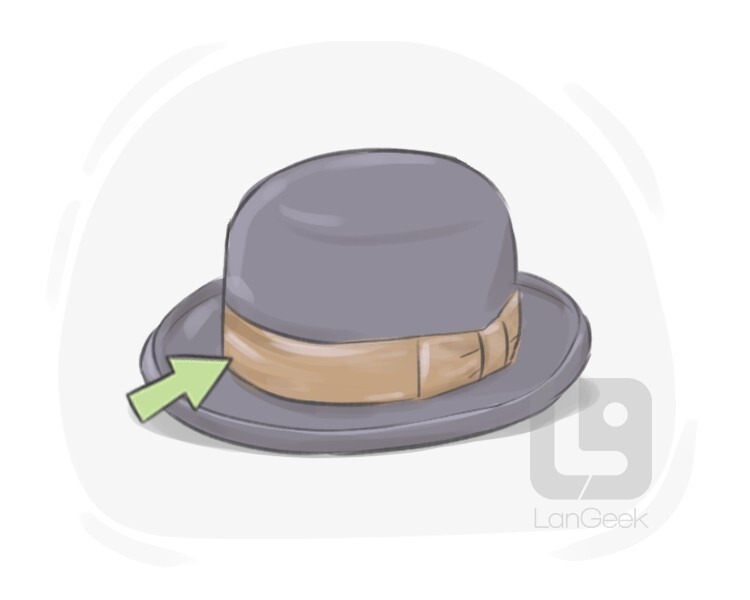 a flat narrow piece of cloth put around the crown of a hat, as a decorative item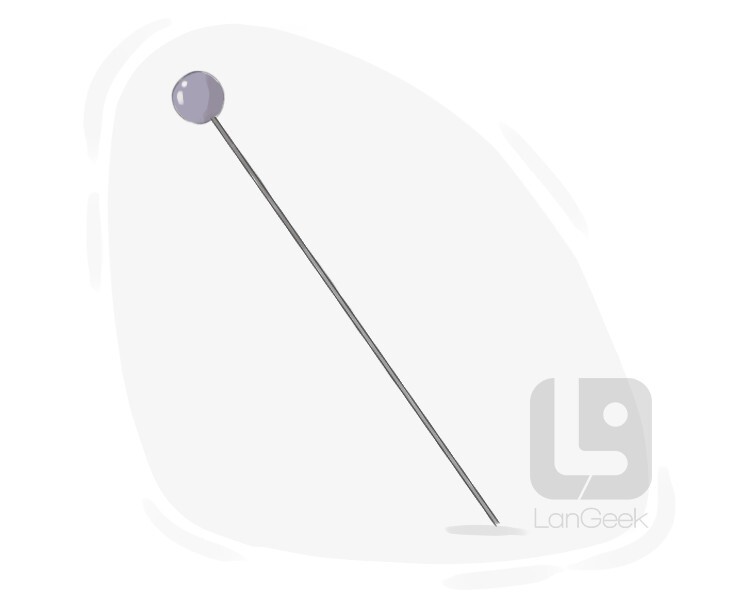 a long sharp pin with a decorated end, formerly used by women to fasten a hat to the hair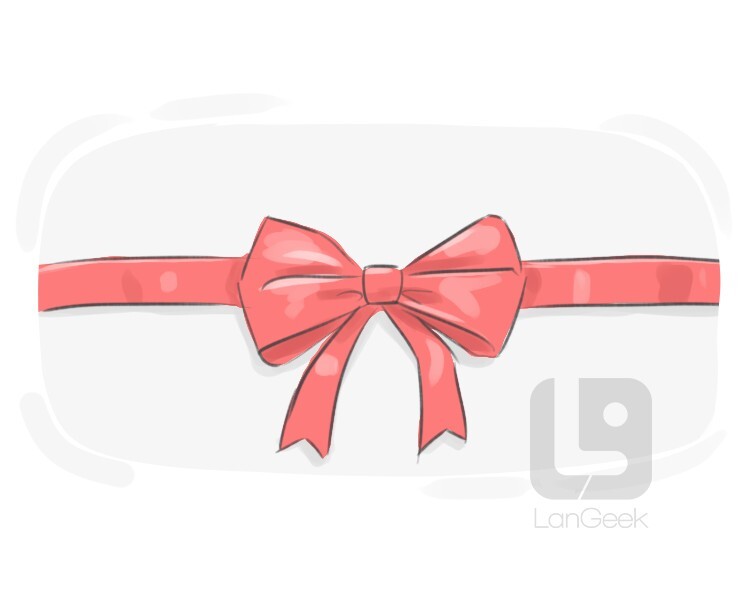 a thin band of fabric tied in a bowknot around something as an ornament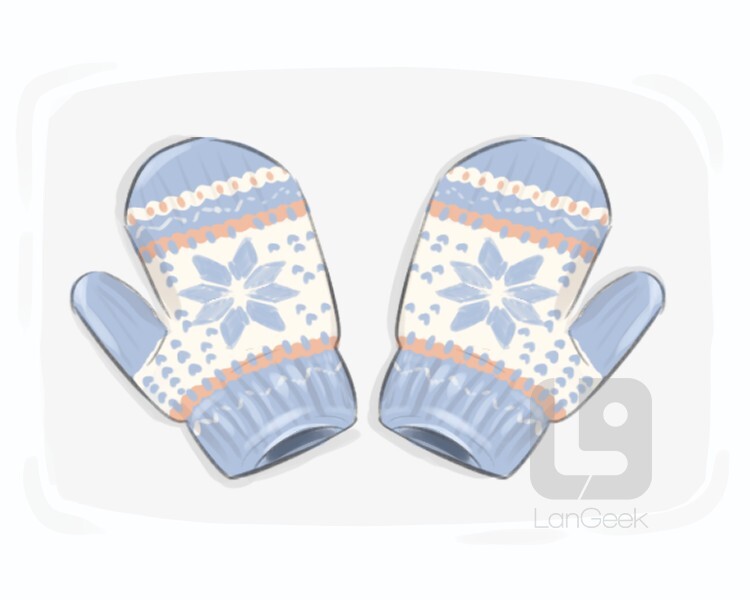 a type of glove with two parts, one of which covers the fingers and another the thumb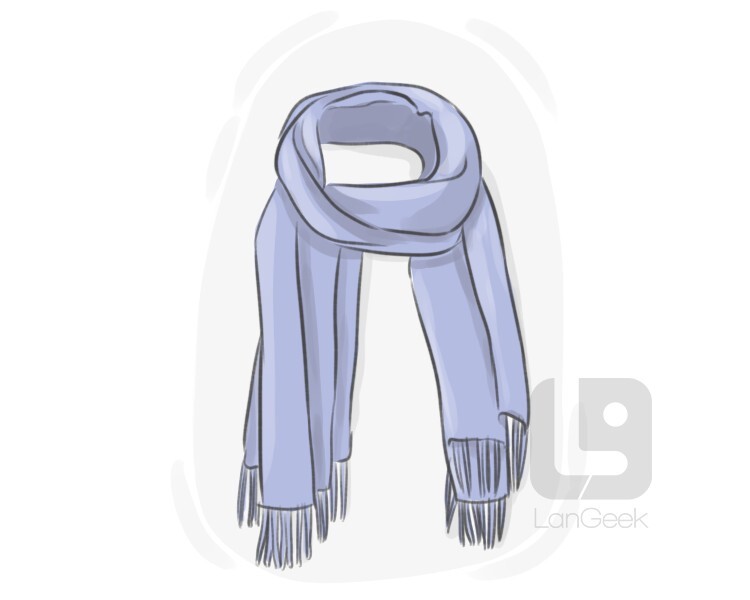 a piece of cloth, worn around the neck or head, especially to keep warm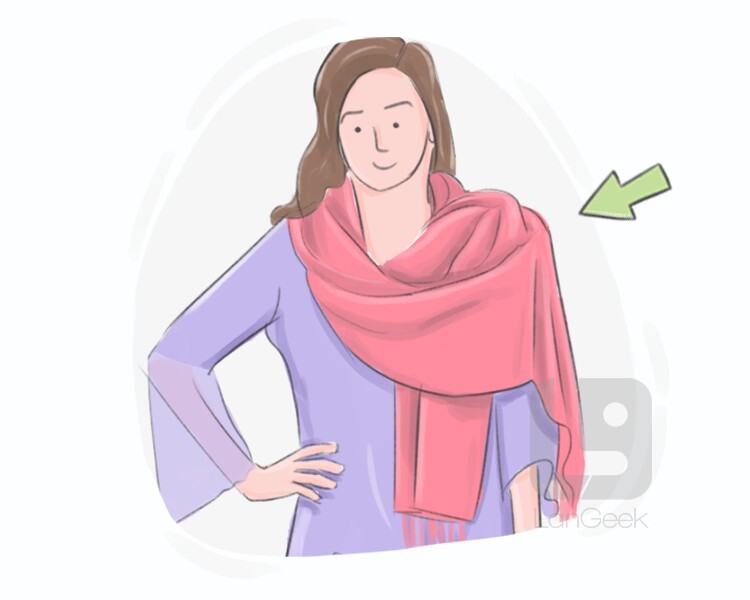 a long piece of fabric worn over the head or shoulders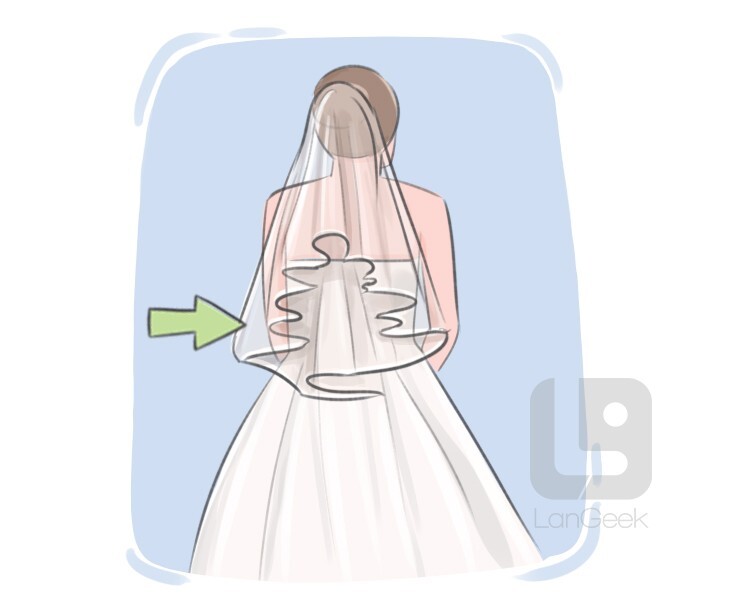 a garment made of fine material that women wear to conceal or protect their face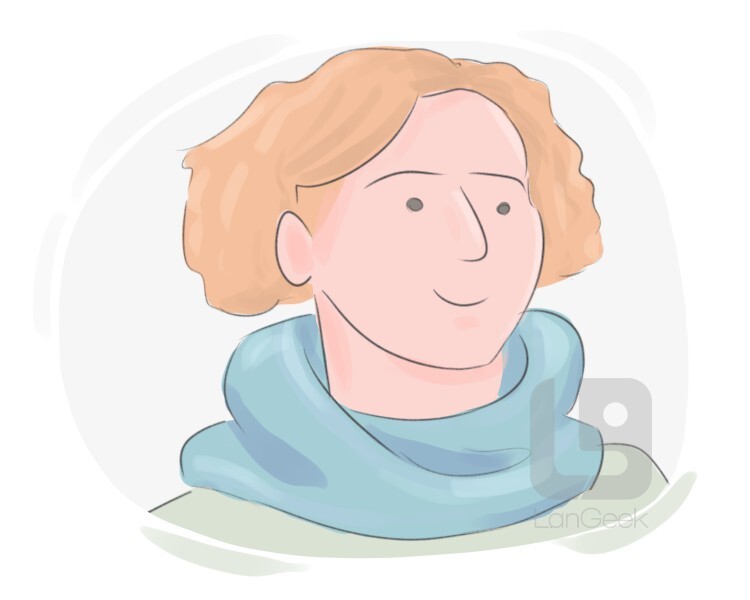 used to be a net worn around the hair as decoration, but now is a piece of fabric worn around the neck or as a hood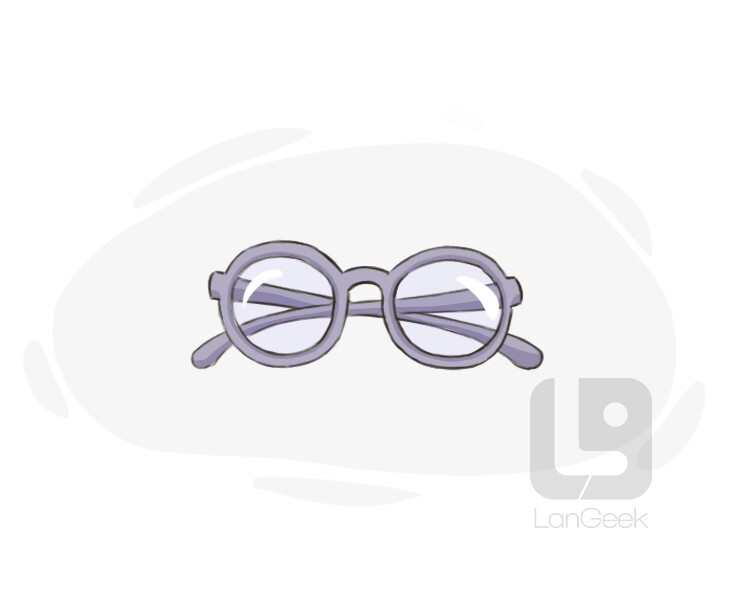 (plural) an optical device that is used to correct the defects of sight; glasses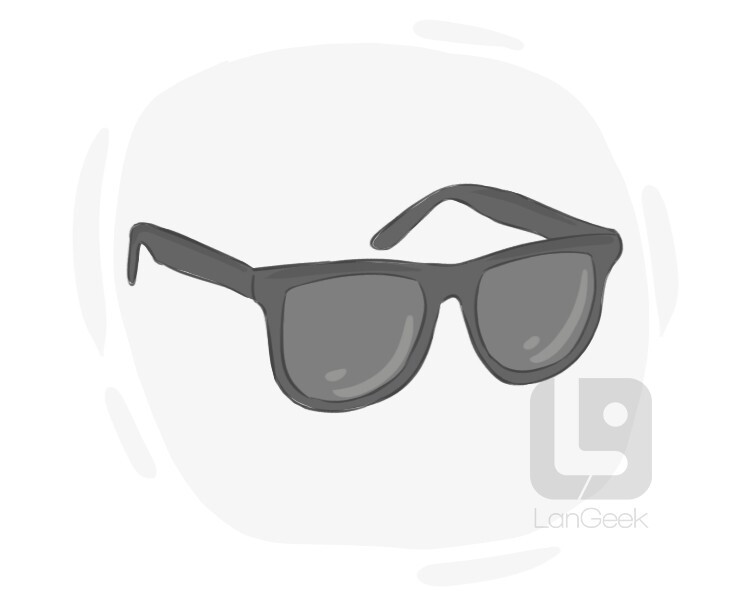 dark glasses that we wear to protect our eyes from sunlight or glare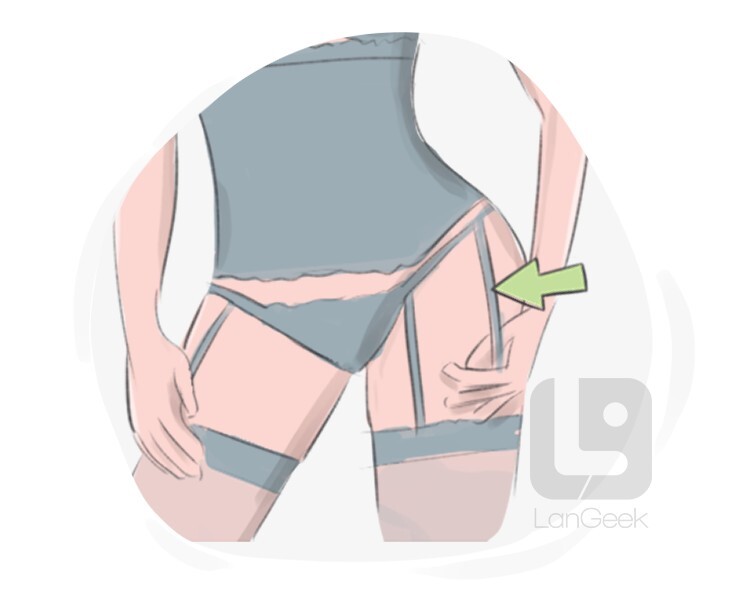 a wide belt of elastic with straps hanging from it; worn by women to hold up stockings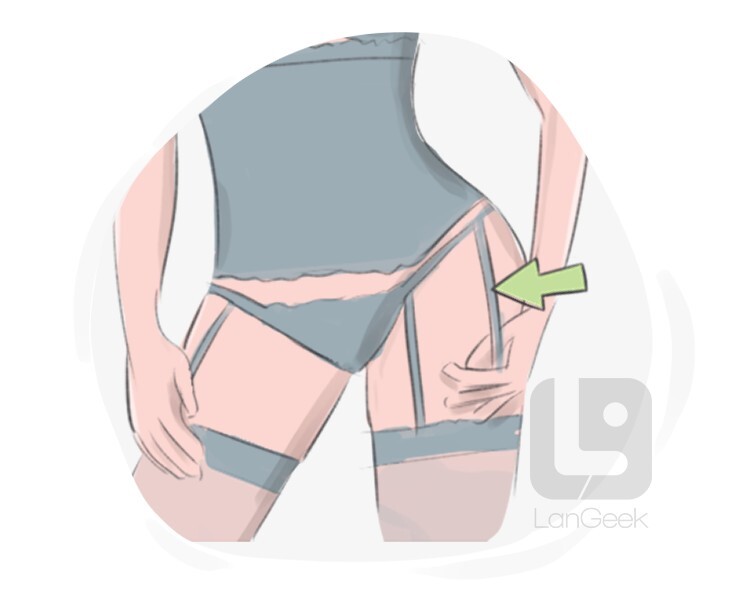 an elastic band worn around the sock or stocking to keep them from falling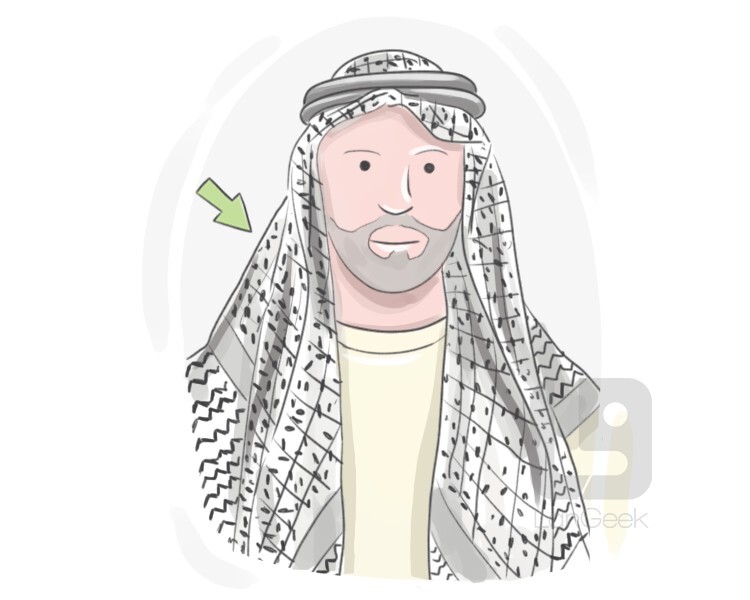 ***a headdress worn by Arab men, consisting of a square of fabric fastened by a band round the crown of the head.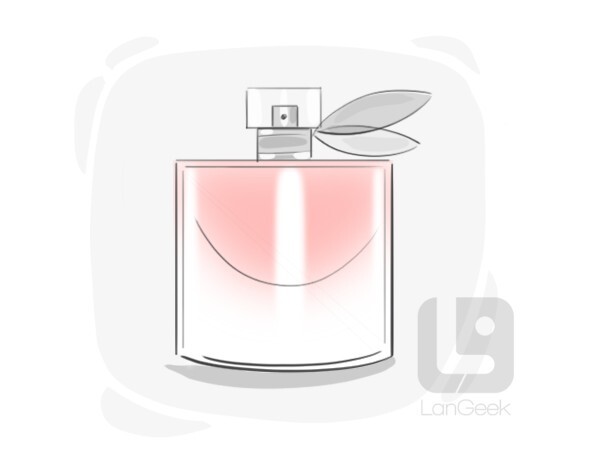 ‌a liquid, typically made from flowers, that has a pleasant smell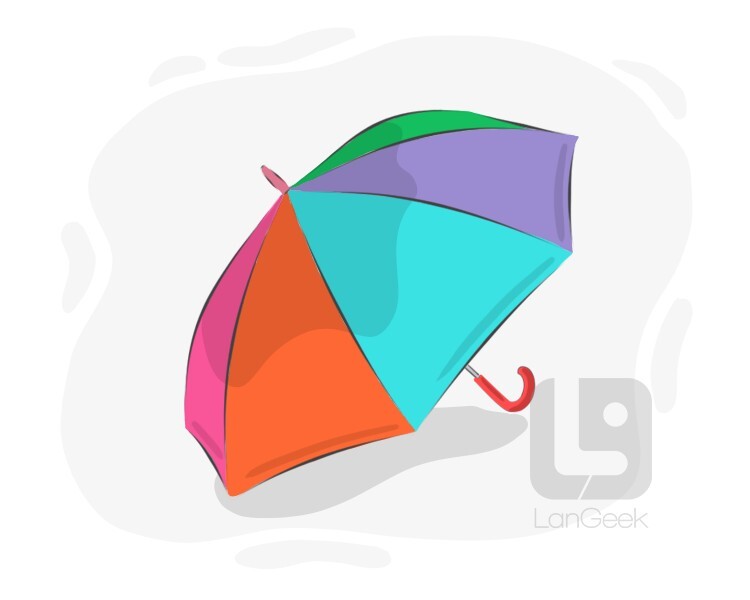 /ˈəmˌbɹɛɫə/, /əmˈbɹɛɫə/
noun
an object with a circular folding frame covered in cloth, used as protection against rain or hot sun
either of a pair of ear coverings (usually connected by a headband) that are worn to keep the ears warm in cold weather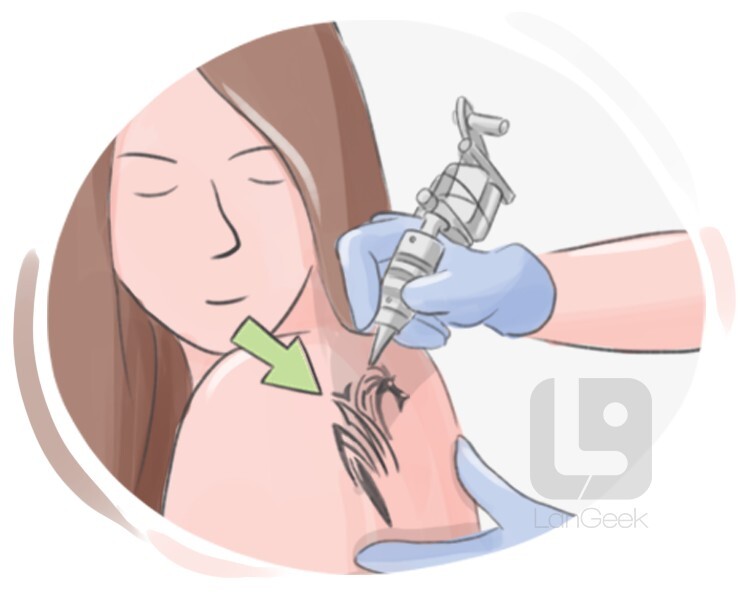 a design on the skin marked permanently by putting colored ink in the small holes of the skin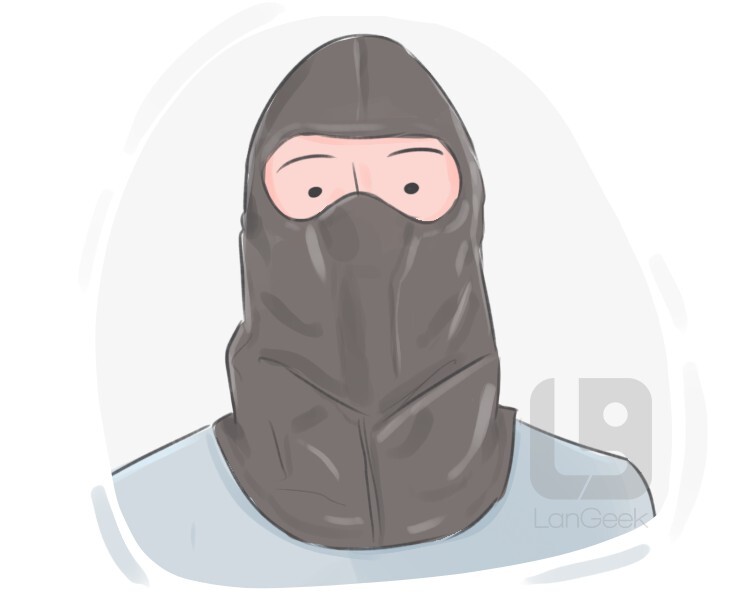 a woolen face mask to protect the face from cold while skiing on snow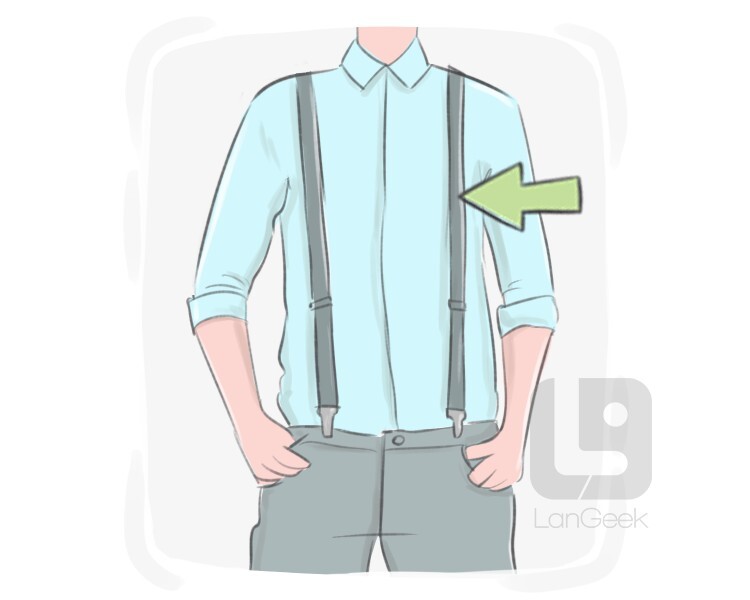 (used plural) a long narrow band of cloth that is passed over the shoulders used to keep the pants from falling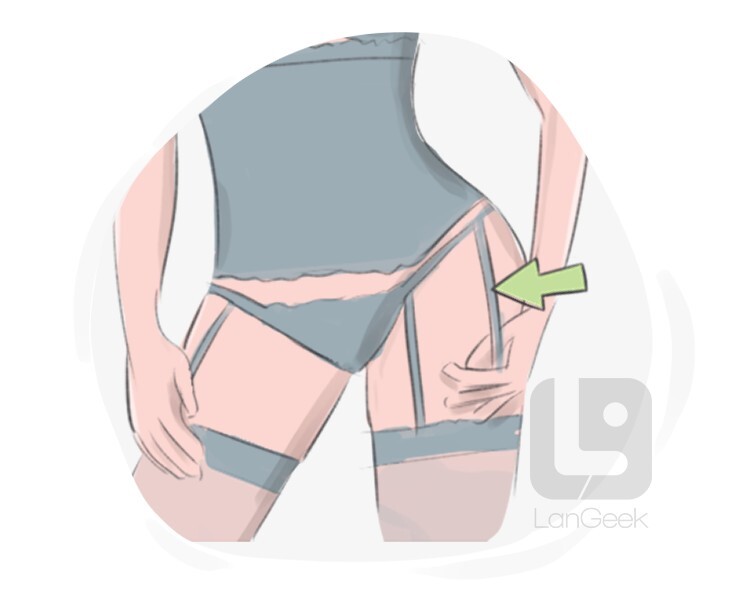 suspender belt
suspender belt
/səspˈɛndɚ bˈɛlt/
noun
a wide belt of elastic with straps hanging from it; worn by women to hold up stockings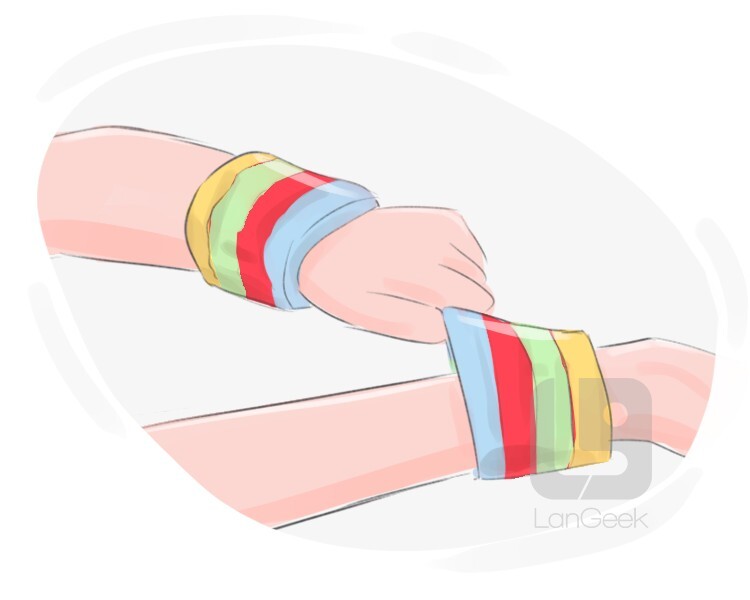 a band of cloth that is worn around the wrist or head to keep the sweat out of the hand or eyes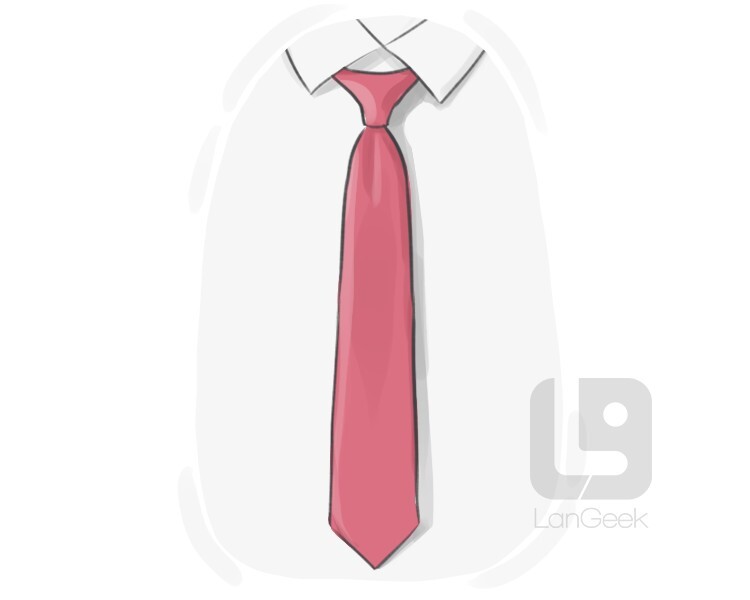 a long narrow piece of fabric tied in a knot around the neck, especially worn by men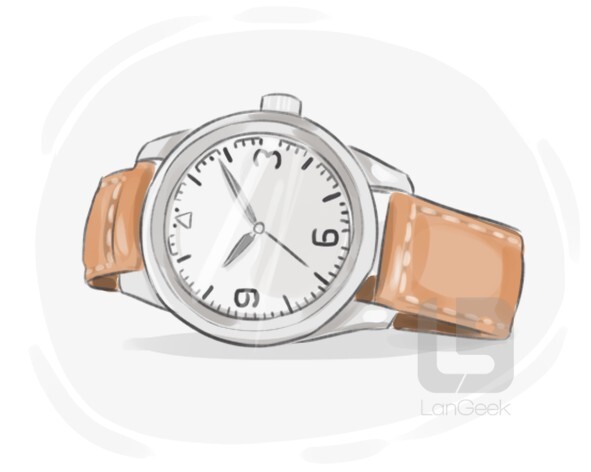 a small clock or timepiece worn on a strap on one's wrist or carried in the pocket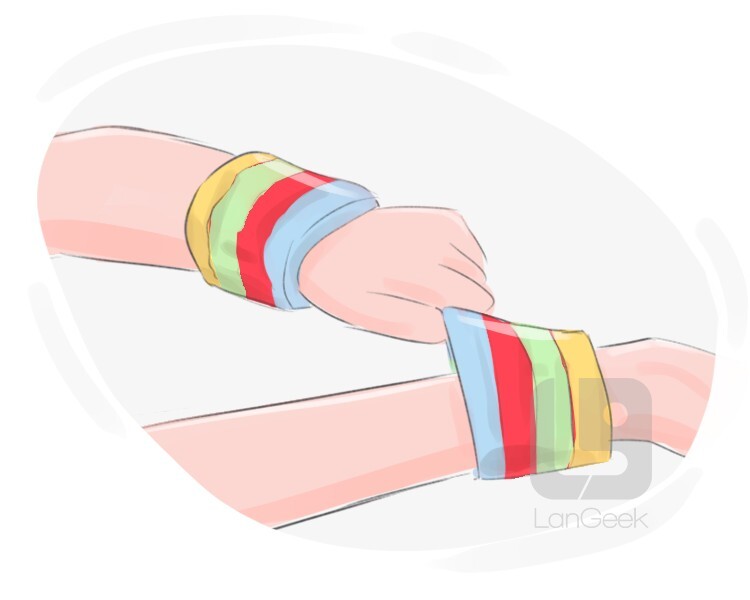 a thin band worn around the wrist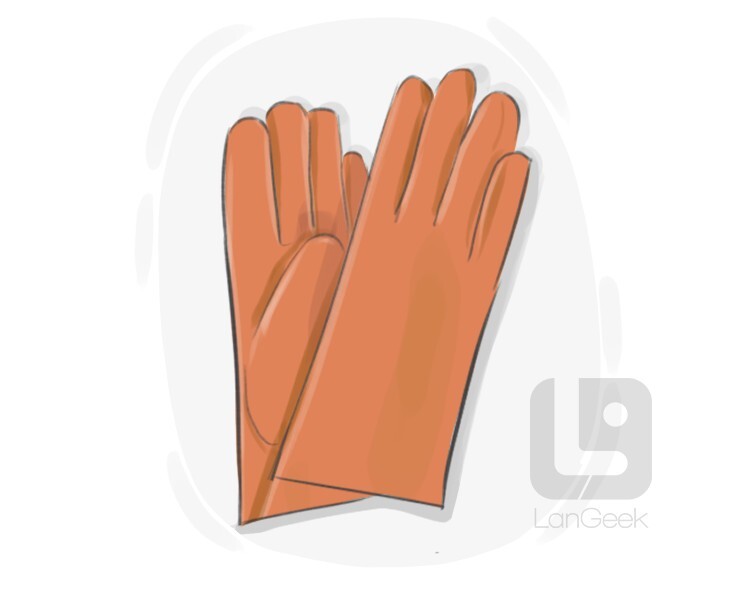 a glove made of fine soft leather (as kidskin)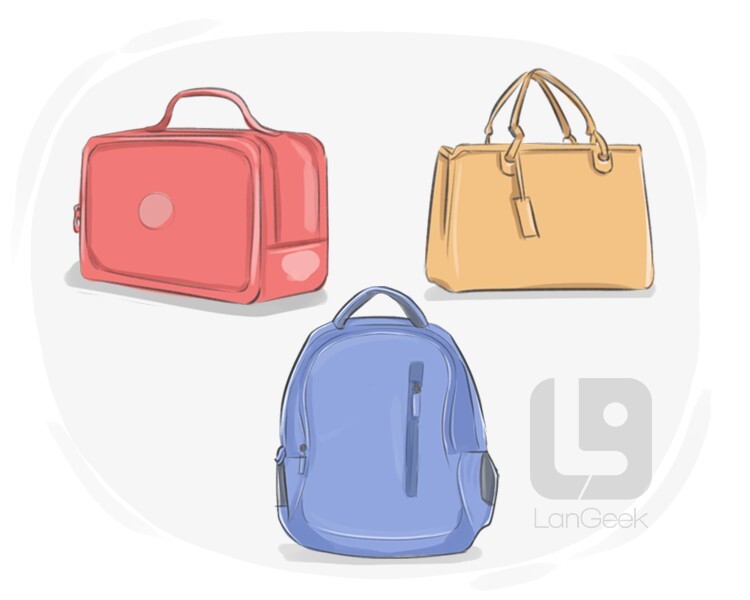 a container made of leather, plastic, cloth or paper that we use to carry things in, especially when shopping or traveling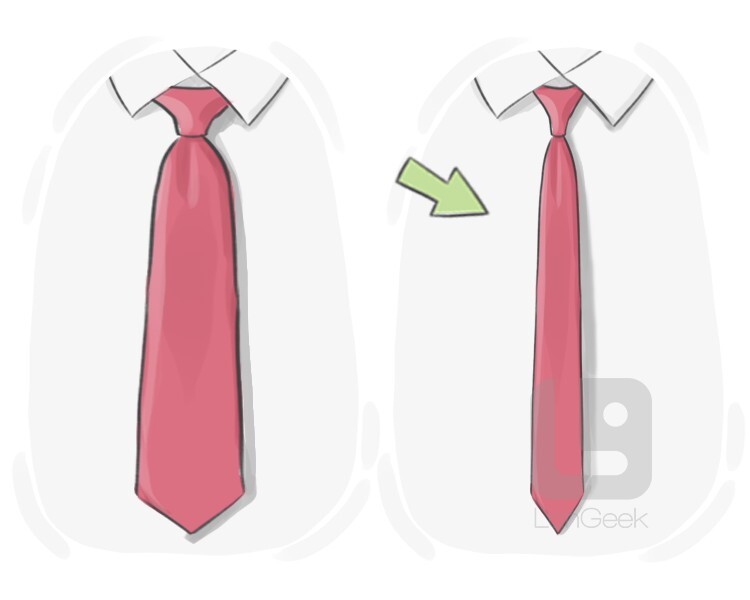 *** skinny ties are usually those with a width of no more than 2.5 inches (6.25 cm)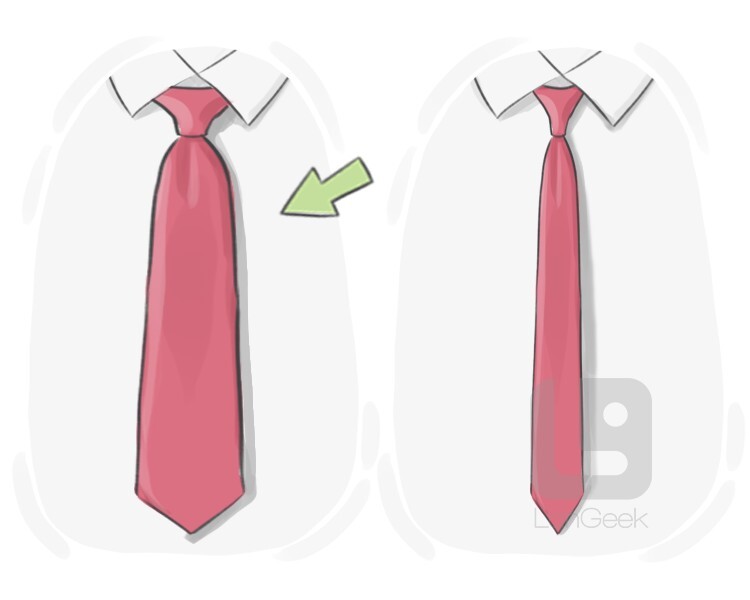 *** a type of necktie primarily fashionable in Britain in the mid-1960s to late 1970s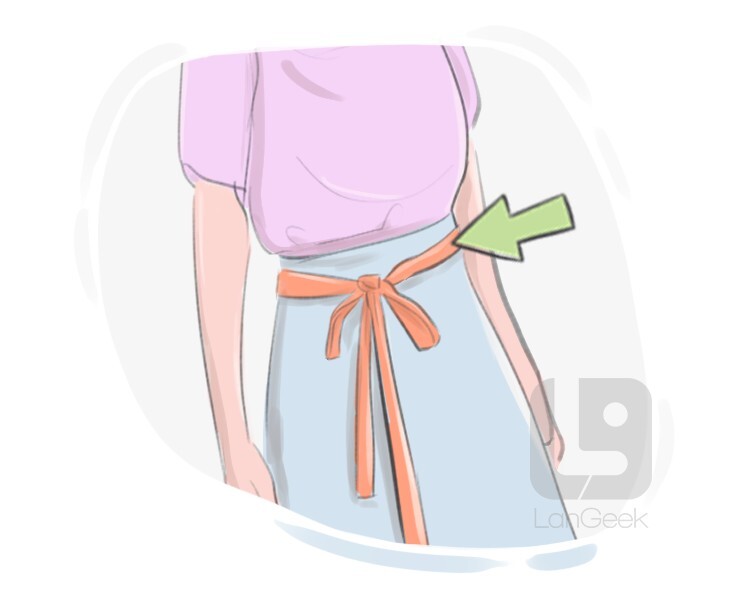 a long narrow piece of cloth worn around the waist that holds up a skirt or a pair of pants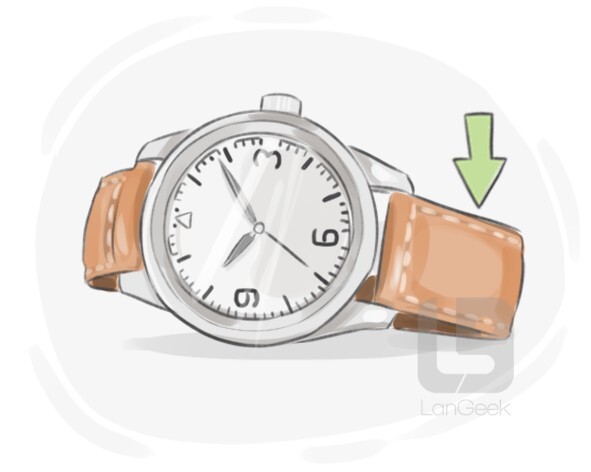 watch bracelet
watch bracelet
/wˈɑːtʃ bɹˈeɪslət/
noun
a band of cloth or leather or metal links attached to a wristwatch and wrapped around the wrist
Great!
You've reviewed all the words in this lesson!