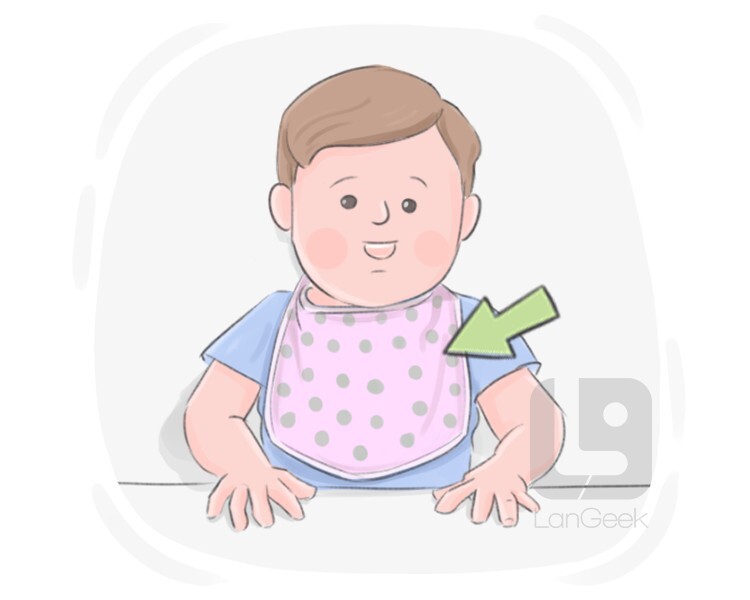 a piece of cloth or plastic fastened at the neck of a child to protect its clothes when eating or drinking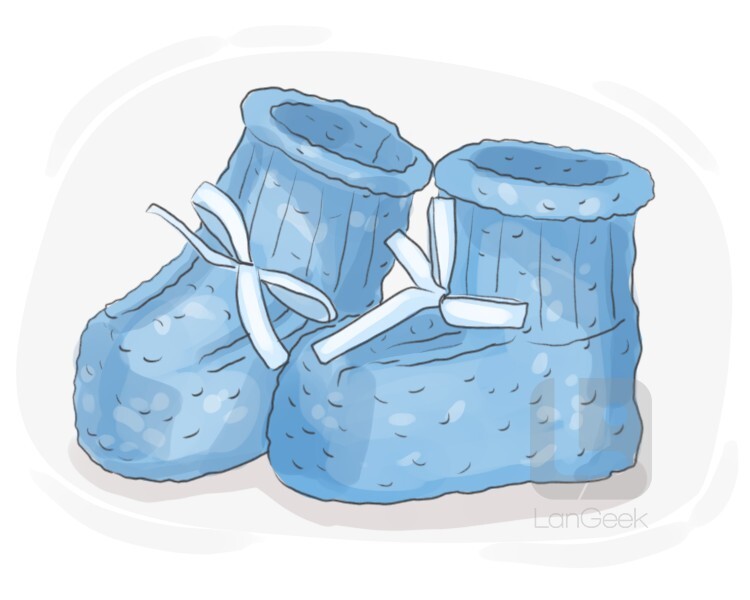 a slipper that is soft and wool (for babies)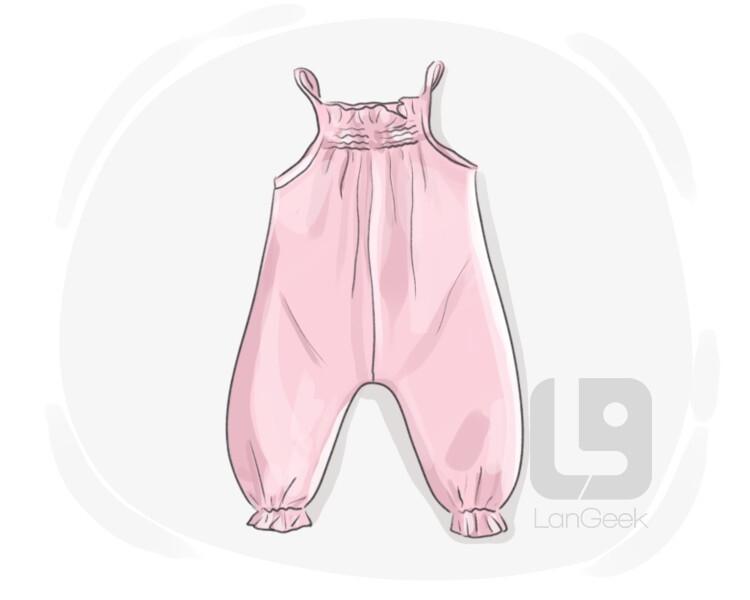 a one-piece garment for children to wear at play; the lower part is shaped like bloomers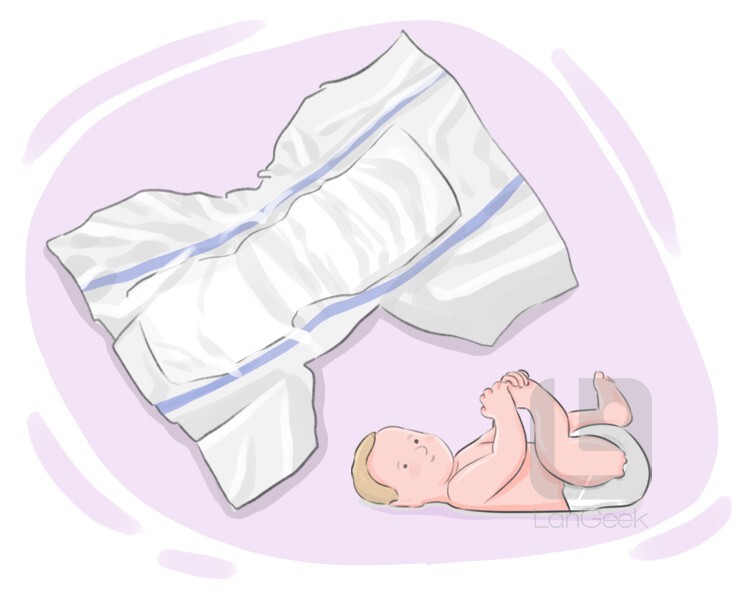 garment consisting of a folded cloth drawn up between the legs and fastened at the waist; worn by infants to catch excrement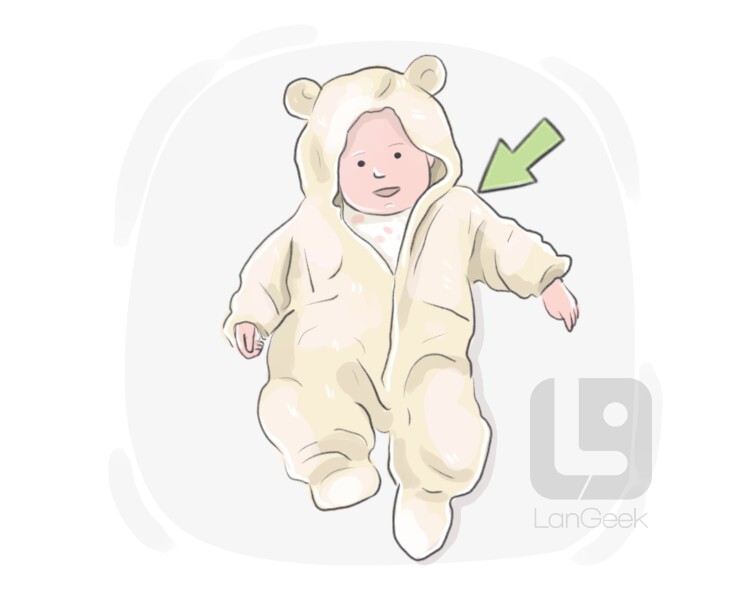 ***a piece of clothing for a baby that covers the whole body, sometimes including the arms, legs, and feet, and that fastens between the legs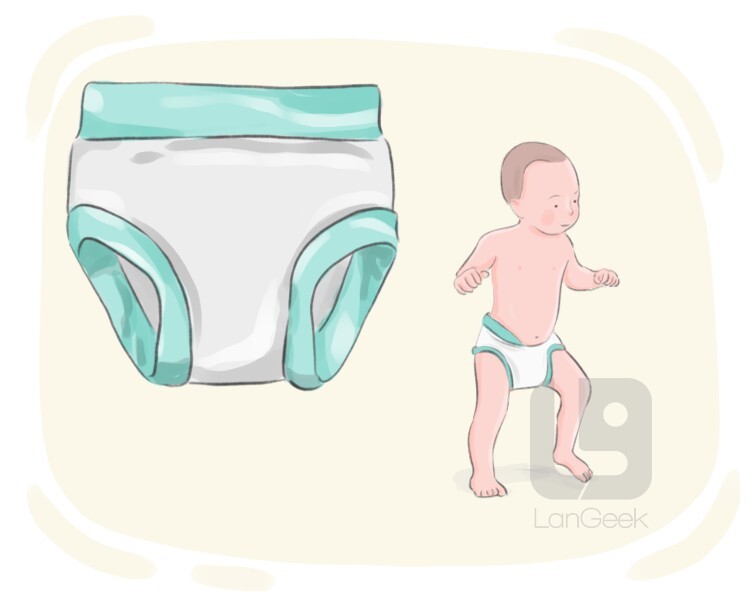 training pants
training pants
/ˈtreɪnɪŋ pænts/
noun
***briefs or shorts of cotton with added thickness, worn by a young child during toilet training.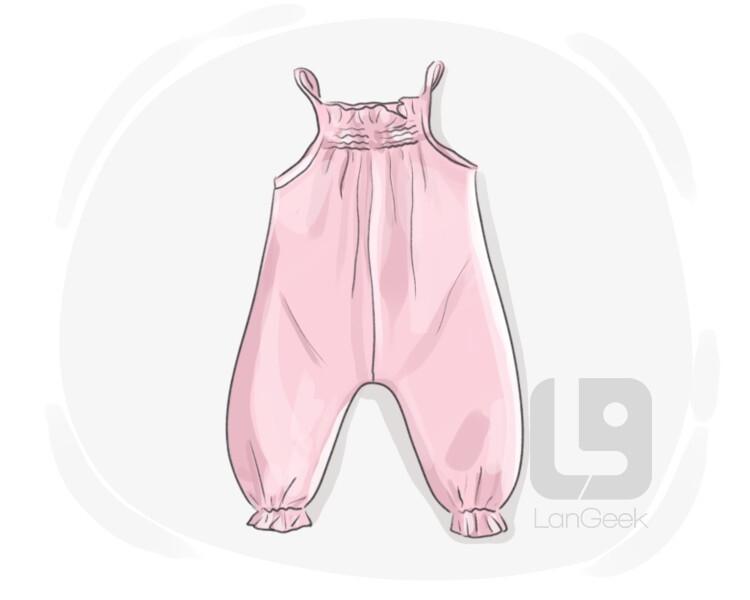 a one-piece garment for children to wear at play; the lower part is shaped like bloomers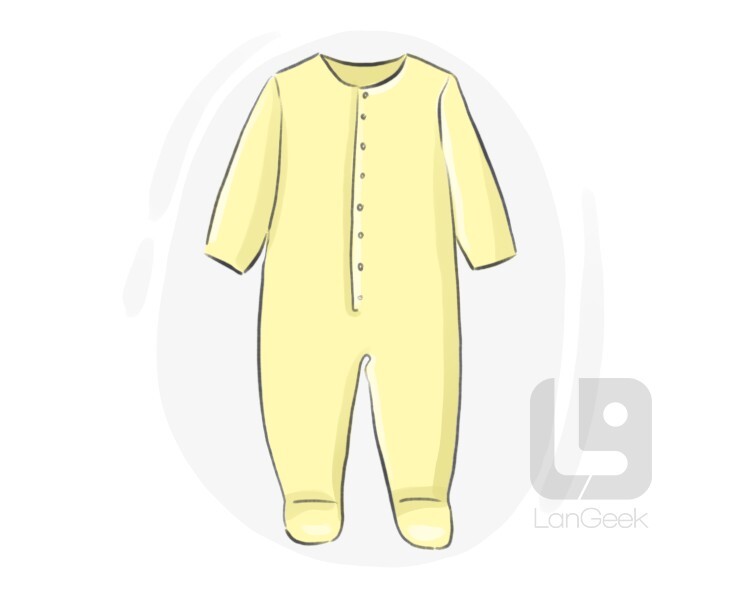 ***a brand name for a piece of clothing for a baby that covers the whole body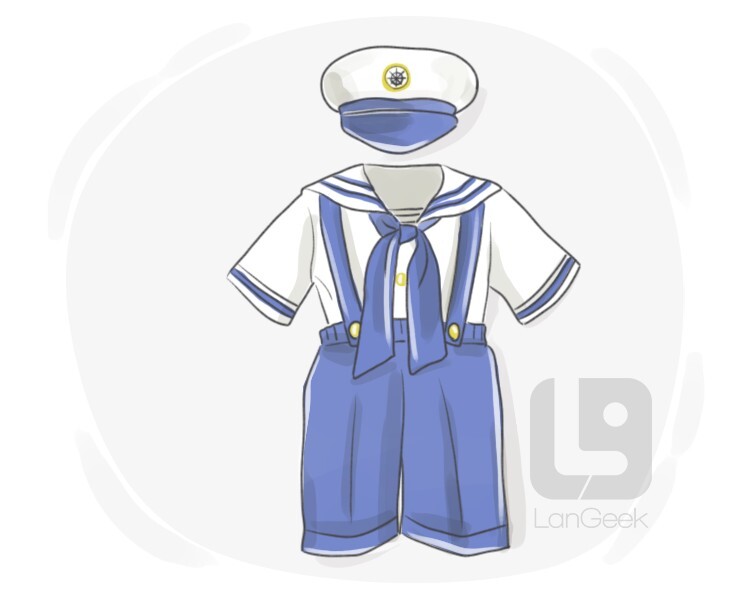 a boy's ensemble; copied from a sailor's uniform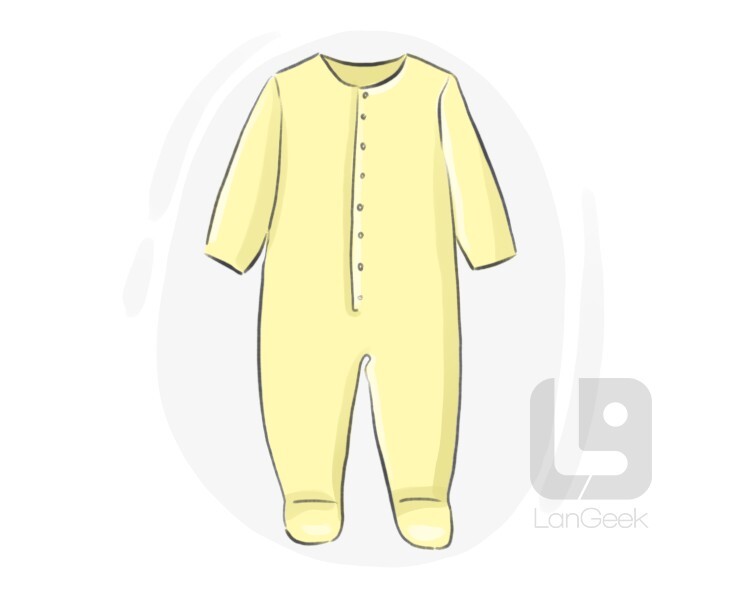 ***a baby's sleeping garment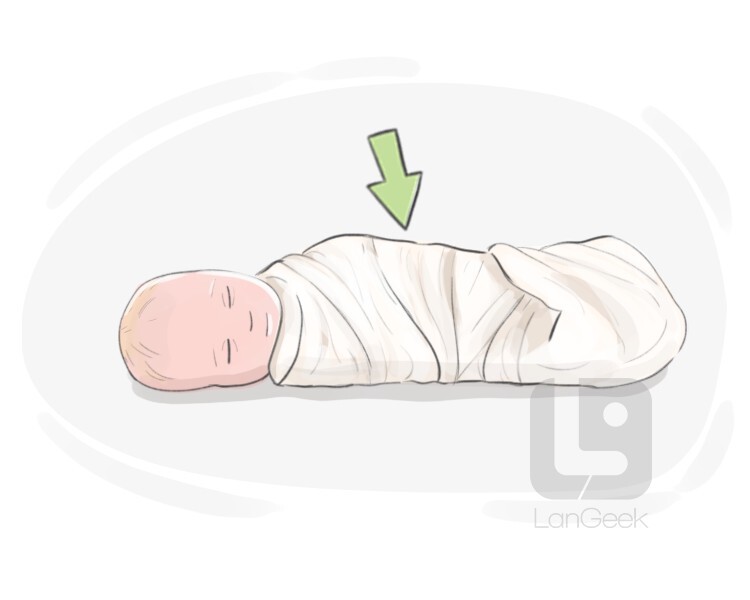 swaddling clothes
swaddling clothes
/swˈɑːdlɪŋ klˈoʊðz/
noun
a garment (a gown or narrow strips of cloth) for an infant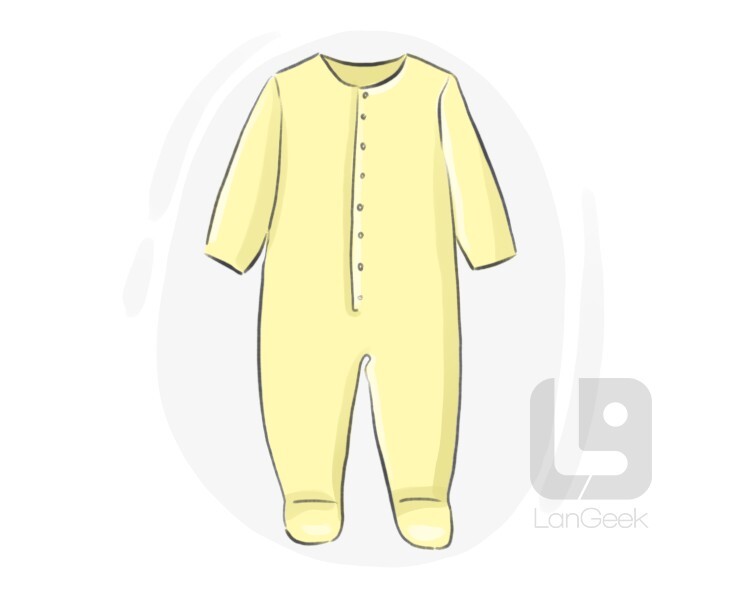 blanket sleeper
blanket sleeper
/ˈblaŋkɪt ˈsliːpər/
noun
*** a one-piece item of baby clothing with long sleeves and legs used for sleep and everyday wear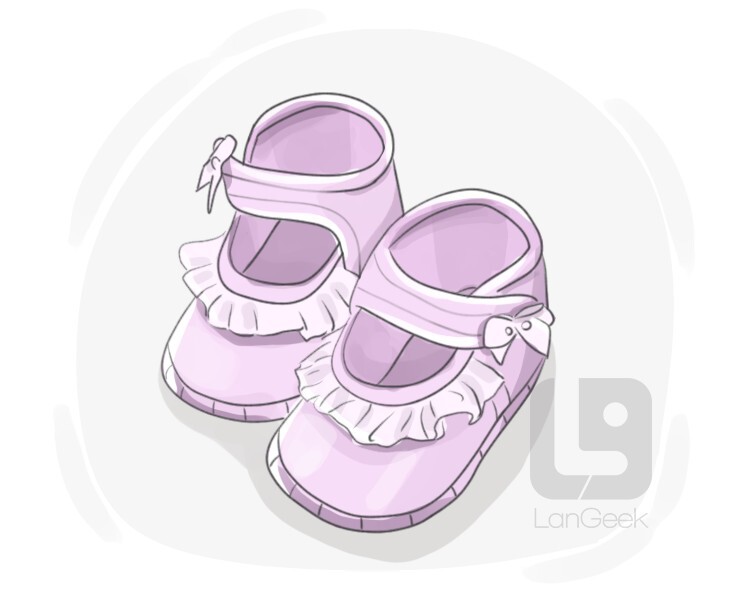 a shoe designed to be worn by infants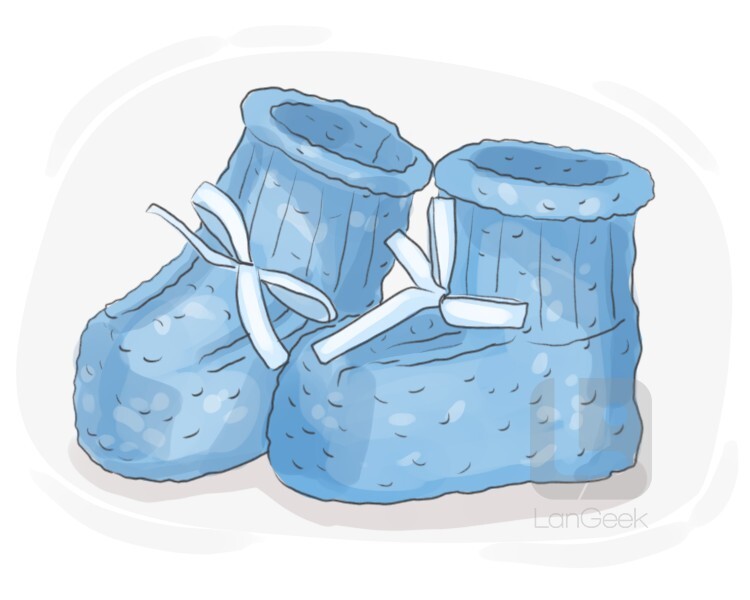 ***a fabric covering for the foot as part of a garment for a young child.
Great!
You've reviewed all the words in this lesson!