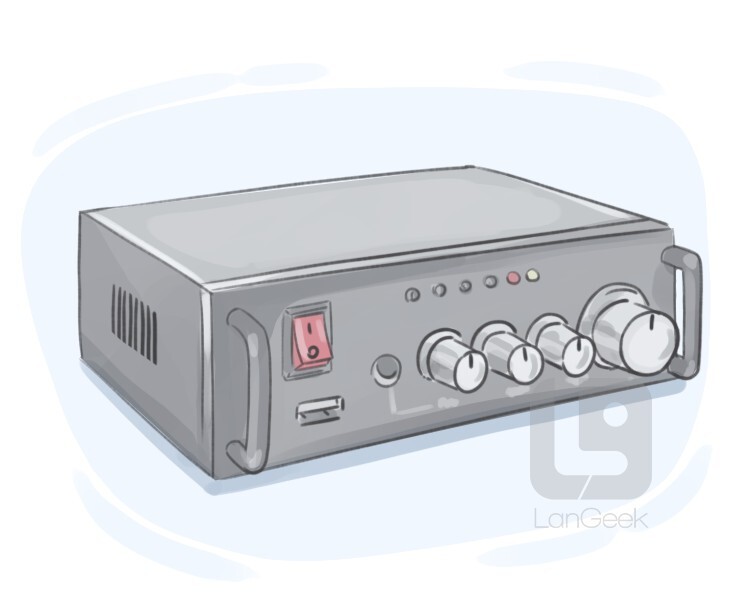 an electronic device that strengthens electrical signals or causes sounds to get louder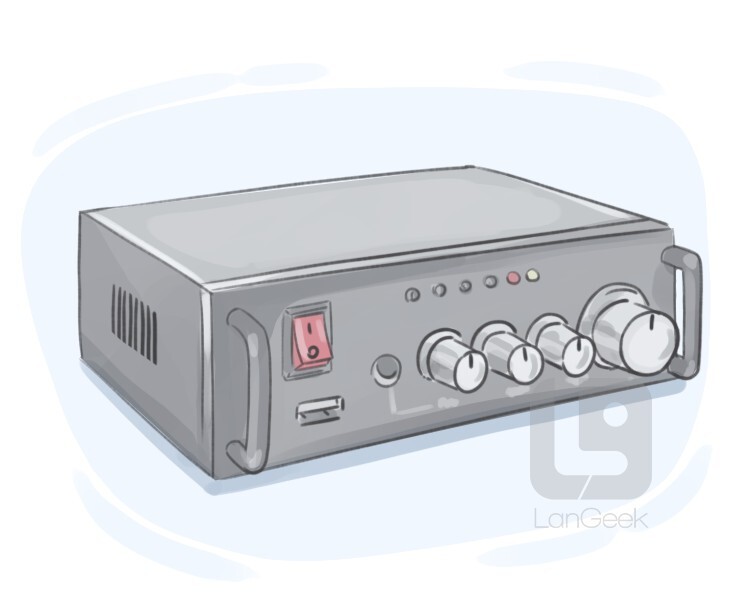 to make a sound, especially a musical sound, louder
the act of adapting or arranging a musical piece to be performed by different instruments or voices
a meeting with filmmakers during which they ask the actor or actress to perform a short scene to see if they are suitable for a role
to give a short performance in order to get a role in a movie, play, show, etc.
a collection of previous records produced by a musician or a company
music that is intended to accompany the main singer or tune
/ˈbæˌtɑn/, /ˈbætən/, /bəˈtɑn/
noun
a slender stick used by a conductor while leading an orchestra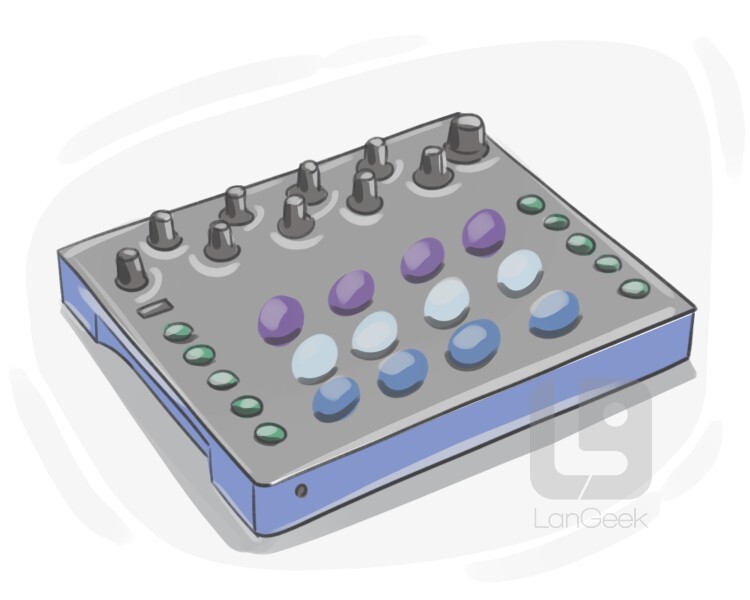 an electronic piece of equipment that imitates drum sounds adding a backbeat to songs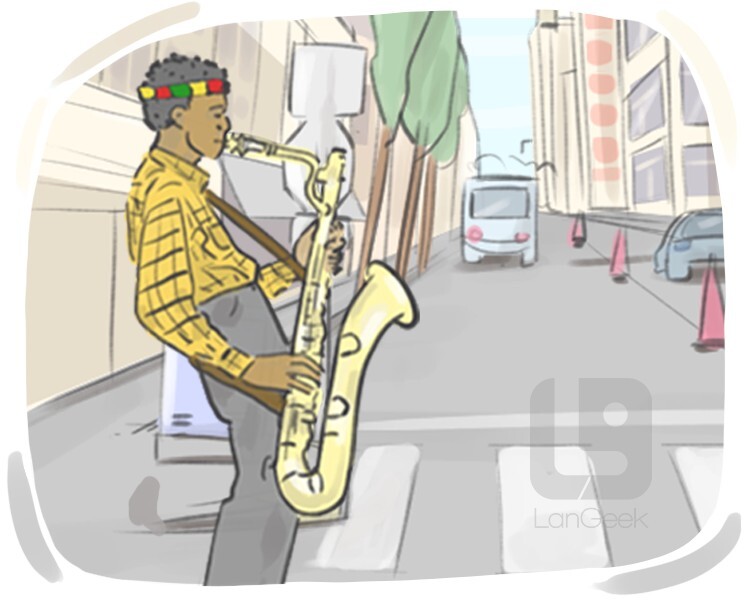 to play music in public and ask the passers-by for money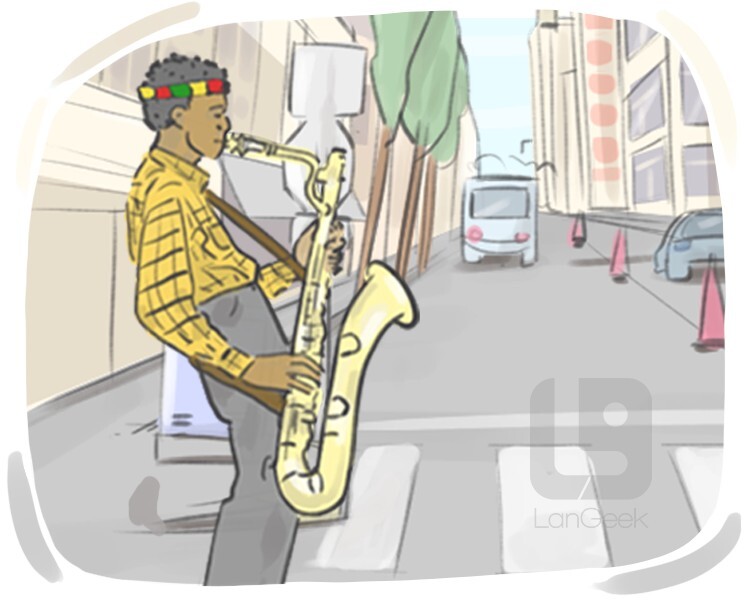 the act of playing music in public and asking the passers-by for money
carol singing
carol singing
/kˈæɹəl sˈɪŋɪŋ/
noun
the act of singing Christmas carols in churches or streets, usually to collect money for charity
to sing a piece such as a psalm, canticle, etc. in a limited range of notes and with a repetitive tone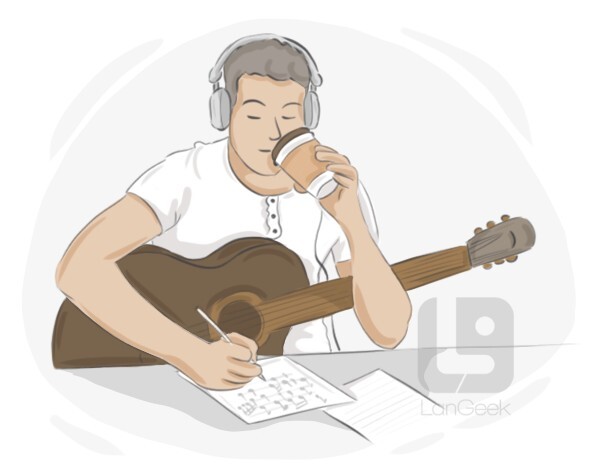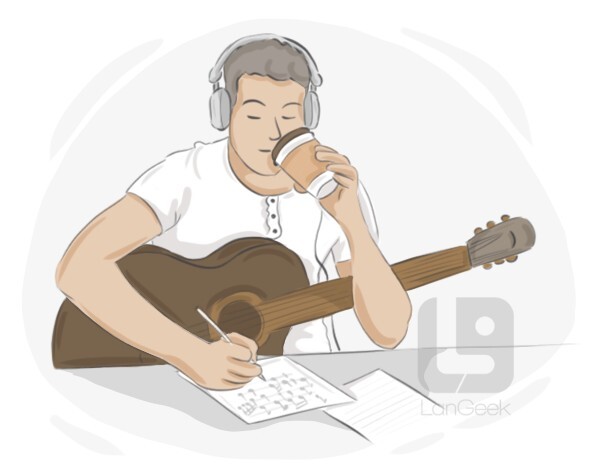 the art or the act of writing pieces of music, poetry, etc.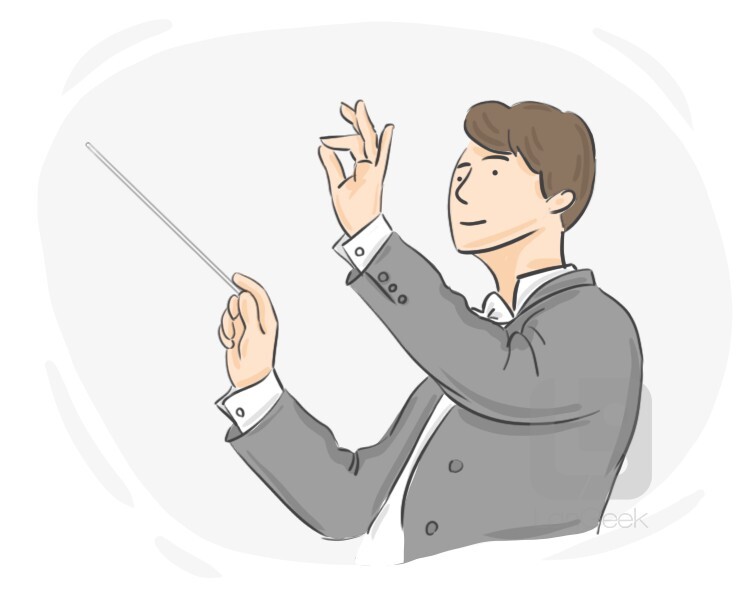 /ˈkɑndəkt/, /kɑnˈdəkt/
verb
to direct a choir or orchestra using special movements of the hands
to record or sing a song, track, etc. in order to make a studio recording
a short recording that serves as a sample of the work of a musical band or performer
an additional or repeated piece that is performed at the end of a concert, because the audience has asked for it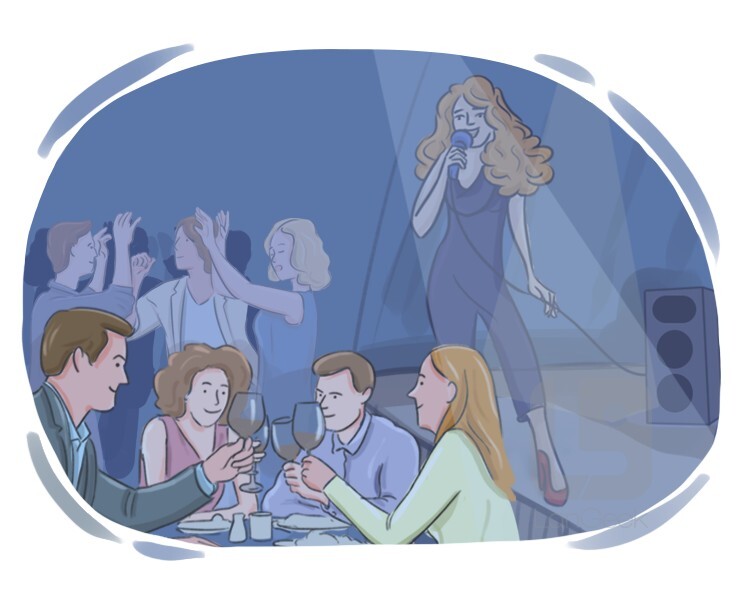 a live performance by one or more musicians who play jazz or popular music, or by a comedian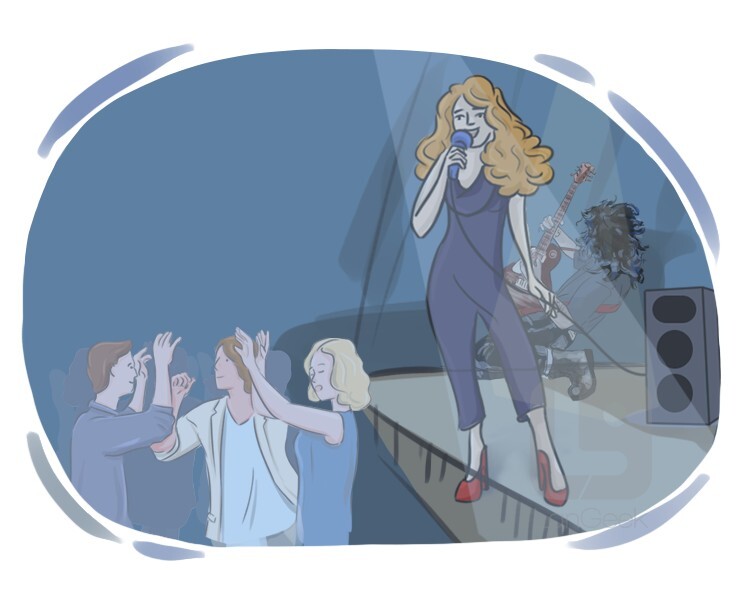 to be the star performer in a concert or performance
to sing a tune with closed lips
/ˈɪmpɹəˌvaɪz/, /ˌɪmpɹəˈvaɪz/
verb
to create and perform words of a play, music, etc. on impulse and without preparation, particularly because one is forced to do so
instrumentation
instrumentation
/ˌɪnstɹəˌmɛnˈteɪʃən/
noun
the arrangement or composition of a musical piece for a particular set of instruments
interpretation
interpretation
/ˌɪnˌtɝpɹɪˈteɪʃən/
noun
a representation that an actor or a performer gives of an artistic or musical piece that shows their understanding and feeling toward it
to play music along other musicians without practicing and as an act of improvisation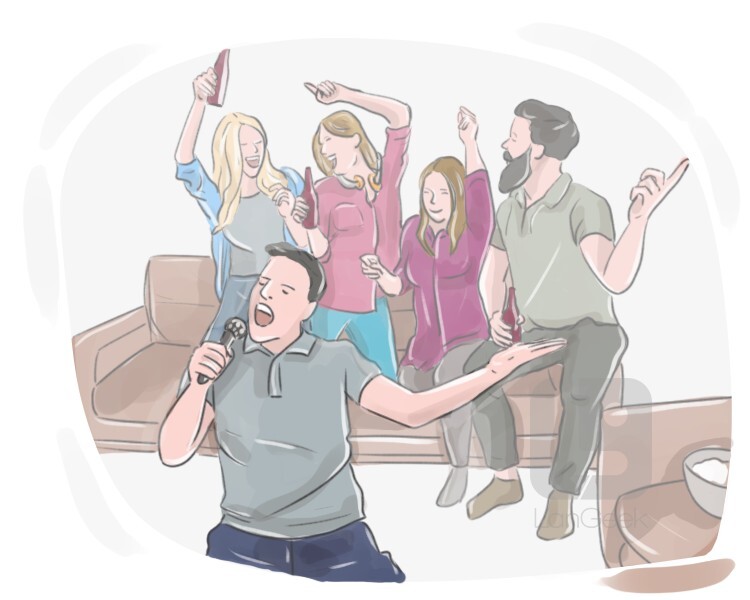 a form of entertainment in which people sing the words of popular songs while a machine plays only their music
to make the final version of a musical rendition or movie from which copies can be made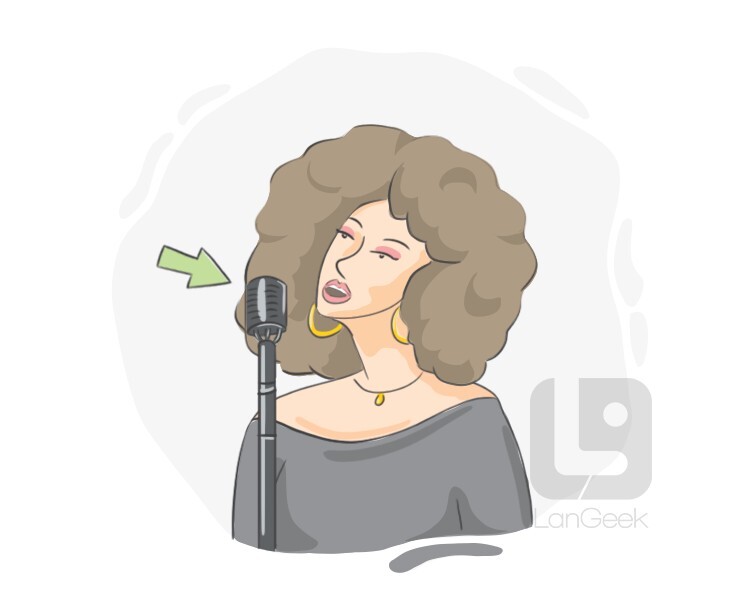 a piece of equipment used for recording voices or sounds or for making one's voice louder
to combine several musical pieces from various sources into a single piece
Great!
You've reviewed all the words in this lesson!