a type of animated movies and television shows produced in Japan, usually made for adults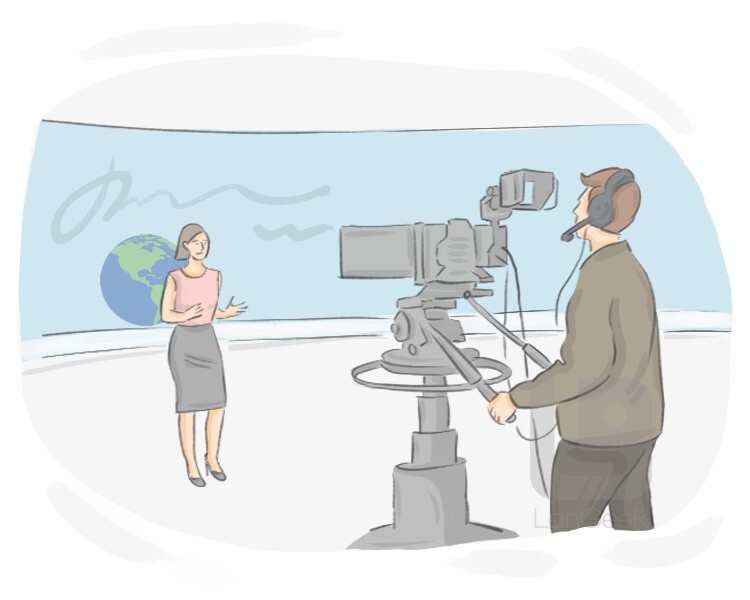 a brief news program that is broadcast on the radio or television
a type of television or radio program in which the audience take part by calling the studio to voice their opinions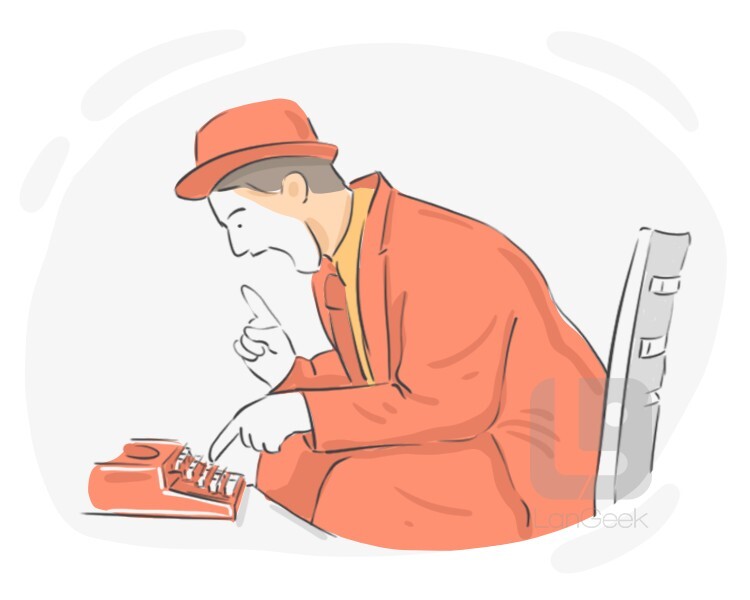 professional entertainment that contains jokes and sketches, intended to make people laugh
a movie or television show based on real events, but not accurate in all the details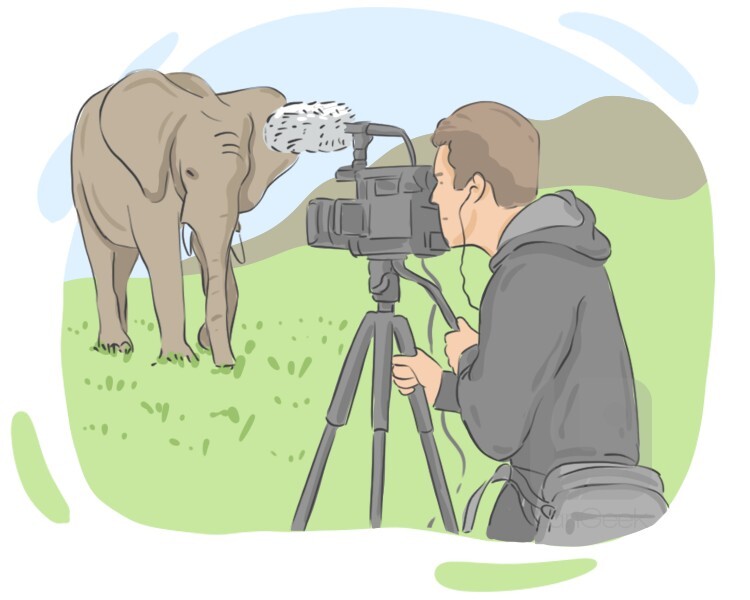 /ˌdɑkjəˈmɛnɝi/, /ˌdɑkjəˈmɛntɝi/, /ˌdɑkjuˈmɛnɝi/, /ˌdɑkjuˈmɛntɝi/
noun
a movie or TV program based on true stories giving facts about a particular person or event
double feature
double feature
/dˈʌbəl fˈiːtʃɚ/
noun
the screening of two different movies, one after another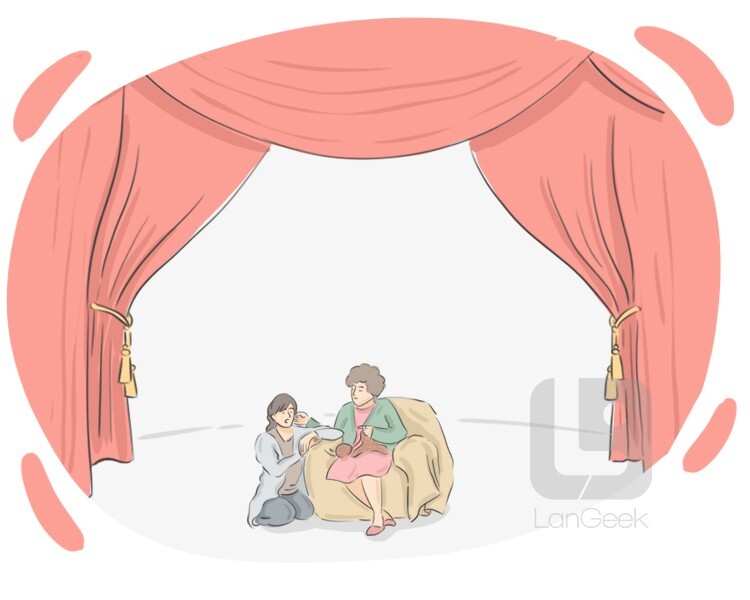 a play that is performed in a theater, on TV, or radio
products such as movies, TV shows, etc. that are made to be educational as well as entertaining
/ˈɛpəˌsoʊd/, /ˈɛpɪˌsoʊd/
noun
one of a series of a radio or TV show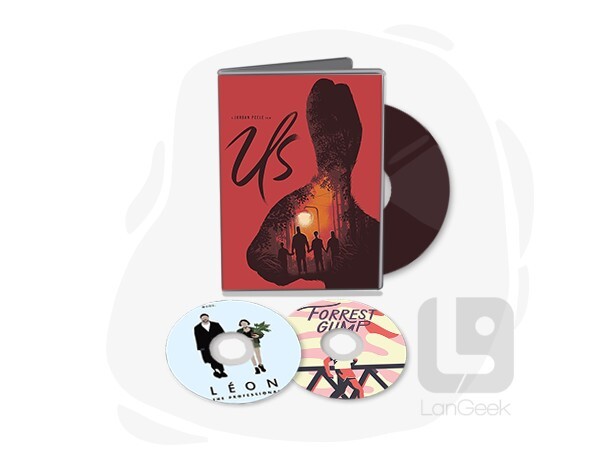 the main movie presented at a movie theater, usually 90 or more minutes long
a television or radio program where people compete against each other to win prizes
an advertising television program that tries to promote a product by giving a lot of information about it in a supposedly objective manner
one of several parts of a story that is regularly broadcast or published on television or in a newspaper over a period of time
pre-recorded laughter added to a radio or television show to make it seem like the audience is having a laugh
/ˈmɪniˌsɛɹiz/, /ˈmɪnɪˌsɛɹiz/
noun
‌a television show with a few episodes, shown over a short stretch of time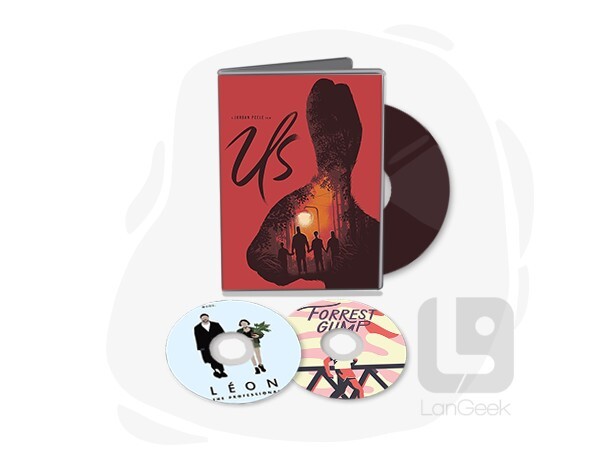 a series of moving pictures that often tells a story made to be shown in a movie theater or on a screen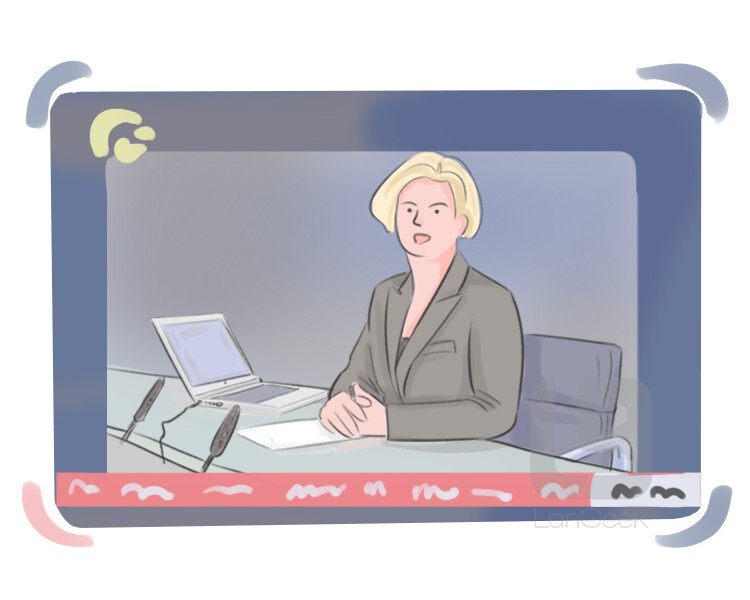 a program on television or radio that broadcasts news reports
a short piece of news that is important, often interrupting a TV or radio program
a television or radio program consisting of several programs that have been recently broadcast on separate occasions
connected with a type of program in which the viewers can take part by a phone call
a TV or radio competition in which people play games or answer questions to win
a type of television or radio program in which the audience take part by calling the studio to voice their opinions
a TV or radio program made to see how the audience react and whether it should be made into a series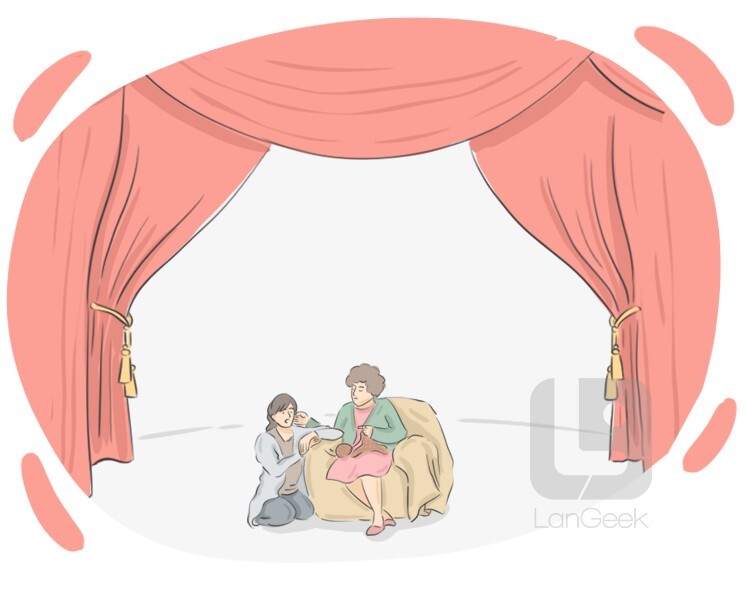 a dramatic piece meant to be performed on the stage or be broadcast
police procedural
police procedural
/pəlˈiːs pɹəsˈiːdʒɚɹəl/
noun
a type of novel, movie, or television show that deals with the methods the police use to solve a crime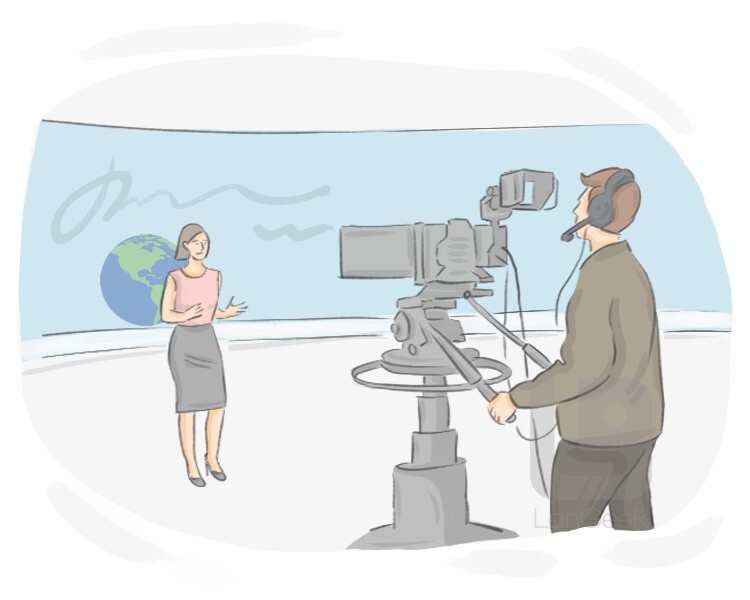 a broadcast people watch or listen to on television or radio
an entertainment show on radio or television in which people compete to win prizes by answering a number of questions
entertainment shows on television about the lives of ordinary people in real situations
‌a program on television or radio that has already been broadcast
the playback of a short part of a sports match, tape, etc. on television or radio
the rebroadcast of a program on television
a set of TV programs that are related
an episodic radio or TV program that is broadcast over a period of time
a set of regularly aired television or radio programs related to the same subject
the shipping news
the shipping news
/ʃˈɪpɪŋ nˈuːz/
noun
a special type of broadcast on radio for ships about the weather conditions at sea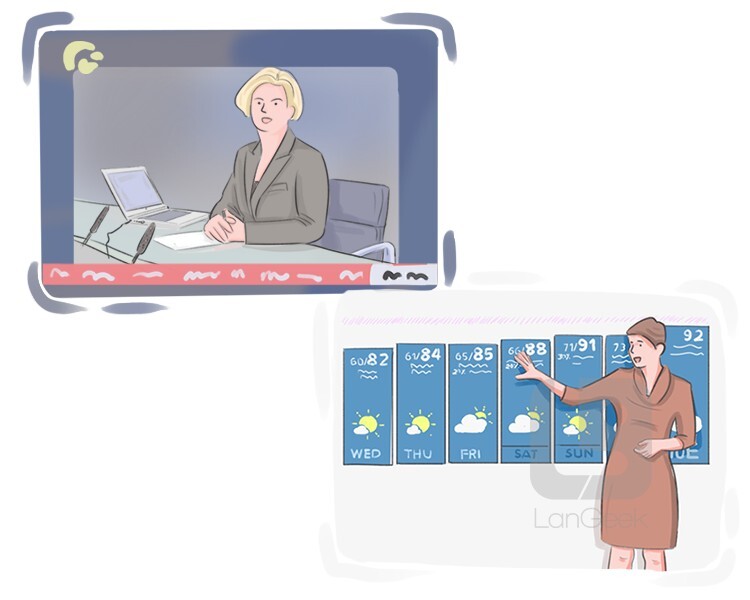 a TV or radio program made to entertain people
situation comedy
situation comedy
/sˌɪtʃuːˈeɪʃən kˈɑːmədi/
noun
a humorous show on television or radio with the same characters being involved with numerous funny situations in different episodes
a brief and funny part of a play or performance
a TV or radio show, broadcast regularly, dealing with the routine life of a group of people and their problems
production of something new based on a successful movie or TV show
a broadcast on television or radio about sports events or sports news
a type of TV or radio program on which famous people appear as guests to answer questions about themselves or other subjects
a movie that is intended to be broadcast on TV, rather than being projected on the screen
‌a type of television program that is broadcast for several hours, aimed to collect money for charity
a selection from different parts of a movie or TV series shown to public
a movie, book, or a lecture about a traveler's experiences
a movie or book genre involving real crimes and real people
a type of TV or theatrical production that consists of several short performances such as singing, dancing, etc.
weather forecast
weather forecast
/wˈɛðɚ fˈɔːɹkæst/
noun
a report on possible weather conditions and how they will change in the following day or days
Great!
You've reviewed all the words in this lesson!