step 1
Review
step 2
Flashcard
step 3
Spelling
step 4
Quiz
any movie, picture, note, etc. designed to promote products or services to the public
a TV station and the programs it broadcasts
to change the television channel from one to another over and over again
the act of repeatedly changing the channel from one to another, and watching each one for only a short period of time
an advertisement on TV or radio
the difference in dark and light colors on a television screen
a person who sits around and watches TV most of the time
a tube-shaped part in which electrons create bright images, and is used in old television or computer screens
a television that is capable of receiving digital signals
a very thin computer or television monitor that is not curved
a system that provides clear and high-quality pictures on television or computer screens
a television system that generates extremely clear images on a screen that is wider than a standard television
movies, music, etc., enjoyed at home using special equipment
an entertainment system with television and sound equipment designed to create an experience which is similar to being in a movie theater
the immediate playback of an important moment in a sports competition on television, usually shown in slow motion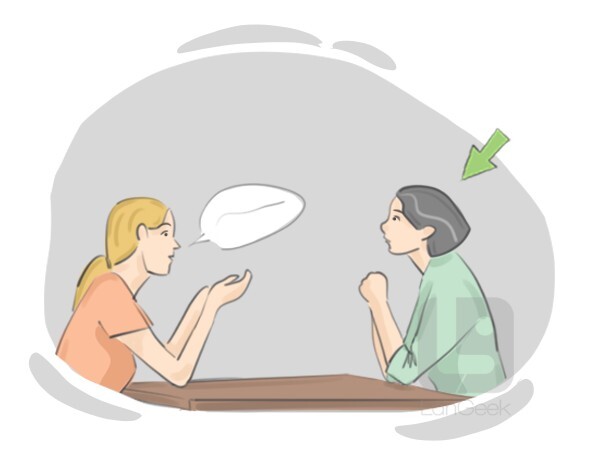 to pay attention to a sound we can hear or to what someone is saying; to hear with intention
to listen to a radio program
having or employing several different television or communication channels
a feature provided in some digital devices (cellphones, television, etc.) that allows parents to have control over their children's access to unwanted content
a broadcasting system in which the viewer has to pay to watch a particular program
a form of television broadcasting in which the viewer pays to have access to a particular program or channel
an image that is visible on a cinema or television screen
a television set that has a screen made of plasma
the time at which the largest number of audience is expected for a television or radio program
the estimated number of people who watch a TV show or listen to a radio program
the quality or the act of receiving radio, television or cellphone signals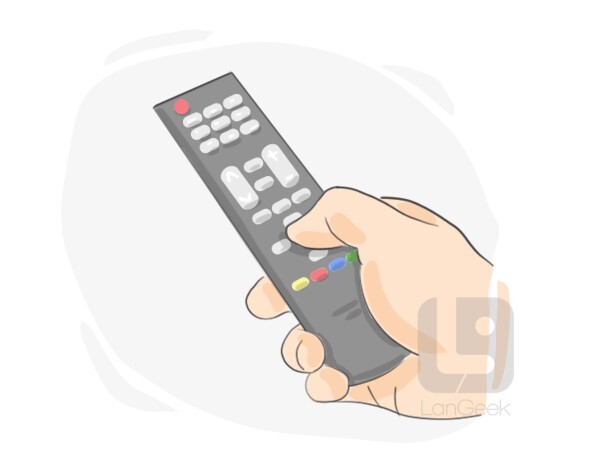 a device that controls a piece of electrical or electronic equipment (television, etc.) from a distance
to watch something such as a movie, television show, etc. again
a type of television broadcast that employs satellites to send out programs that are received by a dish antenna in a specific region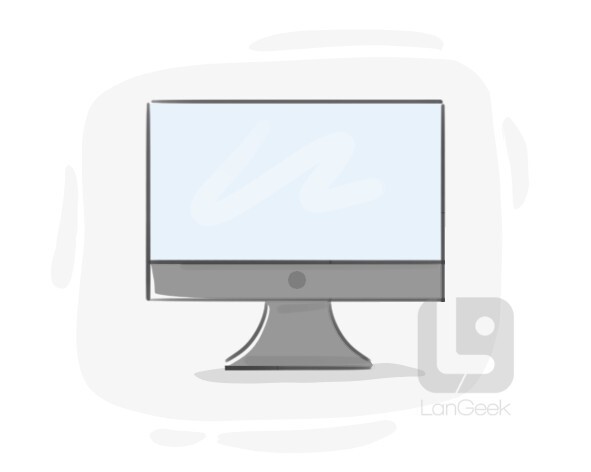 the flat panel on a television, computer, etc. on which images and information are displayed
a device that receives radio or television signals
a device that transforms digital signals from cable, internet, etc. into analogue to be viewed on an ordinary television set
a part on an electrical device that is used to control a variable, such as the volume
a piece of equipment that converts electrical signals into sound, loud enough to be used in public announcement, playing music, etc.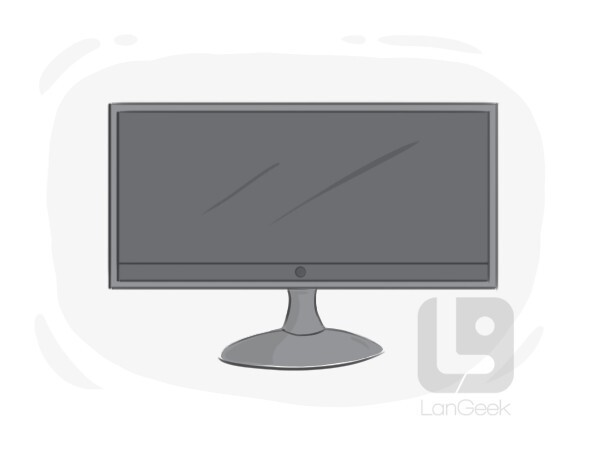 an electronic device with a screen that receives television signals, on which we can watch programs
denoting television channels that operate using stations located on the ground, rather than satellites
a small semiconductor device, used in television and radio sets, able to amplify or rectify an electric current
to watch or listen to a certain broadcasting station or program
an electronic part of a radio or television that allows one to watch or listen to a particular station
to watch something such as a television program, movie, etc.
a person who watches a TV program
the kind or number of audience who watch a specific television program or network
the amount of loudness produced by a TV, radio, etc.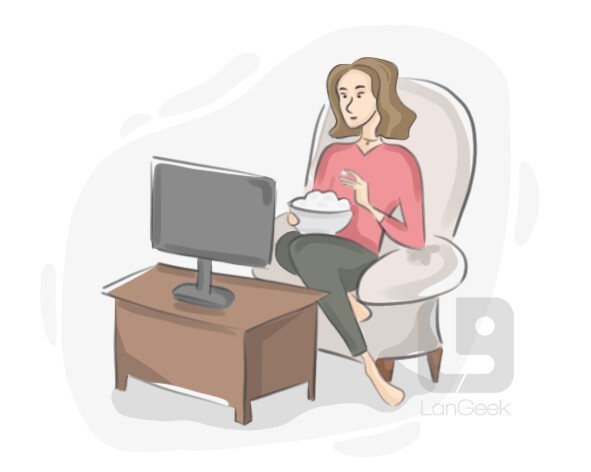 to pay attention or look at something or someone attentively for a period of time
a movie or TV screen in which the image has a high width compared to its height
to rapidly change the channels on a television using a remote control
Great!
You've reviewed all the words in this category!