above-the-fold
above-the-fold
/əbˌʌvðəfˈoʊld/
adjective
located in a place where it can be seen first, in a newspaper or on a website
a piece of advertisement in a newspaper or magazine, designed to seem like an objective article and not an advertisement
an earlier copy of a magazine or a newspaper
banner headline
banner headline
/bˈænɚ hˈɛdlaɪn/
noun
‌a newspaper headline written in large letters, located across the top of the first page
below-the-fold
below-the-fold
/bɪlˌoʊðəfˈoʊld/
adjective
located in the middle or bottom of a newspaper or a webpage, where it cannot be seen first
a newspaper that is published on a large piece of paper regarded as more serious
a line that gives the writer's name, usually at the beginning or end of a column
a humorous drawing on the topics that are covered in the news, usually published in a newspaper or magazine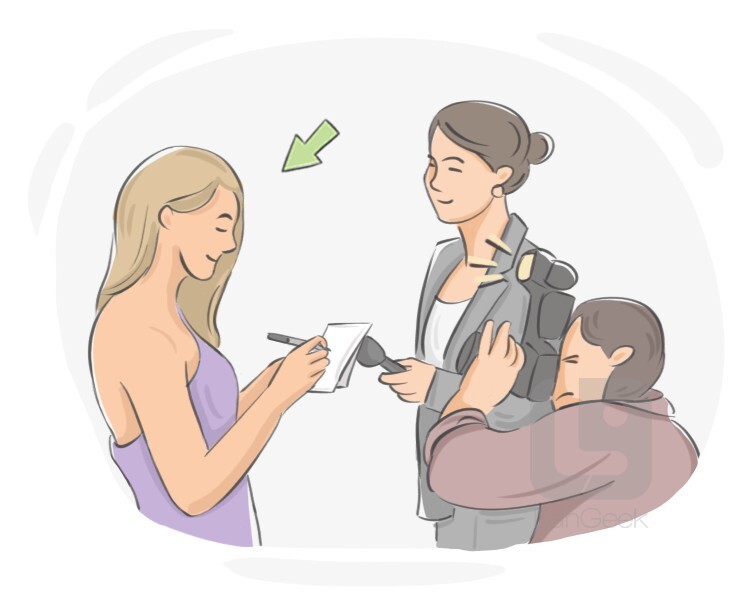 someone who is known by a lot of people, especially in entertainment business
center spread
center spread
/sˈɛntɚ spɹˈɛd/
noun
the middle pages of a magazine or newspaper that face each other
the number of copies of a newspaper or magazine sold at regular intervals
classified advertisement
classified advertisement
/klˈæsɪfˌaɪd ˌædvɚtˈaɪzmənt/
noun
a type of short advertizement in a newspaper, put along other ads of the same subject
a story or article cut from a newspaper or magazine to be kept
a unit of measurement for advertising space
a story or article cut from a newspaper or magazine to be kept
a type of newspaper that is published everyday except Sunday
a particular issue of a newspaper
a statement, especially by someone famous, as a form of advertisement claiming they are approved of a product
evening paper
evening paper
/ˈiːvnɪŋ pˈeɪpɚ/
noun
a type of newspaper that is published after midday
the first and main page of a newspaper in which important news pieces are printed
‌appearing on the front page of a newspaper, where the most important news is printed
an official journal or newspaper that contains serious information about decision making and policies, published by an organization
the large words in the upper part of a page of a newspaper, article, etc.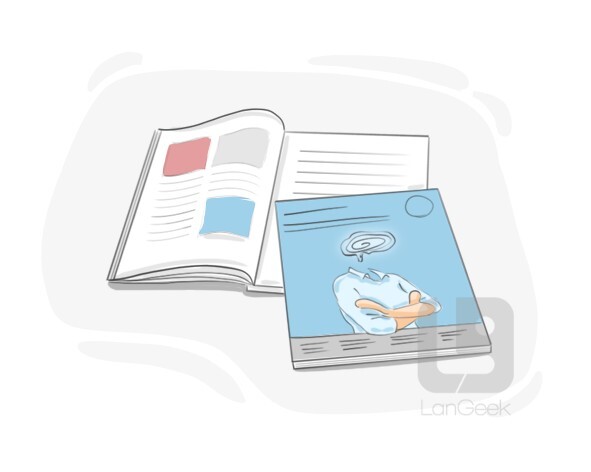 a magazine or newspaper that gives information about a specific topic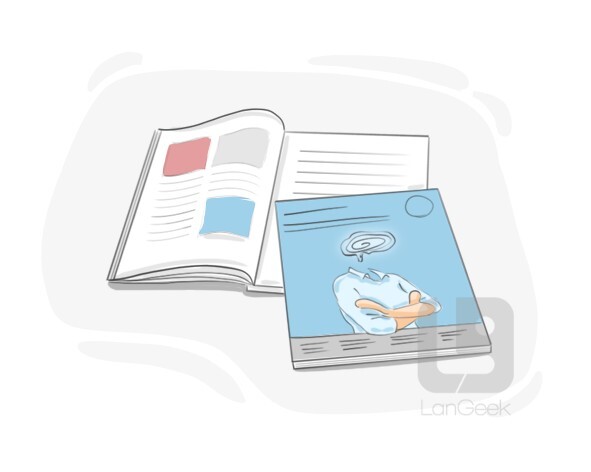 a periodic publication or a large thin book with a paper cover that contains news stories, articles, photographs, etc., usually on a particular topic, sold weekly or monthly
the title of a magazine or newspaper at the top of the first page or website in a unique design
a person, newspaper, or organization that represents the views of another person, a government, etc.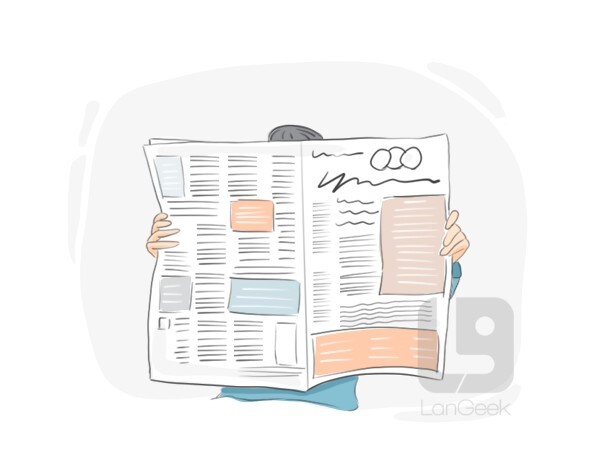 a printed publication or a set of large folded sheets of printed paper that contain news, articles, ads, etc., usually issued daily or weekly
a small and simple form of newspaper with only few pages
a brief advertisement or announcement that is published in a newspaper, magazine, etc.
an article or report, especially in a newspaper, published soon after the death of a person, typically containing details about their life
an article that has been separately printed, published in the first place as a piece in a magazine or newspaper
a section in the newspaper that contains personal opinions about the news and feature articles, opposite the editorial page
a letter of protest published to be read by everyone, but addressed to a particular individual or group
a newspaper, periodical, or magazine published by a particular group or organization to promote their views
newspapers, journalists, and magazines as a whole
press cutting
press cutting
/pɹˈɛs kˈʌɾɪŋ/
noun
a story or article cut from a newspaper or magazine to be kept
a part of a magazine, newspaper, etc. that can be taken out easily and kept separately
a newspaper of low quality
scandal sheet
scandal sheet
/skˈændəl ʃˈiːt/
noun
a newspaper or magazine that mostly contains stories about the bad behavior and private lives of the celebrities
/ˈsəpɫəmənt/, /ˌsəpɫəˈmɛnt/
noun
a separate section, usually in the form of a colored magazine, sold with a newspaper
a newspaper with smaller pages and many pictures, covering stories about famous people and not much serious news
a small advertisement published in a newspaper or website, expressing requirements of a person or company
a newspaper or periodical that is published once a week
Great!
You've reviewed all the words in this lesson!