a sweet dish made with layers of cake, custard, jelly, and cream
a dessert that is made with whole milk, sugar, cream, gelatin and grains such as rice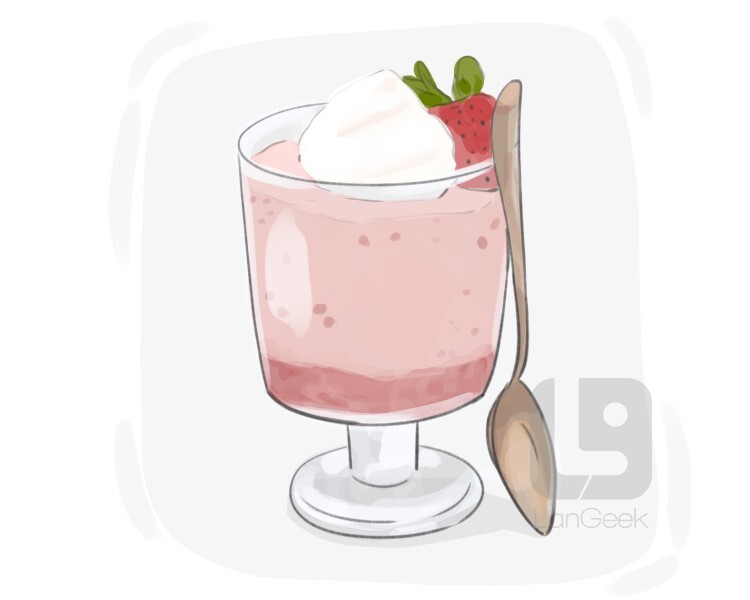 a cold dessert with a smooth fluffy texture and with chocolate, fruit, etc.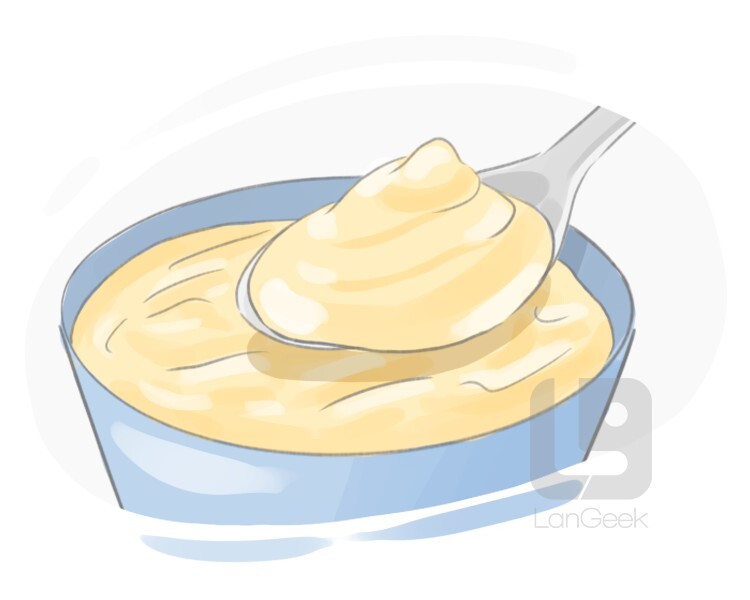 a sweet or savory dish which is soft and light and made with eggs, cream, etc.,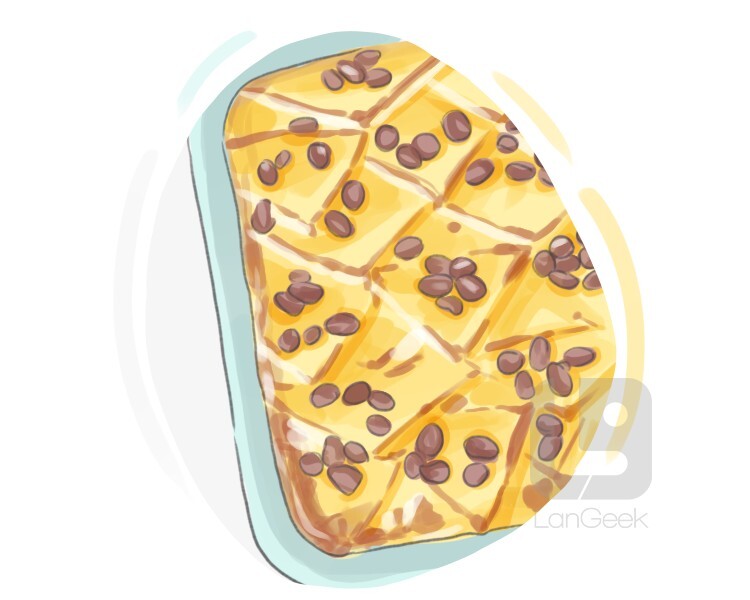 a deep-dish apple pudding with spices which is covered with a mixture of milk, butter, and eggs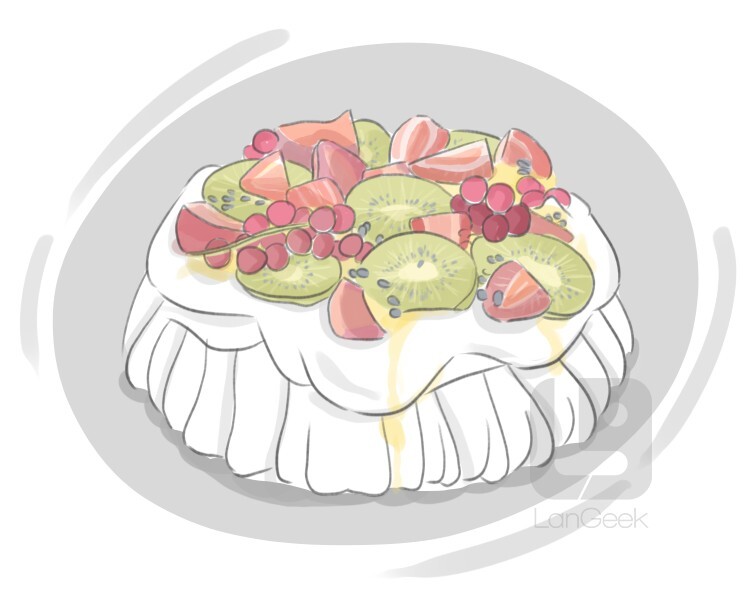 a dessert made with cream, fruit, and meringue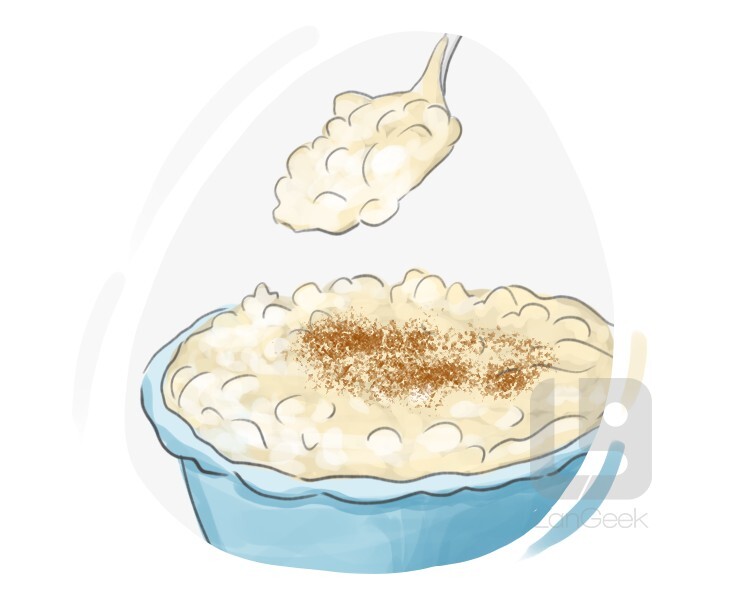 ‌a dessert made by cooking rice in milk and sugar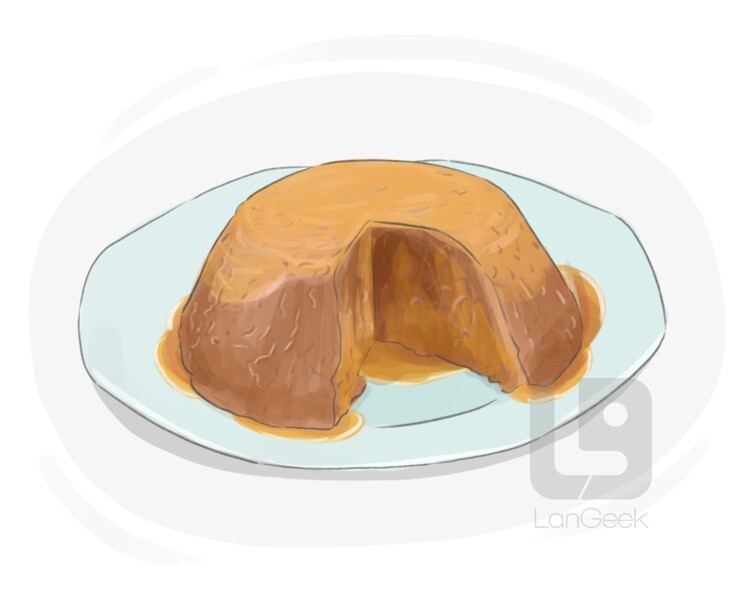 sponge pudding
sponge pudding
/spˈʌndʒ pˈʊdɪŋ/
noun
a hot dessert like a sponge cake that usually has jam or fruit on top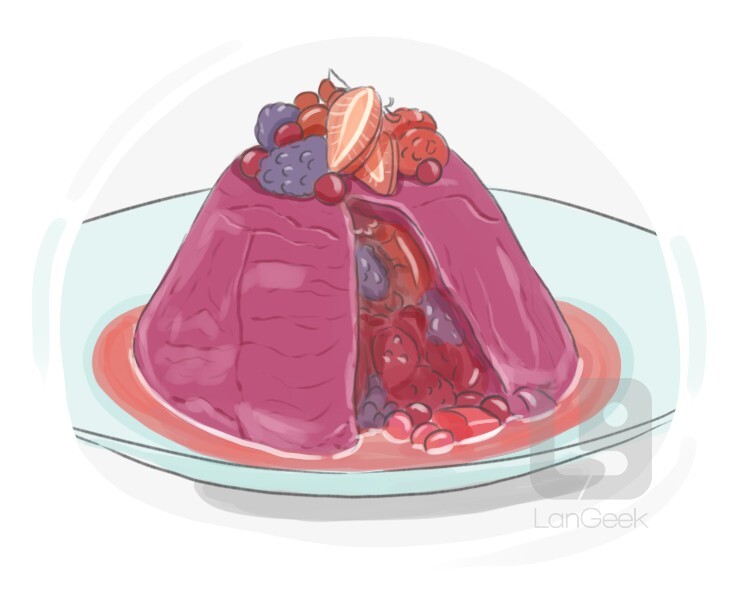 summer pudding
summer pudding
/sˈʌmɚ pˈʊdɪŋ/
noun
a cold sweet dish made with slices of bread and soft summer fruits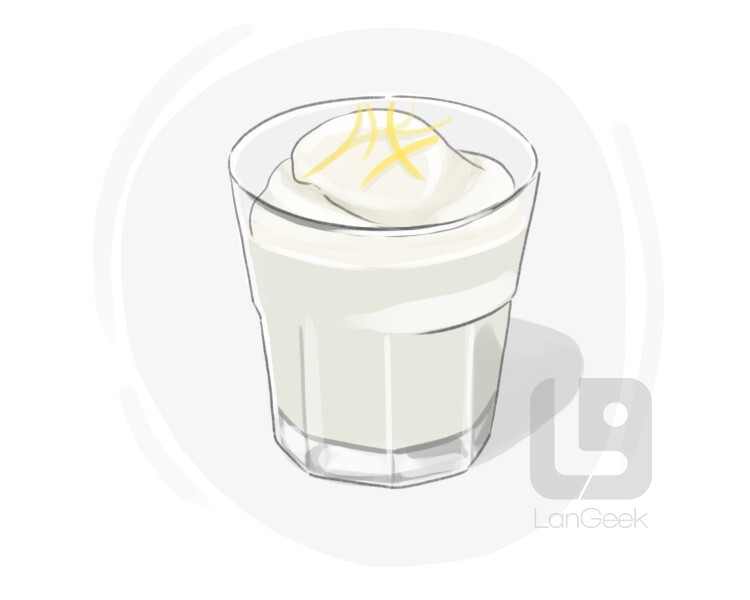 a dessert consisting of cream mixed with sugar, fruit juice or wine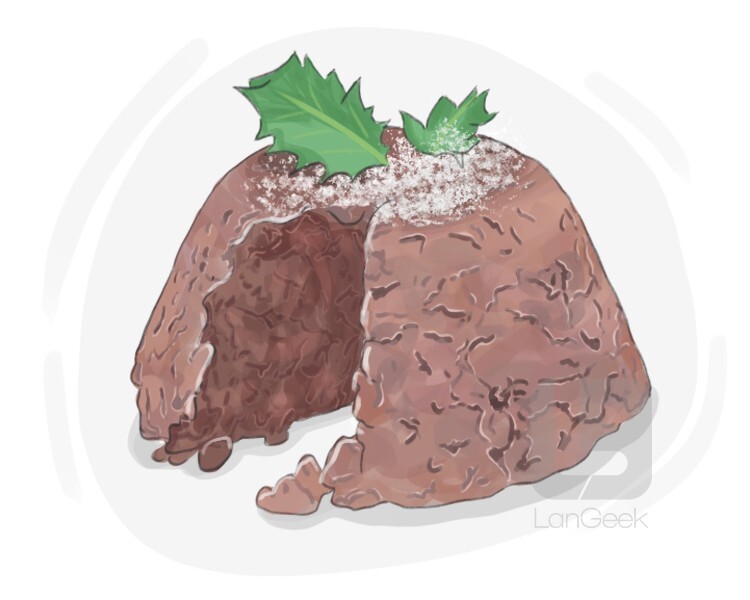 Christmas pudding
Christmas pudding
/kɹˈɪsməs pˈʊdɪŋ/
noun
a boiled pudding made with flour, suet and dried fruit, traditionally eaten at Christmas in England and Ireland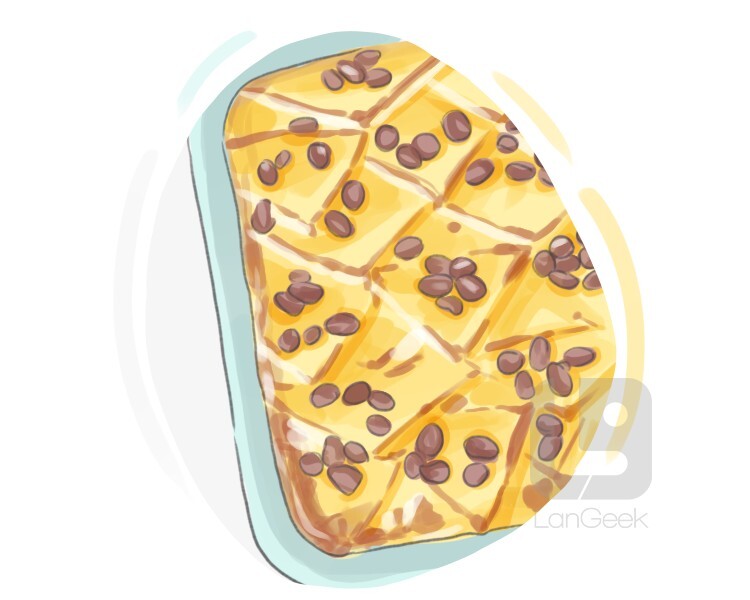 bread and butter pudding
bread and butter pudding
/bɹˈɛd ænd bˈʌɾɚ pˈʊdɪŋ/
noun
a dessert made with layers of bread and butter, topped with dried fruit and cooked in a mixture of milk and eggs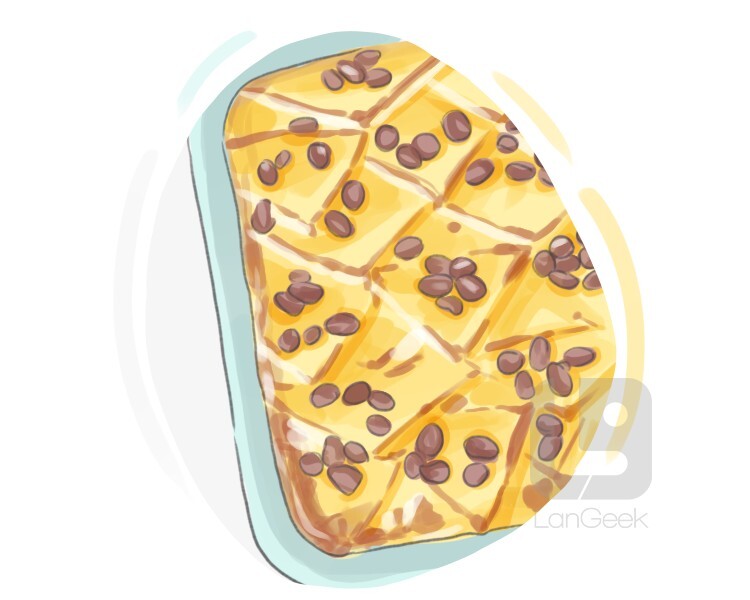 bread pudding
bread pudding
/bɹˈɛd pˈʊdɪŋ/
noun
a bread-based dessert consisting of stale bread crumbs dipped in milk or cream and baked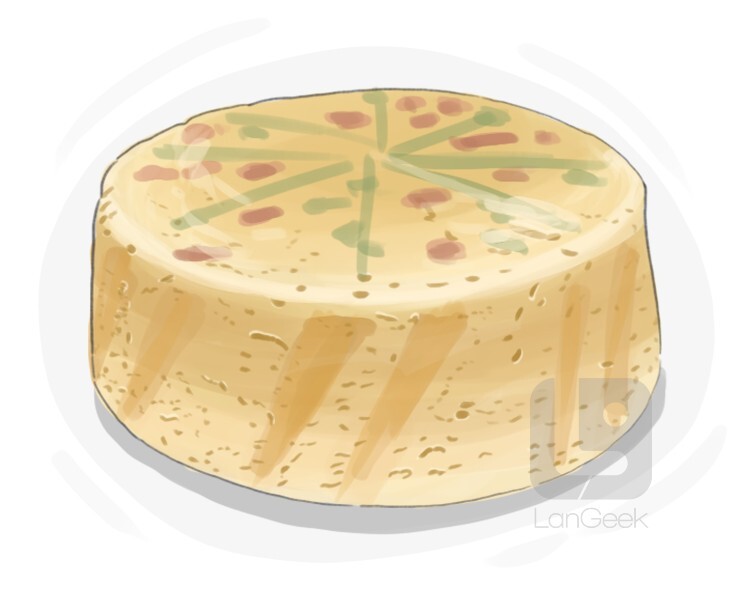 cabinet pudding
cabinet pudding
/kˈæbᵻnət pˈʊdɪŋ/
noun
an English molded pudding containing raisins or other dried fruits that is steamed and cooked
a baked dessert consisting of custard that is topped with caramel
bakewell pudding
bakewell pudding
/beɪkwɛl pʊdɪŋ/
noun
*** an English dessert consisting of a flaky pastry base with a layer of sieved jam and topped with a filling made of egg and almond paste
tapioca pudding
tapioca pudding
/tˌæpɪˈoʊkə pˈʊdɪŋ/
noun
sweet pudding thickened with tapioca
bavarian cream
bavarian cream
/bævˈɛɹiən kɹˈiːm/
noun
a rich custard set with gelatin
floating island
floating island
/floʊɾɪŋ aɪlənd/
noun
*** a dessert consisting of meringue floating on crème anglaise (a vanilla custard)
vanilla slice
vanilla slice
/vɐnɪlə slaɪs/
noun
*** a type of pastry consists of a thick custard, which is traditionally flavored with vanilla or chocolate
a suet pudding containing currants
crème caramel
crème caramel
/kɹˈiːm kˈæɹəməl/
noun
baked custard topped with caramel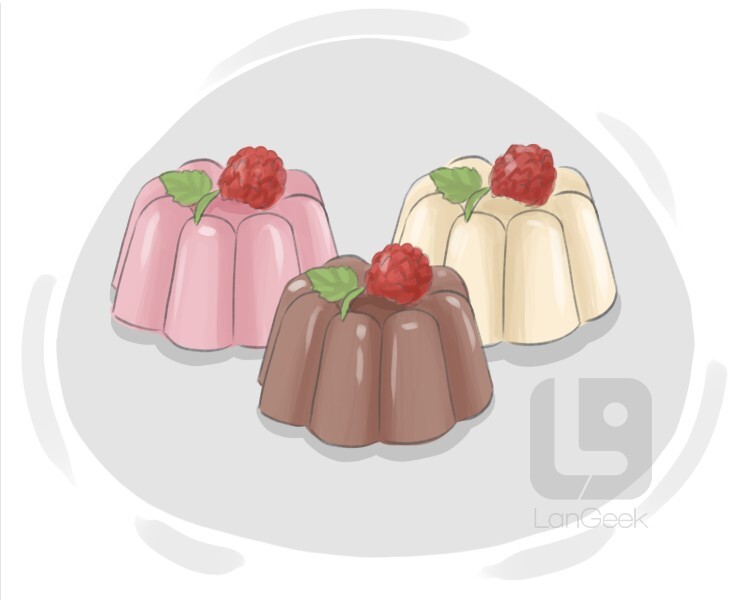 a dessert with a soft texture that is made with milk, rice flour, gelatin, fruits and nuts, especially almonds, which is formed in a mold
yorkshire pudding
yorkshire pudding
/jˈɔːɹkʃɚ pˈʊdɪŋ/
noun
light puffy bread made of a puff batter and traditionally baked in the pan with roast beef
a bland custard or pudding especially of oatmeal
*** a sweet food made of ground sesame seeds mixed with sugar syrup or honey and sometimes other flavorings
dessert made of sweetened milk coagulated with rennet
malva pudding
malva pudding
/mælvə pʊdɪŋ/
noun
*** a traditional sweet sponge pudding that is soaked in syrup after it has been baked
Great!
You've reviewed all the words in this lesson!