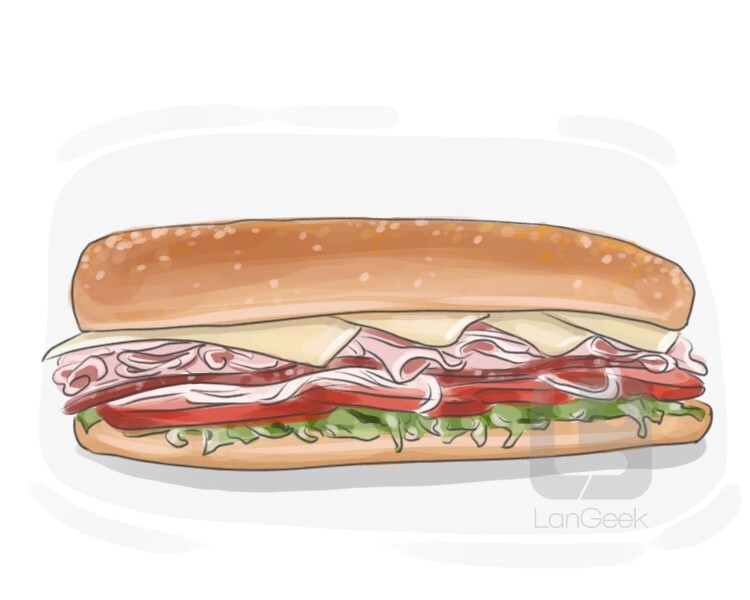 *** a type of American cold or hot sandwich made from a cylindrical bread roll split lengthwise and filled with meats, cheeses, vegetables, and condiments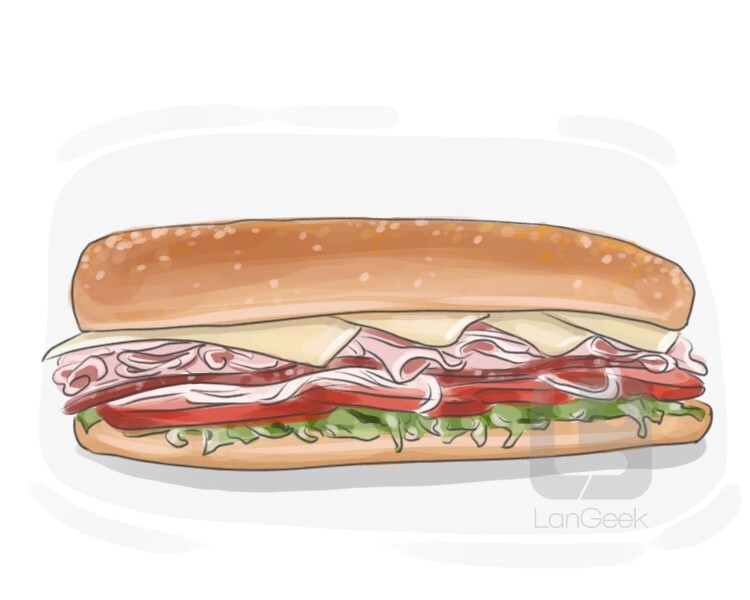 submarine sandwich
submarine sandwich
/sˈʌbmɚɹˌiːn sˈændwɪtʃ/
noun
a large sandwich made of a long crusty roll split lengthwise and filled with meats and cheese (and tomato and onion and lettuce and condiments); different names are used in different sections of the United States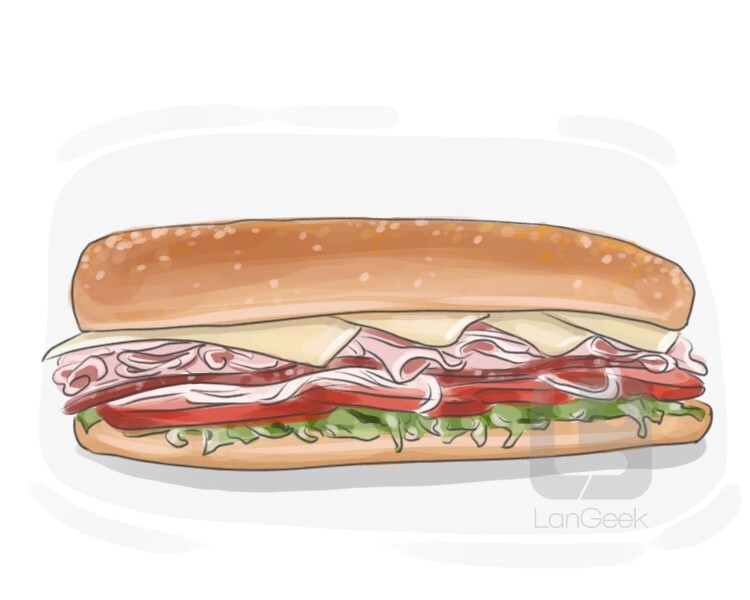 a large sandwich made of a long crusty roll split lengthwise and filled with meats and cheese (and tomato and onion and lettuce and condiments); different names are used in different sections of the United States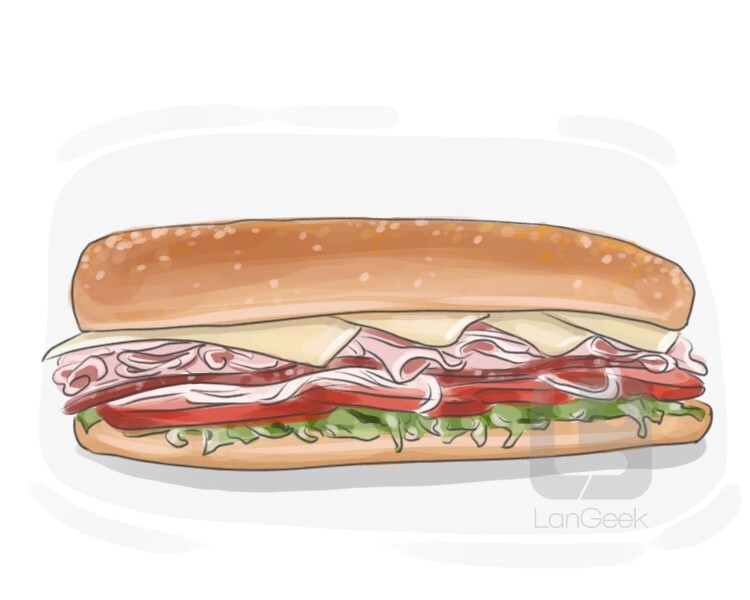 a sandwich made with a long piece of bread filled with meat, salad and cheese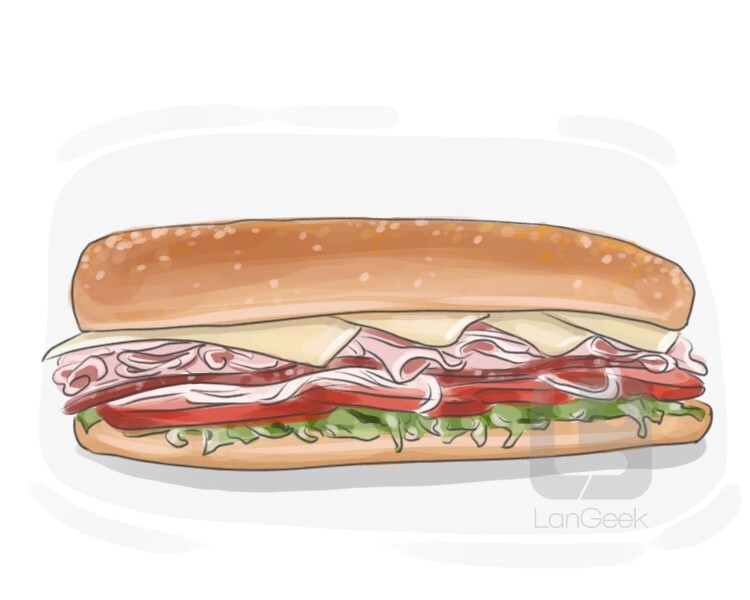 a large sandwich made of a long crusty roll split lengthwise and filled with meats and cheese (and tomato and onion and lettuce and condiments); different names are used in different sections of the United States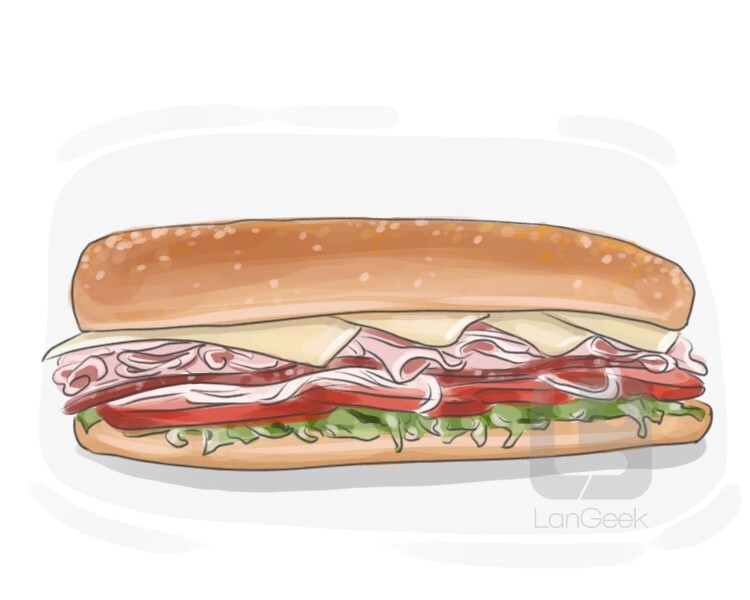 cuban sandwich
cuban sandwich
/kjˈuːbən sˈændwɪtʃ/
noun
a large sandwich made of a long crusty roll split lengthwise and filled with meats and cheese (and tomato and onion and lettuce and condiments); different names are used in different sections of the United States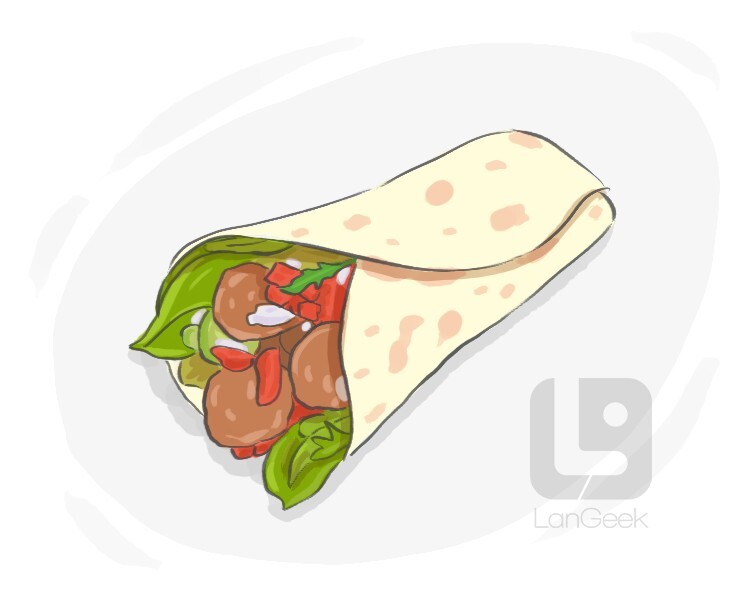 a sandwich that is made with tortilla wrapped around meat, vegetables, etc.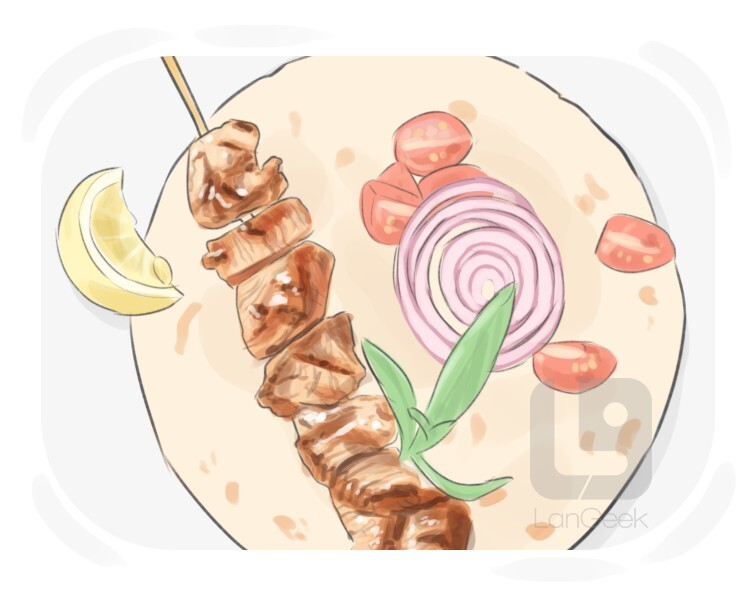 a dish of pieces of meat grilled on sticks, originated in Greece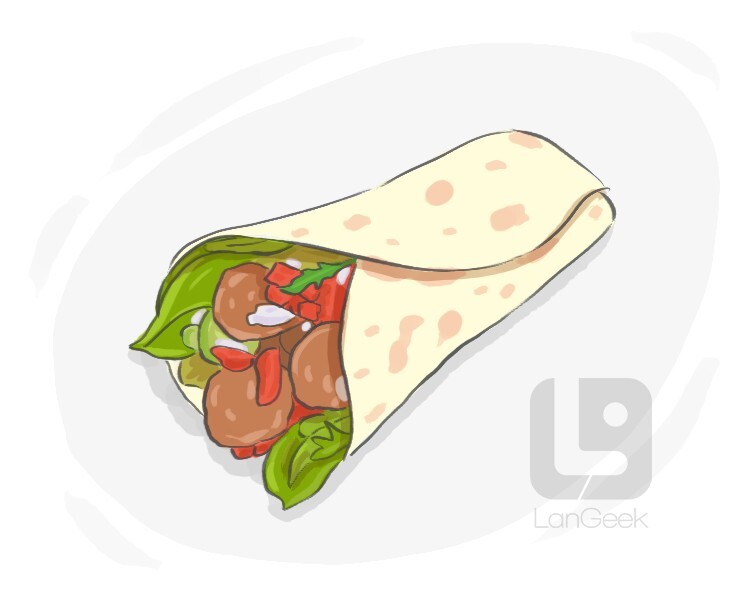 (in some Arabic-speaking countries) cooked meat served in thin slices, usually with pitta bread
a Greek sandwich: sliced roast lamb with onion and tomato stuffed into pita bread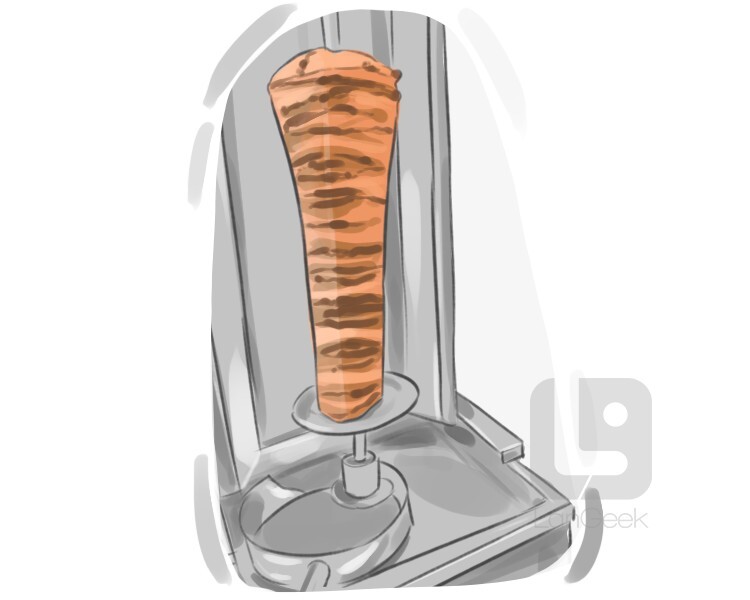 a dish consisting of meat cooked on a spit served in thin slices and usually with pitta bread, originated in Turkey
*** a snack food similar to Welsh rarebit, but created by covering a slice of bread in a prepared filling consisting mainly of grated or sliced cheese, and then rolling it into a tube shape before toasting
*** a skewer-roasted kebab wrapped in a paratha bread
thin sheet of filled dough rolled and baked
*** a type of bread typically associated with Provence but found (with variations) in other regions
*** an Italian oven-baked folded pizza, often described as a turnover, made with leavened dough
*** a type of baked turnover filled with various Italian cheeses and usually Italian cold cuts or vegetables served hot
*** a yeast dough bread pocket with a filling consisting of beef, cabbage or sauerkraut, onions, and seasonings
*** a yeast dough pastry pocket sandwich with savory filling
pepperoni roll
pepperoni roll
/pɛpɚɹoʊni ɹoʊl/
noun
*** an Italian-American stuffed bread roll
*** a frozen food product consisting of bite-sized breaded pizza pockets with an interior of tomato sauce, imitation cheese and various pizza toppings
*** a sandwich made with Spanish bread, usually a baguette or similar type of bread, cut lengthwise
Great!
You've reviewed all the words in this lesson!