to counterattack
to counterattack
/ˈkaʊntɝəˌtæk/
verb
to make an attack in response to someone else's attack
counterattack
counterattack
/ˈkaʊntɝəˌtæk/
noun
an attack made in response to someone else's attack
remarks that express disapproval of someone or something based on their errors or flaws
to point out the faults or weaknesses of someone or something
to [cross] swords
to [cross] swords
/kɹˈɔs sˈoːɹdz/
phrase
to argue or have a disagreement with someone
a situation in which the parties involved do not compromise and therefore are unable to reach an agreement
(of disagreements, disputes, etc.) unable to be settled because the parties involved do not compromise
unclear or uncertain because of the involvement of many different opinions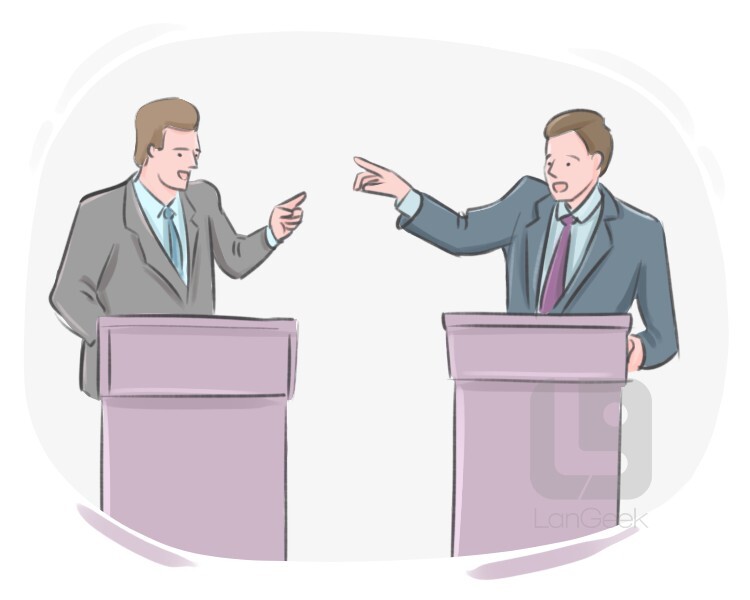 a discussion about a particular issue between two opposing sides, mainly held publicly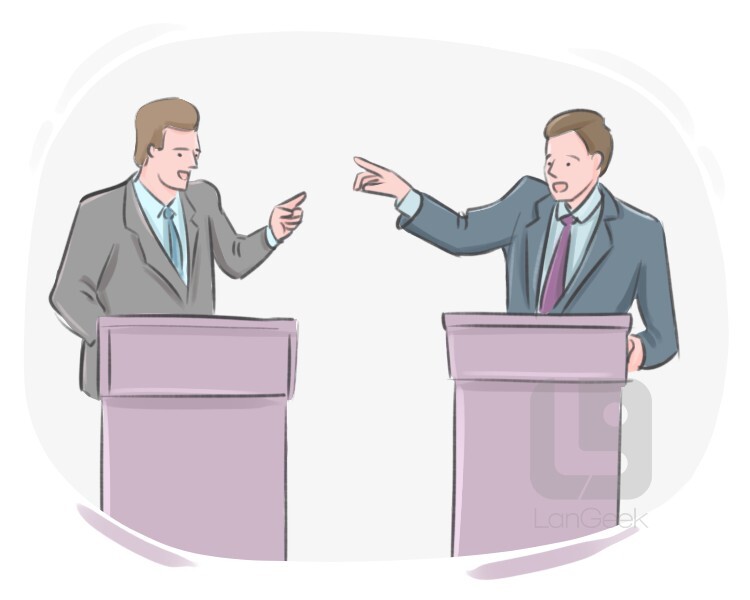 to formally discuss a matter
to express one's disagreement, refusal, or reluctance
to argue with someone, particularly about the price of something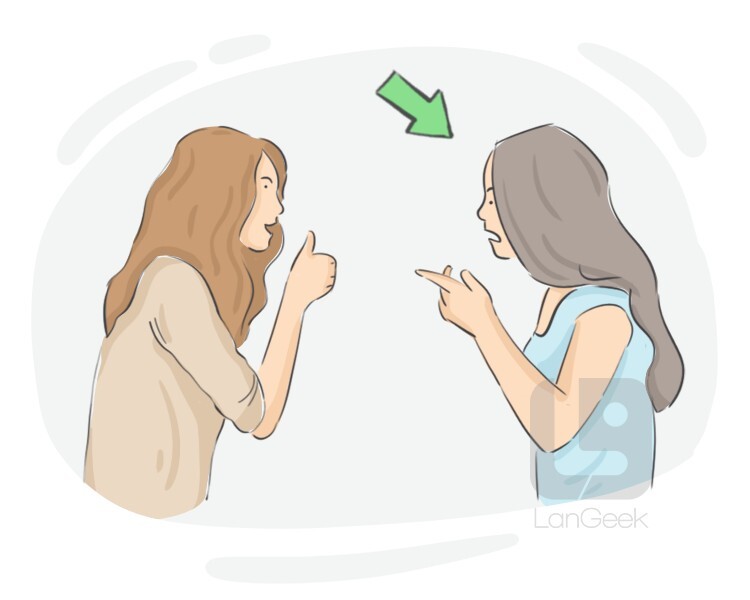 to hold or give a different opinion about something
an argument or a situation in which people have different opinions about something
to disassociate
to disassociate
/ˌdɪsəˈsoʊsieɪt/, /ˌdɪsəˈsoʊʃieɪt/
verb
to make it known that one is not connected with or does not support or agree with someone or something; to declare that something does not have any connection with something else
lack of agreement between people
disagreement over important things that makes people become unfriendly toward one another
not been proven right or true and therefore open to argument
discussion of a topic over which people disagree
a strong disagreement, particularly one that lasts long
to argue with someone, particularly over the ownership of something
lack of agreement between people
disagreement with what is officially or commonly accepted
to give or have opinions that differ from those officially or commonly accepted
someone who disagrees with a common belief or an official decision
/dɪˈsɛnɪŋ/, /dɪˈsɛntɪŋ/
adjective
having or giving opinions that differ from those officially or commonly accepted
strong disagreement with and criticism of the policies of one's government, particularly where there is punishment for this action
someone who declares opposition to the government of one's country, knowing there is punishment for doing so
disagreeing with official policies or popular beliefs, particularly where there is punishment for this action
to dissociate
to dissociate
/dɪˈsoʊsieɪt/
verb
to make it clear that one has no connection with or does not support or agree with someone or something; to state that something does not have any connection with something else
the action of displaying that one does not agree with something
the state in which people or things are in disagreement
to cause disagreement or separation between a group of people
absence of agreement among a group of people
(of views, opinions, etc.) to be different from each other
/daɪˈvɝdʒəns/, /dɪˈvɝdʒəns/
noun
a difference in interests, views, opinions, etc.
to cause disagreement among people
to [divide] and [rule|conquer]
to [divide] and [rule|conquer]
/dɪvˈaɪd ænd ɹˈuːl kˈɑːnkɚ/
phrase
to not allow people become united and pose a threat to one by keeping them busy through causing disagreement and argument between them
(of a society, organization, or group) separated by disagreement
disagreement among members of a group or society
causing a split in people and resulting in their disagreement with each other
in a way that causes a split between people
a split in people disagreeing or opposing one another
Great!
You've reviewed all the words in this lesson!