Separate vs. Seperate
Do you think both of these are correct? Or maybe one of them is a misspelling? Well, remember to join me, if you know more.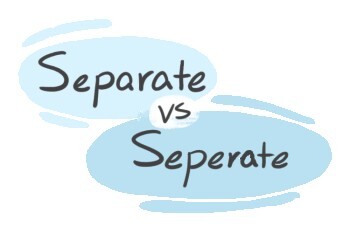 What Is Their Main Difference?
'Separate' is a verb and it refers to putting distance between things or people. 'Seperate', however, is a common misspelling and is incorrect.
Download LanGeek app