How to Pronounce the /h/ Sound
In this lesson, we're gonna learn all about the /h/ sound. Well, have you heard anything about it before? C'mon in and let's learn together.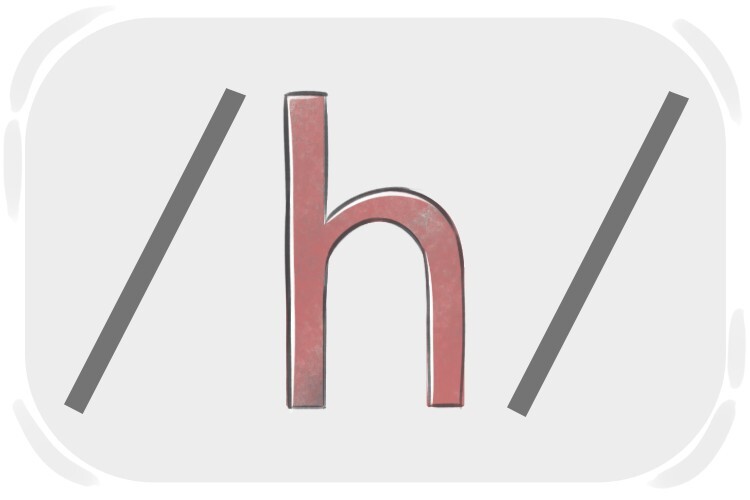 In this lesson, we are going to learn about how we can produce the sound /h/ using the appropriate articulatory organs.
What Type of Sound Is /h/?
/h/ is a consonant in the English language.
How to Produce /h/?
As you can see in the picture (a), the lips are parted and the teeth are close, but not touching. The lips play a major part in the production of the /h/ sound. Gently, let the air flow out from your mouth. Immediately after this sound, we must produce the next sound which will most definitely be a vowel.
In picture (b), note that the uvula has blocked the air from passing through the nose. So, the air is released from the mouth. As it is clear, the tongue remains in its place. Also, the circle of the vocal cords is grey, indicating that the /h/ sound is voiceless.
In picture (c), you can easily understand that only the lips are used in the production of this sound because the tongue makes no contact with the mouth. Below, you can find the letters that represent this sound:
/h/ Sound in 17 Most Common World Languages
As you can see in the table below, most of the languages in the world have the /h/ sound. There are some languages that do not have it, though. However, with all the instructions provided to you and a bit of practice, you can easily learn how to produce this sound. Look:
| | | |
| --- | --- | --- |
| Mandarin | X | - |
| Spanish | X | - |
| Hindustani | X | - |
| Bengali | ✔ | হাওয়া |
| Portuguese | ✔ | Honda |
| Russian | X | - |
| Japanese | ✔ | すはだ |
| Vietnamese | ✔ | hiểu |
| Marathi | X | - |
| Turkish | ✔ | halı |
| French | X | - |
| German | ✔ | Hass |
| Italian | X | - |
| Persian | ✔ | هفت |
| Arabic (Standard) | ✔ | هائل |
| Korean | ✔ | 하루 |
Download LanGeek app for free