How to Pronounce the /ð/ Sound
Another one of the most difficult sounds in English is /ð/. No need to worry, though. I will guide you through. Let's go, shall we?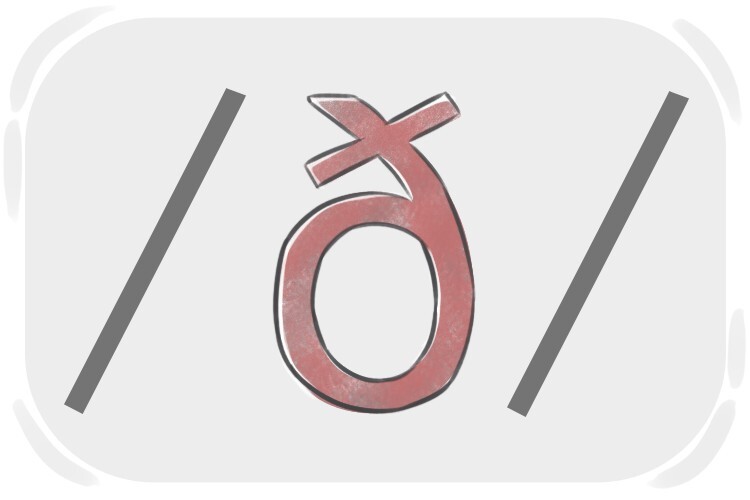 In this lesson, we are going to work on how we can produce the /ð/ sound using the proper articulatory organs.
What Type of Sound Is /ð/?
/ð/ is a consonant sound in the English language.
How to Produce /ð/?
As you can see in picture (b), the tongue plays an important role here. The tongue is raised a bit, its tip placed just behind the upper front teeth. The uvula has stopped the air from going up to the nose, so the air comes out of the mouth from around the sides. Also, pay attention that this sound is voiced because the circle in the throat is red. So, we must vibrate our vocal cords in the production of this sound.
As you can see in picture (a), the teeth and the lips are parted. If you want to practice step by step, try to put the tip of the tongue between your teeth. Then as you make progress, you can slowly pull your tongue back in and place it just behind your upper front teeth.
As you can see in picture (c), the tongue does not make contact anywhere in the mouth. So, nowhere is highlighted.
If you take a look at the picture below, you will see that some native English speakers tend to stick the tip of their tongues out a bit. However, as stated above, you can use this to help you learn how you can produce this sound. Look:
Below, there are the letters that represent this sound:
Warning!
Careful not to mistake /ð/ with /θ/. /ð/ is voiced whereas, /θ/ is voiceless. Compare:
Tip!
If you do not have this sound in the English language, you can pronounce it like /d/. However, this can only be applied to some words like 'Abu Dhabi' or 'Ramadan'. Note that if you pronounce it like /d/ in words like 'other', the listener might be confused.
/ð/ in 17 Most Common World Languages
As you can see, the /ð/ sound is not that common in most of the common languages spoken around the world. However, with all the instructions provided to you, and a bit of practice, you can produce it like a native speaker. Check out the table below:
| | | |
| --- | --- | --- |
| Mandarin | x | - |
| Spanish | x | - |
| Hindustani | x | - |
| Bengali | x | - |
| Portuguese | ✔ | nada |
| Russian | x | - |
| Japanese | x | - |
| Vietnamese | x | - |
| Marathi | x | - |
| Turkish | x | - |
| French | x | - |
| German | x | - |
| Italian | x | - |
| Persian | x | - |
| Arabic (Standard) | ✔ | ذهب |
| Korean | x | - |
Download LanGeek app for free