Where vs. Whereas
'Where' and 'whereas' are different words but they might confuse learners. In this lesson, we will learn more about these conjunctions.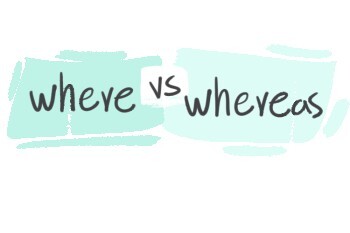 What Is Their Main Difference?
Meaning
'Where' and 'whereas,' despite looking similar, are different in meaning.
'Where' is used to refer to location and presence.
This city is where I grew up in.
'Whereas' is used to express contrast. We use it to show the meaning 'but.'
She looks young whereas her son looks old.
I work quickly whereas my brother works slowly.
Parts of Speech
As mentioned earlier, 'where' has multiple functions. 'Where' can be used as an interrogative adverb, relative adverb, or conjunction. 'Whereas,' however, is used only as a conjunction.
Where there is water, there is life.
My husband loved Basketball whereas I love Formula one.
Download LanGeek app