How to Pronounce the /b/ Sound
Do you know how you can pronounce the /b/ sound? Do you have it in your mother tongue? Still interested in learning more?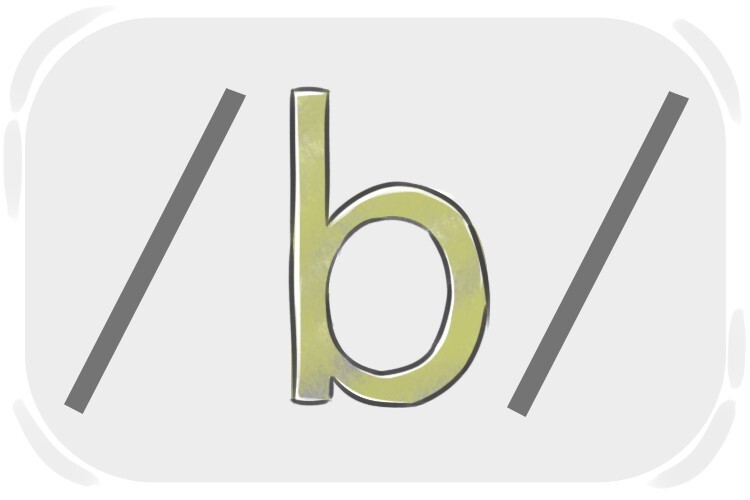 In this lesson, we are going to focus on producing the /b/ sound and see what articulatory organs are used in the process.
What Type of Sound is /b/?
/b/ is a consonant sound in the English language.
How to Produce /b/?
As you can see in picture (a), in order to produce this sound, we put our lips together. However, as you can see in the picture (b), the teeth are slightly parted. So, we stop the airflow and the uvula blocks the air from coming out of the nose. So, we part our lips, releasing the air, resulting in the /b/ sound. As it is clear, this sound is produced from the mouth. Here, a little red circle in the throat shows the vocal cords. When it is red, it means that we use the vocal cords. So, the sound is voiced.
As you can see, in picture (c), the tongue does not touch anywhere and the voice is directly produced out of the lips. The /b/ sound is produced by these letters:
/b/ Sound in 17 Most Common World Languages
As you can see in the table below, most of the common world languages already have the /b/ sound. Although languages like Mandarin Chinese and Vietnamese do not have this sound which means that these learners have to practice a bit more. Look:
| | | |
| --- | --- | --- |
| Mandarin | X | - |
| Spanish | ✔ | invertir |
| Hindustani | ✔ | बाल / بال |
| Bengali | ✔ | বলো |
| Portuguese | ✔ | bato |
| Russian | ✔ | рыба |
| Japanese | ✔ | 番 |
| Vietnamese | X | - |
| Marathi | ✔ | बटाटा |
| Turkish | ✔ | bulut |
| French | ✔ | boue |
| German | ✔ | aber |
| Italian | ✔ | bile |
| Persian | ✔ | خوب |
| Arabic (Standard) | ✔ | باب |
| Korean | ✔ | 지붕 |
Download LanGeek app for free