How to Pronounce the /d/ Sound
Here, I'm gonna tell you all there is about the /d/ sound. In order to learn how you can pronounce it like a native speaker, you can join me.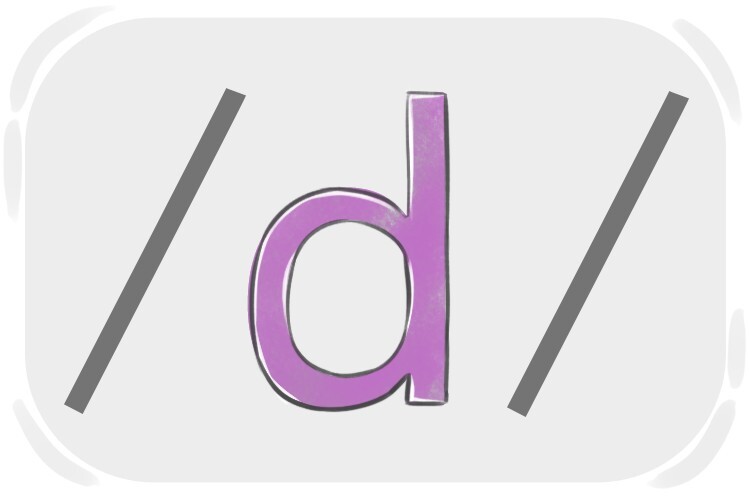 In this lesson, we are going to learn about how we can produce the /d/ sound using the appropriate articulatory organs.
What Type of Sound Is /d/?
/d/ is a consonant in the English language.
How to Produce /d/?
As you can see in the picture (b), the tongue is used to produce this sound. Raise your tongue a bit and place its tip on the roof of the mouth, just behind the upper teeth. Note that the uvula has blocked the air passage to the nose. By raising our tongues, we stop the air from flowing out. Then, we lower our tongues so that the air is released forcefully from the mouth. Also, the circle of the vocal cords is colored which means that we have to vibrate our vocal cords. So, it is voiced.
In picture (a), the lips and the teeth are parted and the teeth are close but not touching.
In picture (c), you can easily find out where to put your tongue. The red part indicates that the tip of the tongue makes contact with that part.
The /d/ sound is represented by the following letters:
/d/ Sound in 17 Most Common World Languages
As you can see in the table below, most languages have the /d/ sound. However, languages like Mandarin Chinese and Vietnamese do not have this sound. With all the instructions provided for you and a little effort, you can easily produce this sound, even if it is not in your native language. Look:
| | | |
| --- | --- | --- |
| Mandarin | x | - |
| Spanish | ✔ | hundido |
| Hindustani | ✔ | दूध / دودھ |
| Bengali | ✔ | দুধ |
| Portuguese | ✔ | dar |
| Russian | ✔ | два |
| Japanese | ✔ | 男性的 |
| Vietnamese | x | - |
| Marathi | ✔ | दगड |
| Turkish | ✔ | dal |
| French | ✔ | dais |
| German | ✔ | oder |
| Italian | ✔ | dare |
| Persian | ✔ | اداره |
| Arabic (Standard) | ✔ | دين |
| Korean | ✔ | 아들 |
Download LanGeek app for free