He and I or Him and I
'He and I' or 'Him and I'? Is one of them the correct choice? Or they are both wrong? Let's find out.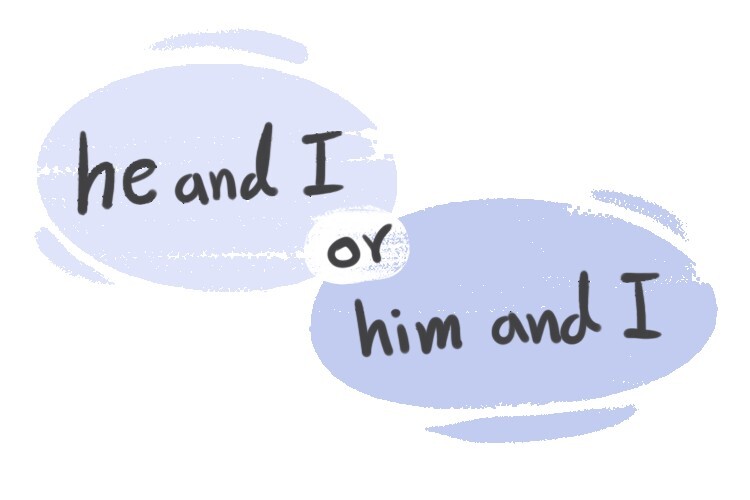 He and I: Subject Pronouns
'He' and 'I' are both subject pronouns, i.e. they can both be only used in the nominative case and as the subject of a verb. Look at the example:
He is my father, Mr. Jerome Wicker.
Now, look at these sentences:
He and I went to a bar after work.
In the last 2 sentences, we have a combined subject (or coordinated subject) which is two subject pronouns joined by the coordinating conjunction 'and'.
Is 'Him and I' Correct?
Now, 'him' is NOT a subject pronoun. It is an object pronoun and it can only be used in accusative case. So, you cannot use 'him' in a subject position in a sentence. 'Him and I' is not correct, because one of them is a subject pronoun and the other is an object pronoun.
The boss wants to talk to him and me. (Not him and I)
Bottom Line
You cannot use 'object and subject', only 'subject and subject' or 'object and object.'
Download LanGeek app for free