Cue vs. Queue
Have you ever encountered these two? Do you think they're the same? Or they might be homophones, don't you think?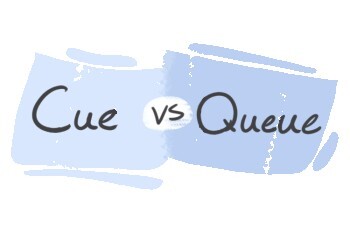 What Is Their Main Difference?
These two are only similar in that they have similar pronunciations. However, 'cue' refers to a sign of something, whereas, 'queue' indicates a line of people or things at a place.
Differences
'Cue' refers to a sign, whereas, 'queue' points ut a line of people/things in a particular place. Look at the examples below:
OMG! We must stand in this queue?
This line is a cue for Mathew to hold your hand.
Similarities
These two share no similarities.
Are They Interchangeable?
We can never use these two words interchangeably because they have completely different meanings. Compare:
✓ People are waiting in long queues.
X People are waiting in long cues.
Download LanGeek app