Sherbet vs. Sherbert
This time, we're gonna discuss the differences and similarities between these two words. Well, are you still interested? Wanna join me?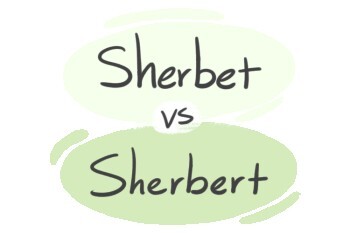 What Is Their Main Difference?
These two share no similarities because 'sherbert' is a misspelling of 'sherbet'. 'Sherbet' is a special kind of dessert made from fruit.
Download LanGeek app