Talk to vs. Talk with
In this lesson, we're gonna analyze the prepositions that come with this verb. Do you wanna know what you should do?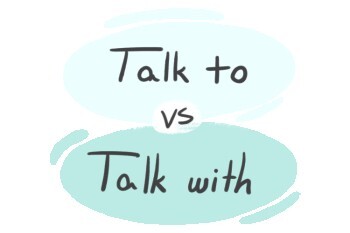 What Is Their Main Difference?
Both refer to speaking with someone. So, there must be at least two people. We can use either prepositionwith the verb 'talk'.
Differences
They have no differences.
Similarities
They both indicate speaking with someone. Check out the examples below:
When I first talked with him, he seemed totally relaxed.
Are They Interchangeable?
Native speakers use them interchangeably. Compare:
✓ I talked to her on Sunday.
✓ I talked with her on Sunday.
Download LanGeek app