Past Simple vs. Past Perfect
There are similarities and differences between past simple and past perfect, which might cause confusion.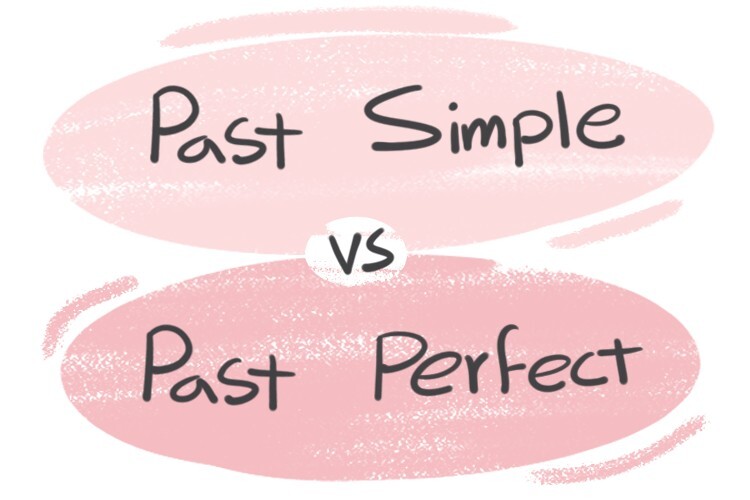 What is Their Main Difference?
While both tenses tend to talk about things that happened in the past, the two clearly have differences. Past simple expresses actions that occurred in the past, while past perfect talks about something that occurred before another past event or action.
1. Sequence of Actions in the Past
Both tenses tend to describe past events and actions that are fulfilled and completed. However, there is one little detail in past simple: Past simple is often used in sequential order in order to express what has happened in the past.
She took the train.
Here, the speaker refers to a completed action that happened in the past.
She had packed her stuff before she took the train.
Here, the speaker mentions an action that happened before another action.
2. Describing Connections
As mentioned earlier, past perfect talks about an action that happened before another action. Past perfect tends to show a stronger connection between the two actions while when we use past simple, we are just naming events and actions that occur in order.
He had left his bags outside once he arrived.
Here, the speaker is referring to an action that happened exactly before another action and it shows the strong connection that the bags were left outside exactly upon the subject's arrival.
He left his bags outside. He arrived.
Here, the speaker is just naming actions in order.
Signal Words
Past simple tense and past perfect tense can both be used with signal words. Signal words are words that help us use the correct tense that goes with our sentence. Check out the table below:
| | |
| --- | --- |
| First | Before |
| Then | After |
Structure
Here, we will take a brief look at the patterns you need to learn to create past simple and past perfect tense.
1. Past Simple
Firstly, we will look at the past simple when it comes to regular and irregular verbs.
1.1. Regular Verbs
Regular verbs are a very easy case of verbs when it comes to changing their form. Simply add –ed to the base form. Have a look:
1.2. Irregular Verbs
Irregular verbs do not take a certain pattern and tend to change their forms a lot, that is why they are called 'irregular.' The only way to learn these verbs and their many forms is to learn them by heart. Have a look:
| | |
| --- | --- |
| Be | Was/Were |
| Have | Had |
| Bring | Brought |
| Go | Went |
2. Past Perfect
The past perfect tense tends to follow a certain pattern when it comes to structure: Subject + Had + Past participle. As you see in the pattern, we start with any subject then we have the past tense of the verb 'to have' which is 'had,' followed by the past participle of the verb.
I had expected much more.
Download LanGeek app for free