Be
To be or not to be, that is the question. Have you ever considered what 'to be' means and does in English grammar? We will explain everything so buckle up.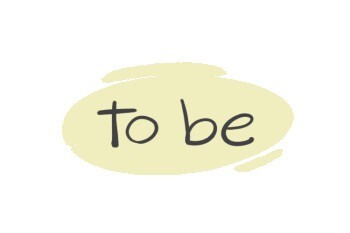 The verb be is used very often in English grammar. The verb be is used as an auxiliary verb or a main verb. In this lesson, we will learn all about it.
1. 'To Be' as an Auxiliary Verb
'To be' is used in to make a present participle and form a progressive aspect. For example:
I am learning French.
'Am' here makes a present continuous tense.
She was looking at the mirror.
'Was' here makes a past continuous tense.
They will be doing exercises.
'Be' here makes a near-future tense.
The verb 'to be' as an auxiliary verb is used in the passive voice. For example:
I was told to be there.
'Was' here makes a simple past passive.
Those books will be sold later.
'Be' here makes a simple future passive.
Position in a Sentence
The position of the auxiliary verb 'be' is changed in a sentence depending on the presence of the verb have or modal verbs. In other words, the tense, then the voice of the verb is prioritized. Look:
They are doing exercise.
'Doing' is the main verb and the auxiliary verb 'are' comes before it.
It has been made.
The auxiliary verb 'been' is placed after 'has' because 'has' makes the perfect tense.
_Has it been made? _ No, it hasn't been made yet.
As you see, we make questions and negations with 'has.'
It will have been made.
The modal verb comes before 'have been.'
Contraction & Negation of 'To Be'
This table shows some examples of the contraction, negation, and negative contractions of the verb to be:
| | | | |
| --- | --- | --- | --- |
| I am | I'm | I am not | I'm not |
| she is | she's | she is not | she isn't/she's not |
| they are | they're | they are not | they aren't/ they're not |
| I was | - | I was not | I wasn't |
| they were | - | they were not | they weren't |
I'm not a doctor, I'm a dentist.
2. 'To Be' as a Main Verb
Use
The verb 'to be' as the main verb adds a specific meaning to the sentence. It can be used in two ways:
The verb 'to be' can be the linking verb and connect the subject complement to the subject. In other words, linking verbs add more information to the sentence. Look:
There is a book over there.
I am there.
'There' is an adverb.
She will be at the grocery store.
'At the grocery store' is a prepositional phrase.
Position in a Sentence
The verb 'to be' as the main verb acts like other main verbs and expresses the action of the doer. Note that, the verb 'be', unlike other verbs, does not take the auxiliary verb 'do' in questions or negations. For example:
Conjugation
Here is the conjugation with the verb 'to be.' Look:
| | |
| --- | --- |
| I am | we are |
| you are | you are |
| she/he/it is | they are |
| | |
| --- | --- |
| I was | we were |
| you were | you were |
| she/he was | they were |
| | |
| --- | --- |
| I am doing | I was doing |
| she/he is doing | she/he was doing |
| we/you/they are doing | we/you/they were doing |
| | |
| --- | --- |
| I have/had been | we have/had been |
| you have/had been | you have/had been |
| she/he has been | they have/had been |
Download LanGeek app