Can
'Can' is one of the most commonly known modals in English grammar. In this lesson, we will explain this modal verb in detail.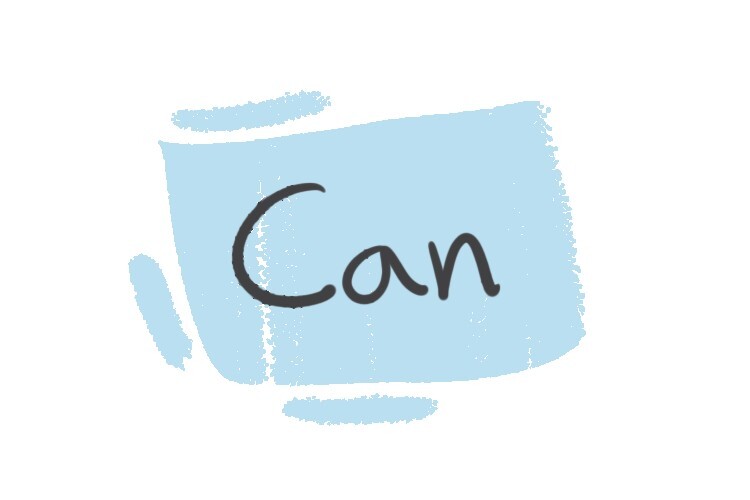 The modal verb or modal auxiliary verb can is a commonly-used word. It is used to add more information about the function of the main verb.
Properties of 'Can'
Can as a modal verb is never conjugated.
Can is used to make questions or negations.
Can is used to refer to actions happening in the present or future.
Modal verbs including can are used once in a sentence.
Use
The modal verb can is generally used to show ability or probability but it has more functions. To learn more, take a look:
Can is used to indicate ability:
My father can speak six languages.
Can is used to indicate possibility/probability:
Smoking can harm your brain.
Can is used for asking or giving permission:
You can use my laptop if you want.
Can is used for requesting someone to do something:
Can you give me your pen?
Can is used for giving offers:
Can is used for making suggestions:
We can go for a walk this morning.
You can start learning French before your trip to Paris.
Can is used to talk about scientific facts:
Tigers can run as fast as lions.
Mammals can live up to 90 years.
Can is used to show the potential in someone or something:
That can be the most difficult part.
That book can win the prize of the best-seller of the year.
The negative form of can is cannot and it is used to show the speaker's deduction based on available information. For example:
This cannot be her book because hers was red and this one is blue.
Tip
If you try harder, you can reach your goals.
Position in a Sentence
Modal verbs take bare infinitives. In other words, we need the basic form of the main verb after the modal verb can. For example:
I can walk faster.
'Walk' is a bare infinitive.
Negation
Modal verbs in a sentence can be negated. To make the modal verb can negative, add 'not.' For example:
I cannot walk faster.
Note that there is no space between 'can' and 'not.'
She can't make it.
The contraction is 'can't.'
Interrogation
To make a question with the modal verb can, an inversion is needed. That is the modal verb can and the subject are inverted. For example:
They can study in a silent room. → Can they study in a silent room?
download langeek app for free