Whether vs. Rather
'Whether' and 'rather' are confused by earners. In this lesson, we will learn their uses and differences.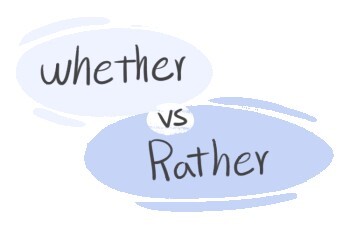 What Is Their Main Difference?
Parts of Speech
I'm deciding whether I should take Chinese language classes or not.
I rather keep my personal life private.
Meaning
'Whether' and 'rather' have different meanings as well.
'Whether' introduces alternatives and conditions.
'Rather' expresses preference.
Take a look at the following examples:
We called to see whether we can book a therapy session or not.
They rather stay home than attend parties.
Download LanGeek app