Good vs. Well
You wanna improve your English language proficiency? Well, I'm gonna tell you some important things about 'good' and 'well' and not everyone knows.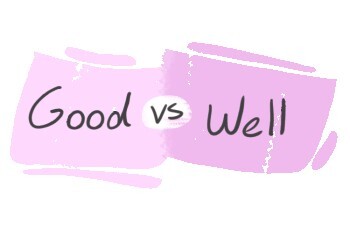 What Is Their Main Difference?
Differences
As stated above, these two have different parts of speech. 'Good' is an adjective and it is used to modify nouns. Also, it comes after linking verbs. Look at the following examples:
Did you do good in the exam?
'Well' is an adverb. It can also be an adjective when we are talking about our physical health in answer to questions starting with 'how'. Look at the examples below:
The vocal class went well.
Similarities
Both refer to something having a fine condition or someone feeling fine. Check out the examples below:
The whole conversation with Mary was good, I guess.
Are They Interchangeable?
Despite their close meanings, they have different grammatical functions. If they are both adjectives they can be changed, but 'good' can never be an adverb. Compare:
Download LanGeek app