Verbage vs. Verbiage
Ladies and gentlemen, in this lesson, I'm going to focus on the details of these two words. Do you think 'verbage' is even a word?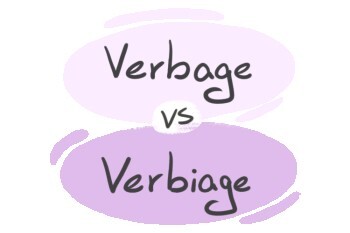 What Is Their Main Difference?
'Verbiage' refers to speech or a piece of writing that is lengthy. 'Verbage' is a common misspelling of this word.
Download LanGeek app