Woe is me vs. Whoa is me
In this lesson, we will discuss the differences and similarities between these phrases. Well, do you think they are similar?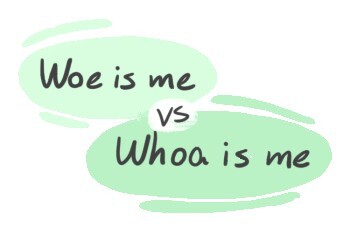 What Is Their Main Differnce?
'Woe is me' is the correct phrase. It is archaic and it indicates that one is in great trouble. 'Whoa is me' is a common misspelling.
Download LanGeek app