Anybody vs. Any Body
'Anybody' is an indefinite pronoun. But what about 'any body?' Is 'any body' correct? If so, what does it mean? Here, we will discuss these two words.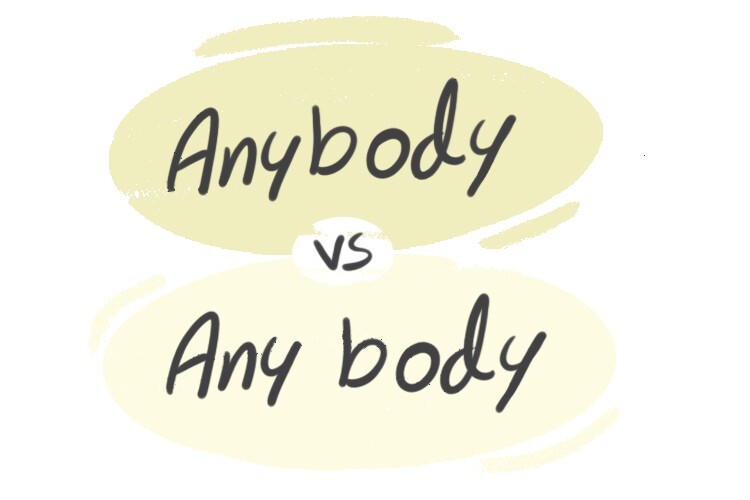 Is 'Any body' an Indefinite Pronoun?
Rarely, you might encounter the spelling of 'any body' with space. Most often, it is used as a one-word pronoun.
The grave diggers were digging for not just any body. They were digging a grave for the body of a prince.
'Anybody'
'Anybody' is the correct spelling of the indefinite pronoun referring to an unspecified person. It means any person at all; it does not matter who.
We can pick anybody we want as our teammate.
download langeek app for free