From vs. Of
In this lesson, we will learn the differences and uses of prepositions 'from' and 'of.'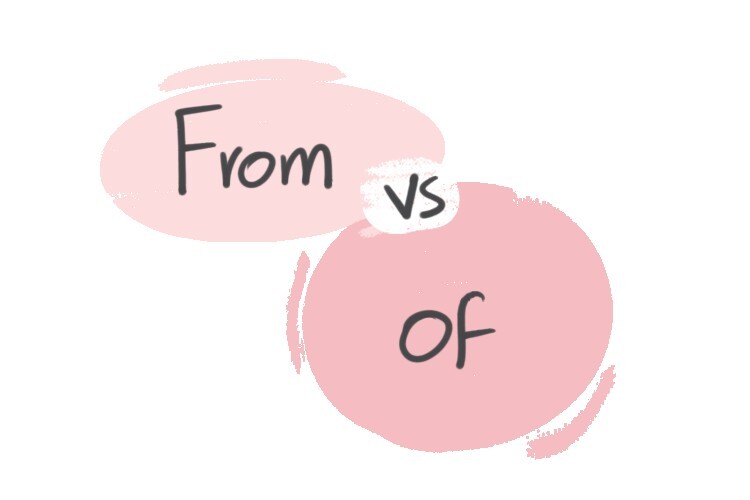 What Is Their Main Difference?
The main difference between 'from' and 'of' is that 'of' is used to talk about possession while 'from' is used to refer to the original source of something.
Of
'Of' is mainly used to show and express possession:
The color of the ball is green.
'Of' can be used to express the relationship between a part of a whole being:
He had a body in the back of his car.
The sleeve of her uniform was ripped off.
From
'From' is used to as a preposition:
to show the origin of something or the starting point of an action:
He is moving from London.
The deadline is a month from today.
We also use it to indicate the agent, cause, or source of an action:
I got the love for tinkering from my dad.
This trauma arises from my years in school where I was bullied.
Download LanGeek app for free