Why vs. Because
'Why' and 'because' are mainly confused when it comes to their usage and meaning. In this lesson, we will learn their uses and differences.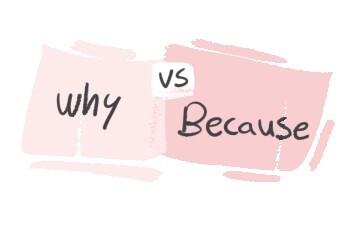 What Is Their Main Difference?
Usage
When we want to show the reason why something happens, we can use 'why' or 'because.'

'Because' is mainly used to answer the questions that are asked by 'why.'
We can also use 'that is why' instead of 'because' as showed in the dialogue below:
As you can see in the example above, 'that is why' is used before the result and not before the reason.
We can also use 'why' after the noun 'reason' to express reason and result.
The reason why I renamed my dog was that his name was stupid.
The reason why I didn't answer my phone was that I was busy.
Parts of Speech
I cried because I have been under so much pressure.
Download LanGeek app