Are vs. Our
Well, are you still interested in learning more about confusing words? Well, this time, let's delve into more grammatically confusing words.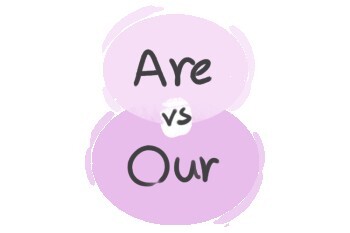 What Is Their Main Difference?
Differences
'Our' is a possessive determiner, while, 'are' is a conjugated form of the verb 'to be' that comes with second-person singular and all plural pronouns. Look at the examples below:
Our ancestors have decided to warn us.
Where are the boys going?
Similarities
These two share no similarities .
Are They Interchangeable?
As it is clear, these two have different grammatical functions. So, they can never be used interchangeably. Compare:
✓ Our new members will join us soon.
X Are new members will join us soon.
Download LanGeek app