Yours vs. Your's
'Yours sincerely' or 'Your's sincerely'? Which one do you think is correct? Here, we will discuss the second-person possessive pronoun in the English language.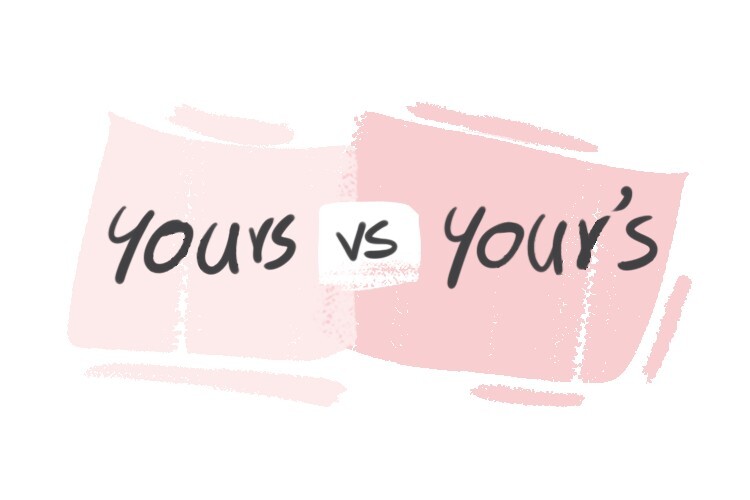 Is "Your's" Correct?
Even though one might see "your's" in written texts even by native speakers of English, "your's" is incorrect.
You should never write 'Yours' with an apostrophe.
Why People Make This Mistake?
This mistake comes from the fact that we can add 's to almost every noun to show possession. So one might think yours should be spelled your's. But this is always wrong.
Function 1: Possessive Pronoun
'Yours' is the second-person singular and plural possessive pronoun. It refers to something that belongs to the person or people that you are addressing.
Function 2: Yours = Your Home
Especially in British English, and in informal spoken language, 'yours' can mean 'your home'.
Can I crash at yours for tonight?
Function 3: Yours = Your Family & Friends
'Yours' can mean 'your family and your close friends'.
I'd like to invite you and yours for dinner on Sunday.
Function 4: in Letters
Usually, at the end of a letter or email before writing their name, people write phrases like:
Yours
Yours sincerely
Yours faithfully
Yours truly
Sincerely Yours
Yours Truly
of + possessive pronouns
Sometimes, to show belonging you can use the structure of 'of + possessive pronouns'.
Download LanGeek app for free