Theirs vs. Their
What is the difference between 'theirs' and 'their'? They're both pronouns. They're both third-person plurals. But they are of different categories of pronouns.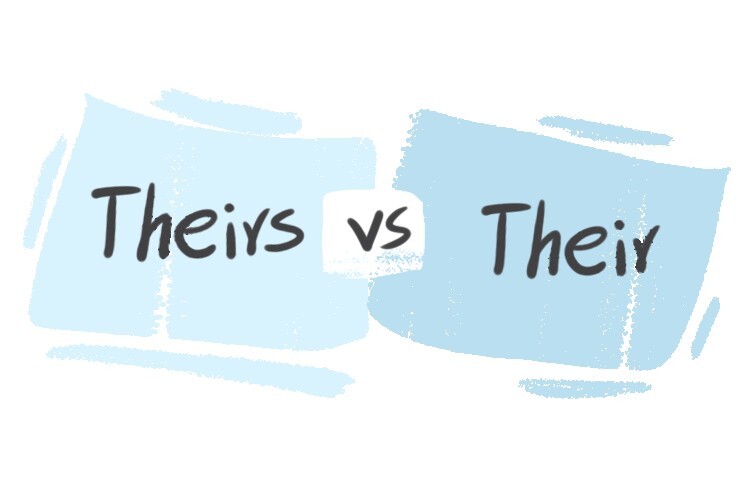 What Is Their Main Difference?
These are their notebooks.
These are their notebooks. → The notebooks are theirs.
'Theirs': Possessive Pronoun
The third-person plural possessive pronoun in the English language is 'theirs'. It can be used to refer to something or someone belonging to or associated with 'others'.
Theirs are the kids with blond hair.
'Theirs' can be used instead of 'his or hers' to indicate that something belongs to a person without mentioning if that person is male or female.
Students must prepare their applications and send in theirs by the end of the month.
Sometimes, to show belonging you can use the structure of 'of + possessive pronouns'.
'Their': Possessive Determiner
'Their' is the possessive determiner of 'they'. We use 'their' to express that something belongs to or relates to a group of people, animals, or things.
They are going to send their son to military school.
Instead of 'his' or 'her', we can also use 'their' to show that something belongs or relates to a person without specifically saying whether that person is a male or a female.
Every athlete should compete according to their own weight.
download langeek app for free