Someone vs. Some One
Is there a difference between 'someone' and 'some one'? Can 'some one' also be used as an indefinite pronoun? Let's check them out.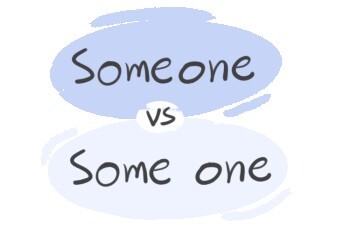 What Is Their Main Difference?
Some one
'Some one' refers to one unspecific person in a group of things or people that we are choosing from.

Remember that almost all the time, when we use 'some one' it has to be followed by 'of + noun phrase)'.
When it is not followed by a noun phrase, it's written as 'someone'.
Some one of the students was asking my question.
Can We Say 'Some one of the ...'?
Usually, 'some one of the ....' is not used in written or spoken language. We often use 'one of the...'.
'Some' in this usage is usually omitted.
Download LanGeek app