Nothing vs. No Thing
In this part we will discuss the different spelling of nothing with and without space between the two parts and we'll see which one is correct and more useful.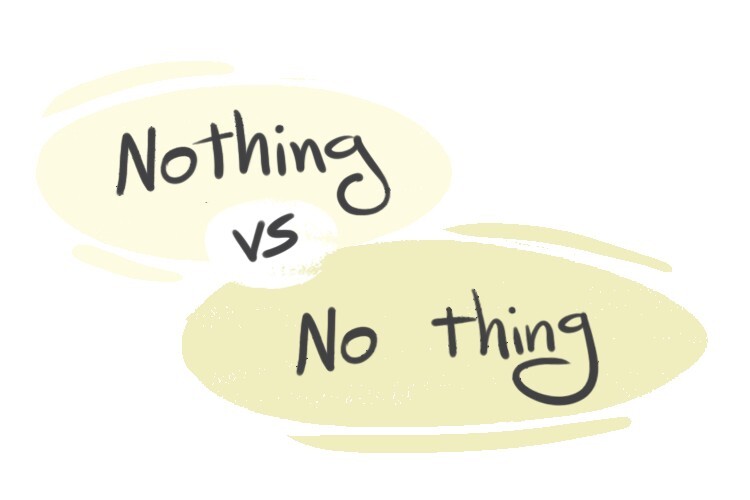 No Thing
When we put 'no' and 'thing' as a two-word noun phrase, i.e. 'no thing', note that the 'thing' must be a concrete thing (a thing that can be seen or touched), so when we say 'no thing', it means there is a presence there, but it has no touchable form.
I thought I saw something there, but it was no thing; it was just a shadow.
Another use of the noun phrase 'no thing' is when we want to put another word between the two, for example:
There's no such thing as a free lunch!
Nothing
'Nothing' is an indefinite pronoun. It means 'not anything'. It shows the lack of a single thing.
There is nothing in my backpack.
There's nothing I can do to help him.
Don't Use Negative Verbs with 'Nothing'
There isn't nothing I can do to help him.
This is a case of 'double negation' which is not grammatically correct.
download langeek app for free