Into vs. In to
Let's work on some confusing grammatical pairs. If you're still interested in expanding your knowledge and improving your language proficiency, join me.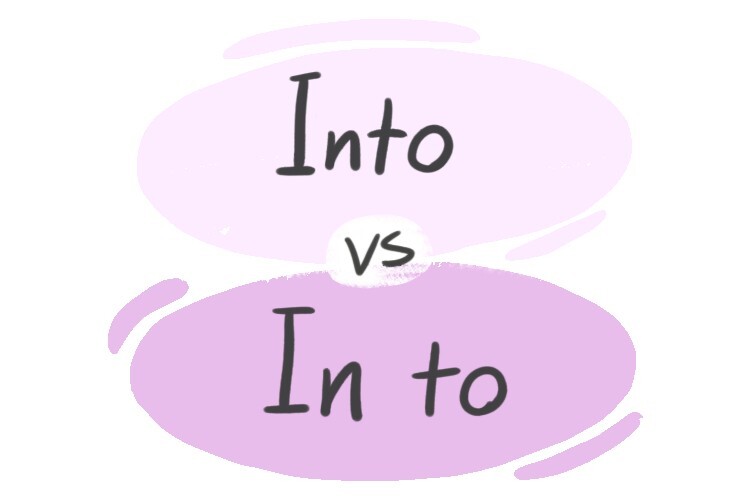 What Is Their Main Difference?
'Into' is a preposition that means 'inside', whereas, 'in to' is just an accident in which the adverb 'in' is part of a phrasal verb and has come before the preposition 'to'.
Differences
Sicily got into the car and sped off.
They inject Insulin into her body every two hours.
When we have a phrasal verb that comprises 'in' and it comes right before the preposition 'to', it is just a mere accident of these two next to each other. 'To' here shows the reason we are doing something. Check out the following examples:
All employees are supposed to log in to the system when they arrive at the office.
The rich man got in to talk to his wife.
Similarities
These two have no similarities.
Are They Interchangeable?
These two cannot be used interchangeably because when we have a phrasal verb, we cannot use 'into' after it. The sentence will not make any sense. Compare:
✓ She wanted to jump in to see what was going on under water.
X She wanted to jump into see what was going on under water.
As you can see this one makes no sense.
download langeek app for free