Nobody vs. No Body
'No body understands' or 'Nobody understands'? Are both these sentences correct? Do they have the same meaning? Let's see.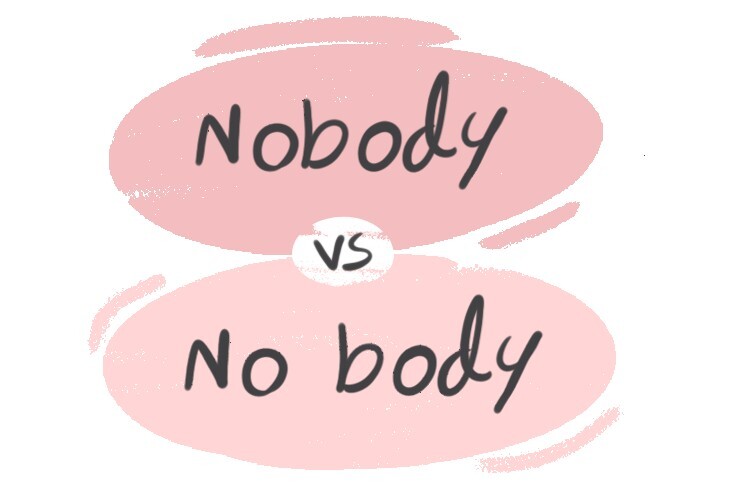 Is 'No Body' a Word?
'No body' is not a single word. In fact, it is a noun phrase comprised of two words: 'no' and 'body'.

The word 'body' can mean many different things based on the context. For example, it can mean:
a human's body,
the body of a plane,
the body of government,
the body of a text, etc.
The police searched everywhere, but no body was found.
Here, 'body' means the dead body of a person.
Inserting Words between 'No' and 'Body'
Because they are two separate words, we can insert other words between 'no' and 'body'.
No regulatory body was set up to enforce the rules.
Nobody: Indefinite Pronoun
Nobody came to our impromptu party!
'Nobody': Noun
It can also be a noun, referring to a person who with no importance or influence, as in:
He felt like a nobody. His voice was never heard.
'Nobody' Is a Negative Marker
Nobody understands how I'm feeling right now. (Not nobody doesn't understand how I'm ...)
download langeek app for free