Nobody vs. Nobodies
Can 'nobody' be used as a plural pronoun? Or it should always be used as a singular noun? Here, we will see if 'nobody' can be pluralized or not?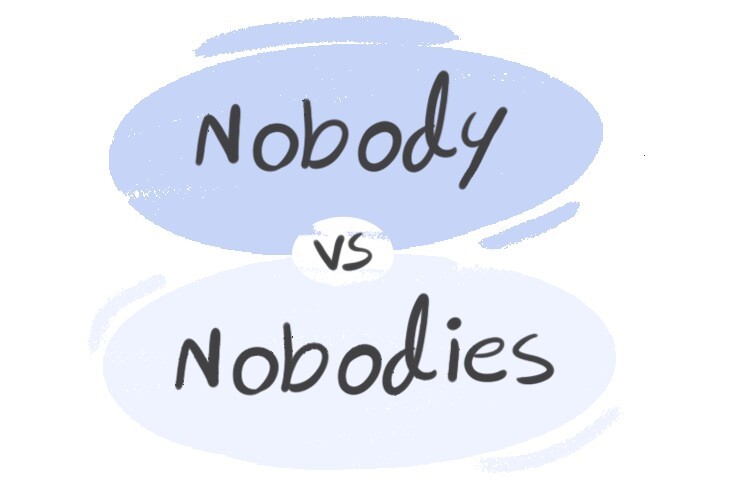 When Can We Use 'Nobodies'?
'Nobody' as a Pronoun
'Nobody' can both be a pronoun and a noun.
As a pronoun, we cannot use the plural form of 'nobody', i.e. 'nobodies'.

'Nobody' is a singular pronoun and always comes with a singular verb.
Nobody understands what I'm going through.
I keep asking the same question, but nobody cares enough to answer.
'Nobody' as a Noun
However, as a noun, 'nobody' can be treated as any other countable nouns and we can use its plural form with a plural verb.
I'm sure there are more somebodies than nobodies in the world.
I was hanging out with a bunch of nobodies.
Download LanGeek app for free