Nobody vs. No One
Is there any difference between the words 'nobody' and 'no one'? Can we use them interchangeably? Here we will explain their differences and similarities.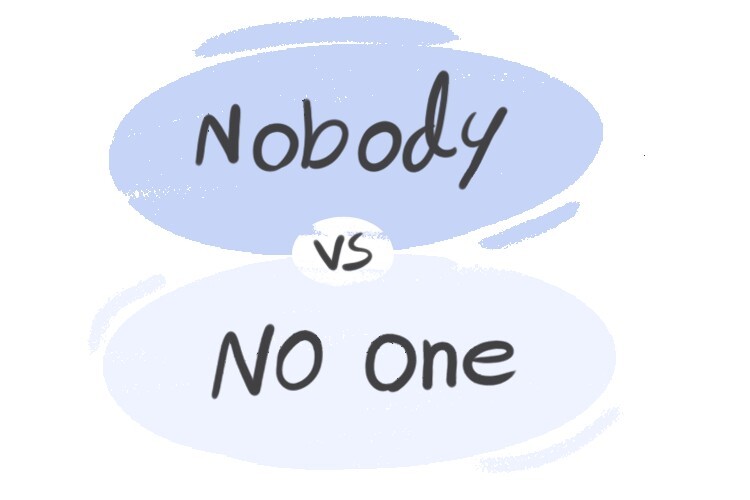 Are They The Same?
'Nobody' is more common than 'no one' in spoken English. It is also more informal.

Generally, 'no one' is the better choice for academic writing, and 'nobody' is used in informal and spoken English.
Nobody
'Nobody' is a pronoun meaning 'not any person'. It is a singular pronoun in sentences; therefore, we need to use singular verbs with it.
Nobody knew what he did for a living.
Nobody wanted to play with Sam in the kindergarten.
No one
'No one' has the same meaning as 'nobody', it also means not any person.
Noone?
There is no such word as 'noone' in the English language. Always place a space between the two parts.