None vs. Non
In this lesson, we will learn about the differences between 'none' and 'non.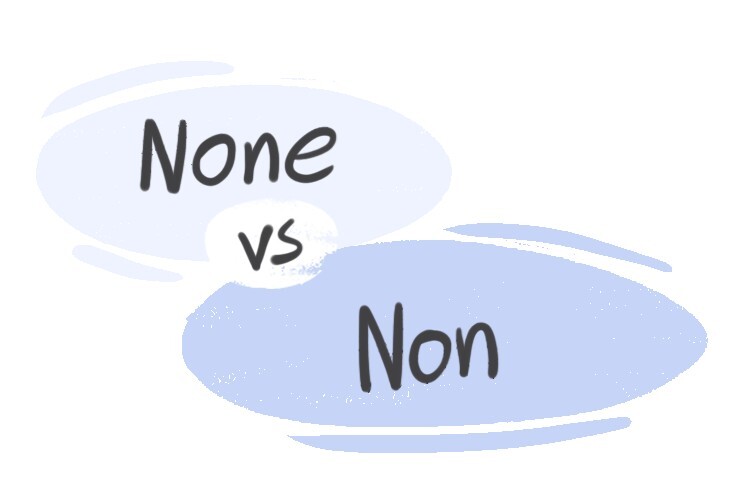 What Are Their Main Differences?
Words That Can Follow All None and Non
What 'None' and 'Non' Mean
is used to show there is no existence of something.
is used to negate some adjectives, adverbs, and nouns.
None of
You can use a plural noun or pronoun after 'none', but they must be linked by using the term 'of'. In this case, it is not important to use a singular or plural verb with it, but it is more formal to use singular verbs in writings.
Similarities
Since 'non' and 'none' are not the same at all they have nothing in common.
Misspelling
English learners usually confuse these two words since they look alike, so be careful with their spelling.
download langeek app for free