All vs. Whole
Actually all and whole both refer to an entire group of people or things.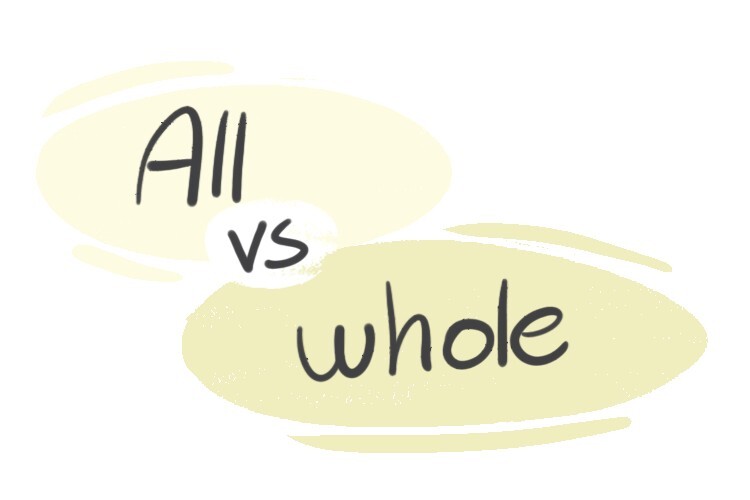 What Are Their Main Differences?
With a singular noun, it is possible to use 'whole' instead of 'all'.
Grammatical Functions
an adjective (only before a noun)
The whole story was a lie. → adjective
a determiner
a pronoun
an adverb
All his friends tried hard to make the wedding easier for him. → determiner
Last night I was in our old house. All were covered by dust. → pronoun
The victim was drowning all in blood. → adverb
Singular or Plural Nouns?
is followed by a singular or plural noun.
All the animals have their unique anatomies.
I waited for him all day.
is just followed by a singular noun.
He ate the whole fish in a blink.
Singular or Plural Verbs?
is followed by a singular or plural verb.
All his efforts were/was forgotten by his death.
is followed by a singular verb.
The whole university was being washed.
What Whole and All Mean
mean 'entire', but 'all' can refer to more than one; while 'whole' is only used before singular nouns.
Download LanGeek app for free