Most vs. Much
Here in this article, we will make one of the main questions, asked by English learners, clear.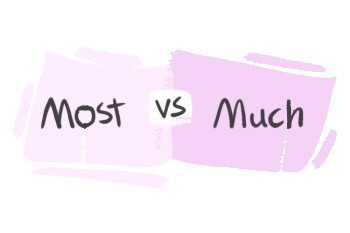 What Are Their Main Differences?
What Types of Nouns Are Used after Much and Most?
They didn't have much food.
I don't have much time; I should get back to work.
Our aunt doesn't have much money left.
is followed by uncountable and countable nouns.
Most kittens start to walk when they are 4 days old.
I have invested most of my money on something ridiculous.
Most films by David Fincher ended up being a success.
What If a Noun Phrase or Pronoun Is Used after Them?
Most of my anger is because of her being here.
Much of the dust was on the floor.
Most of her duties were related to arranging meetings.
Use much of the milk to make the sauce! It makes it delicious.
Download LanGeek app