Gender-Specific Nouns
Legends say that the famous Dracula was not a Count, but actually was a Countess! Shocking? Here we will look at gender-specific nouns like Count/Countess!
What Are Gender Specific Nouns?
There are three different genders in English. Feminine refers to a girl, masculine refers to a boy and neuter refers to one which is not categorized in any of these two groups.
Masculine Nouns
Nouns that are used to name a male person or animal are called masculine nouns.
man
brother
son
king
rooster
bull
lion
Feminine Nouns
Nouns that are used to name a female person or animal are called feminine nouns.
woman
girl
daughter
queen
hen
cow
lioness
In the English language, feminine nouns are created in some ways:
By creating a whole different word;
By adding -ess to the end of some words;
By omitting the last vowel of a masculine noun and then adding -ess;
By putting some letters or words before or after a masculine noun.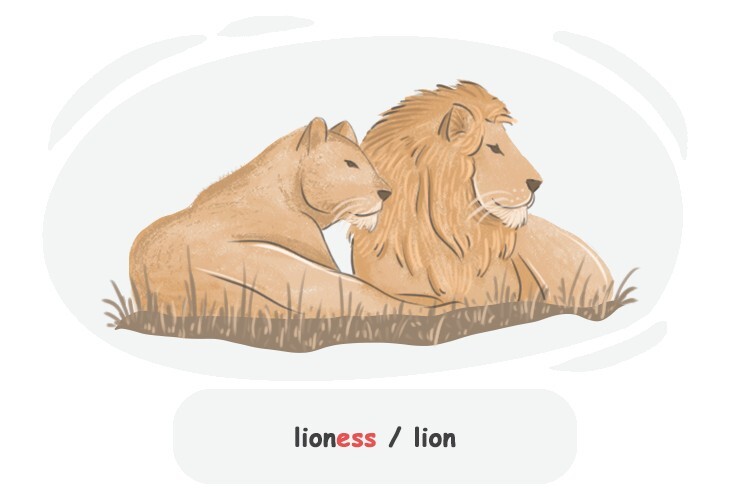 Neuter Nouns
Nouns that are used to name a person or animal that can be either a male or a female are called neuter nouns (or common gender nouns).
parent
child
cousin
doctor
chicken
dog
snake
Tip!
If you do not know whether a noun is a masculine or feminine, you should regard it as a neuter. For example 'my doctor' can be a man or a woman. Or 'her chicken' could be either a rooster or a hen.
Remember that in English, nouns are considered neuter unless they are referring to a male or female person or animal.
Gender Specific Pronouns and Determiners
The masculine pronouns: he, him, himself, his
The feminine pronouns: she, hers, herself, her
The neuter pronouns: it, its, itself
It is important to know that the gender of a noun affects the pronouns we use with it as well.
Masculine gender: The groom took his bride to the dance floor so he can dance with his wife.
'Groom' is a masculine noun, 'his' is a masculine possessive determiner and 'he' is a masculine pronoun.
Feminine gender: The queen loved her country, but she hated her people.
'Queen' is a feminine noun, 'her' is a feminine possessive determiner and 'she' is a feminine pronoun.
Neuter gender: My cat's sleeps in its box when it feels sleepy.
'Cat' is a neuter noun, 'its' is a neuter possessive determiner and 'it' is a neuter pronoun.
Gender Specific Nouns
Words that are always masculine or feminine are called gender specific nouns.
Warning
When a word like 'doctor' can refer to a man or a woman, we cannot use the neuter pronouns or possessive determiners. In that case, we can use a plural pronoun. This is the most acceptable way of talking about a neuter noun referring to a person.
Ask your doctor if they want to try a different treatment.
Review
Nouns are divided into three groups based on their genders:
| | | |
| --- | --- | --- |
| nouns that are used to name a male | nouns that are used to name a female | nouns that can be either a male or a female |
| man, king, bull, lion | queen, daughter hen, cow, | cousin, doctor chicken, dog |
Download LanGeek app for free