Everybody vs. Everyone
What is the difference between 'everyone' and 'everybody'? 'Everyone' and 'everybody' have the same meaning in dictionaries. But are they really the same?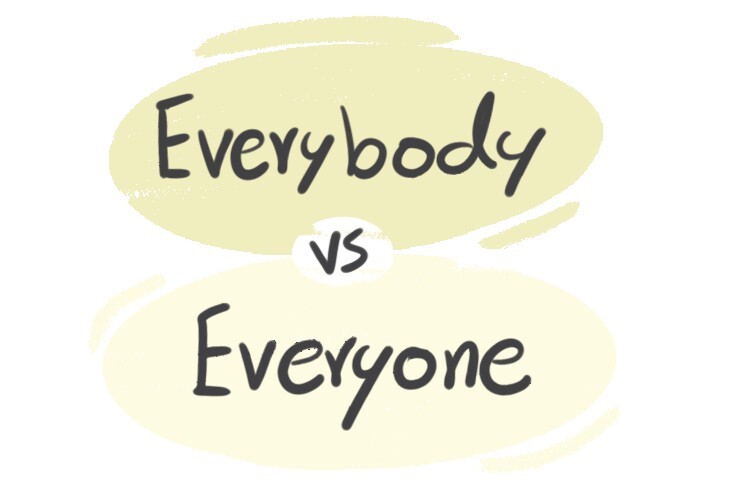 Main Difference
One of their differences is that 'everybody' is more informal than 'everyone'. Therefore, 'everybody' is used more often than 'everyone' in spoken language.
Everybody knows who he is.
Everyone knows who he is.
Another (Subtle) Difference
One
'One' refers to a person from a group of all of the people that we know in our lives. It could be any person that we know of. So, in the example above, 'everyone' refers to all the people that know Liz and are part of Liz's social group.
Her name was Elizabeth but everyone called him Liz.
Body
'Body' refers to a person from the whole population of the world. So, subconsciously English speakers probably use 'one' when they might know the person(s) and 'body' when it could be a person that they are not expecting or do not know.
Everybody likes a good burger and cheese sandwich.
download langeek app for free