Everybody vs. Everybodies
Can 'Everybody' be used as a plural pronoun? Or it should always be used as a singular noun? Here, we will see if 'Everybody' can be pluralized or not?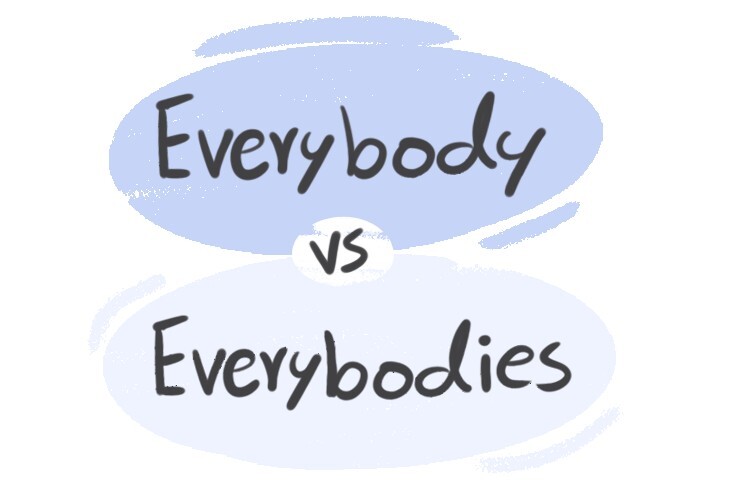 Is 'Everybodies' Correct?
'Everybody' as a singular indefinite pronoun cannot be used in plural form. It is always singular and comes with singular verbs.
So, we can never use 'everybodies'.
Everybody needs a friend to talk to.
If we put a space between 'every' and 'body, it's no longer a pronoun, but a noun phrase, which means:
'body' can be used as a plural noun 'bodies;
other words can be put between 'every' and 'body'.
The survey will be used by government departments and every other public bodies.
Download LanGeek app for free