Everybody vs. Everybodies
Can 'Everybody' be used as a plural pronoun? Or it should always be used as a singular noun? Here, we will see if 'Everybody' can be pluralized or not.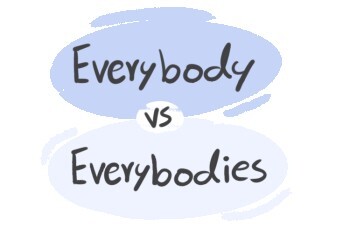 Is 'Everybodies' Correct?
'Everybody' as a singular indefinite pronoun cannot be used in plural form. It is always singular and comes with singular verbs.
So, we can never use 'everybodies'.
Everybody needs a friend to talk to.
The survey will be used by government departments and every other public bodies.
Everybody's
In listening to an English text, you might hear the term 'everybody's' which can be one of these things:
Jack pretends that this problem is everybody's business. But it's not!
Everybody's changing all the time. It's only natural.
Everybody
If everybody is ready, let's begin.
We use 'everybody' when we want to refer to 'all of the people in a group'. We write it in one word:
Everybody enjoyed the concert.
Download LanGeek app